High School students are meeting by grade level this week to hear about course offerings for next year including Honors, AP and Dual Enrollment, CTAE, Dance, PE, Art, Drama, Band & Foreign Languages. Students will complete course registration for 2020-2021 on Monday.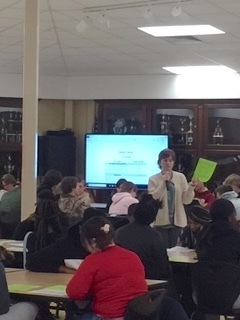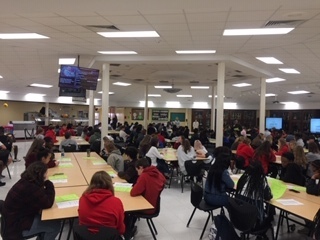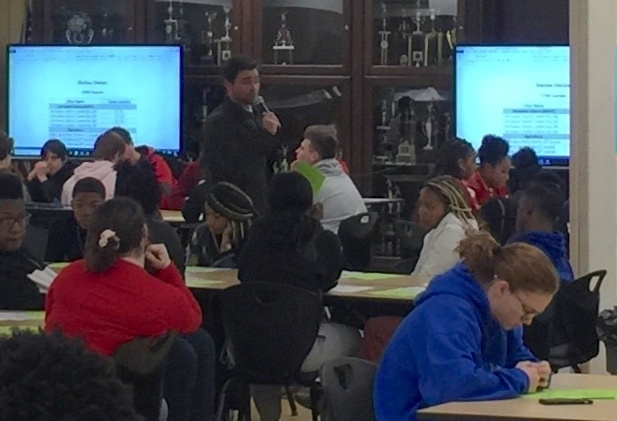 Join us today at 2PM as Nicolas Grave de Peralta signs his National Letter of Intent for Soccer! #BulldogPride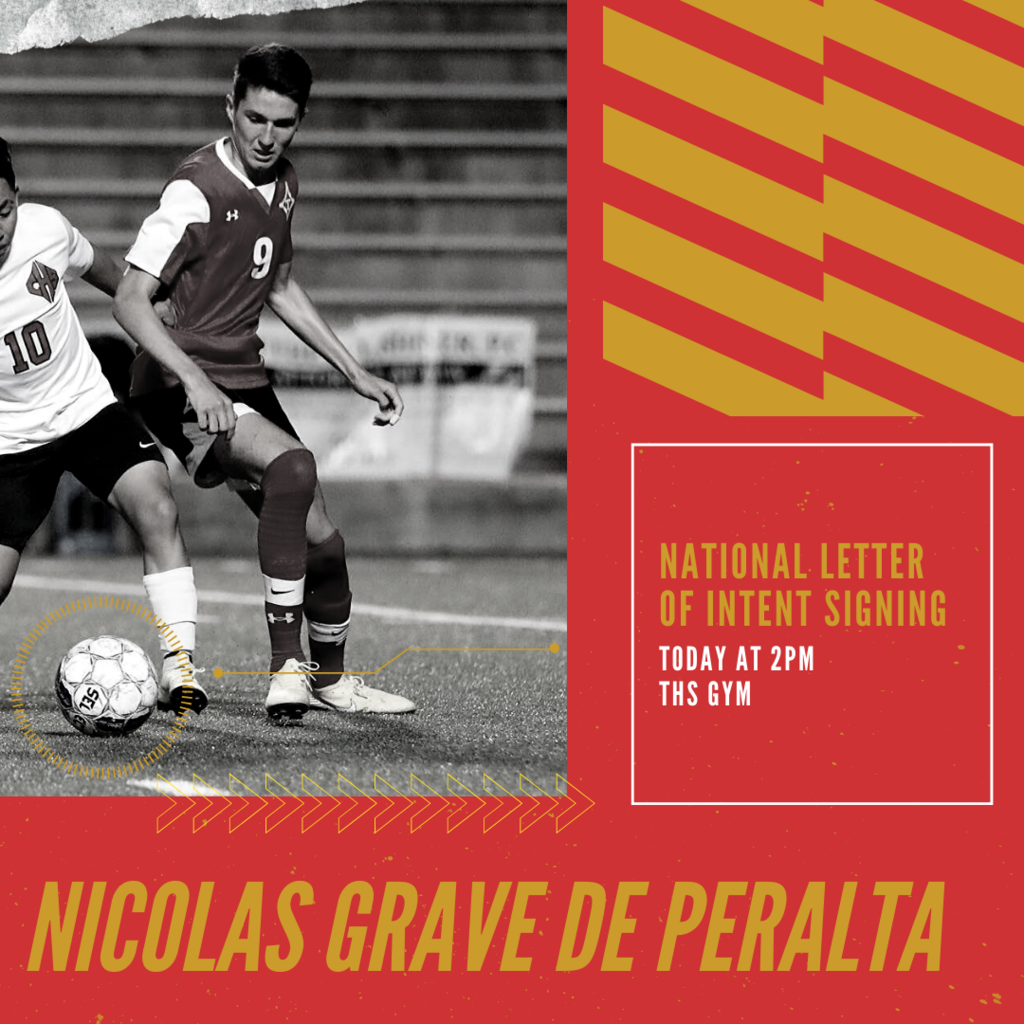 Congratulations to Thomasville High School Senior Max White for being selected by the University of Georgia Foundation Fellowship Selection Committee as a Foundation Fellow for the Class of 2024! #BulldogPride


The AP Night that was scheduled for Monday, February 24th has been cancelled. Students will hear more about AP course offerings at the grade level meetings next week.

Congratulations to the THS Mathletes, who won 1st in their division at the Georgia Southwestern Math Tournament! In individual competition, Braxton Sizemore won 2nd place & Clara Clifton won 3rd! #BulldogPride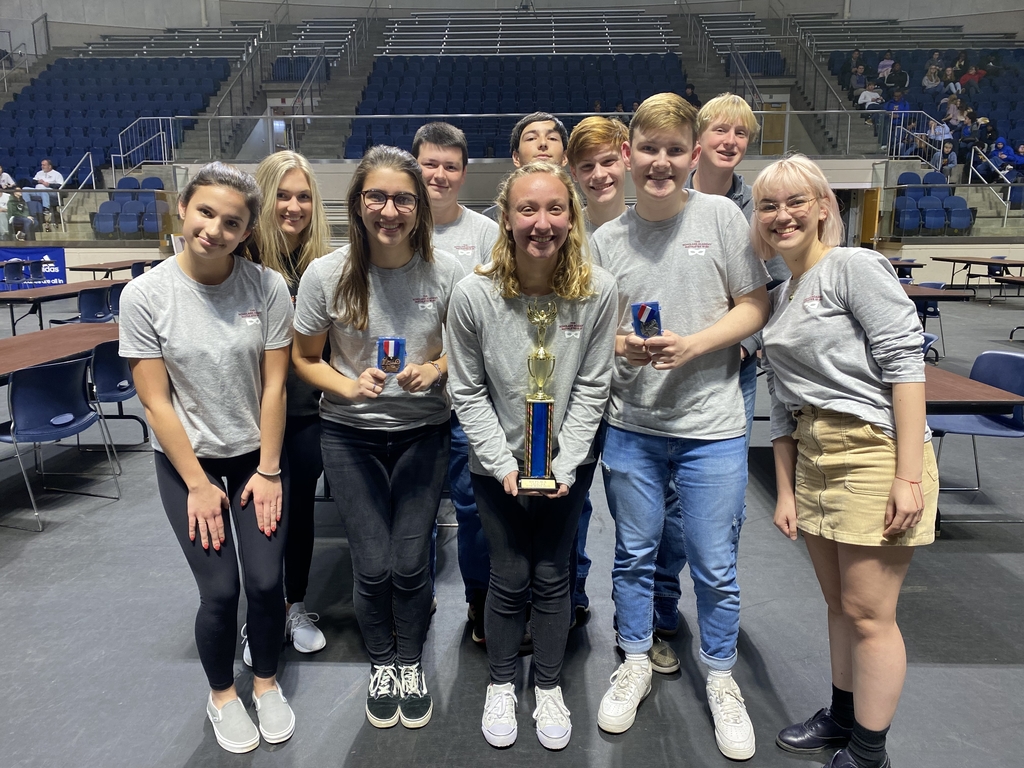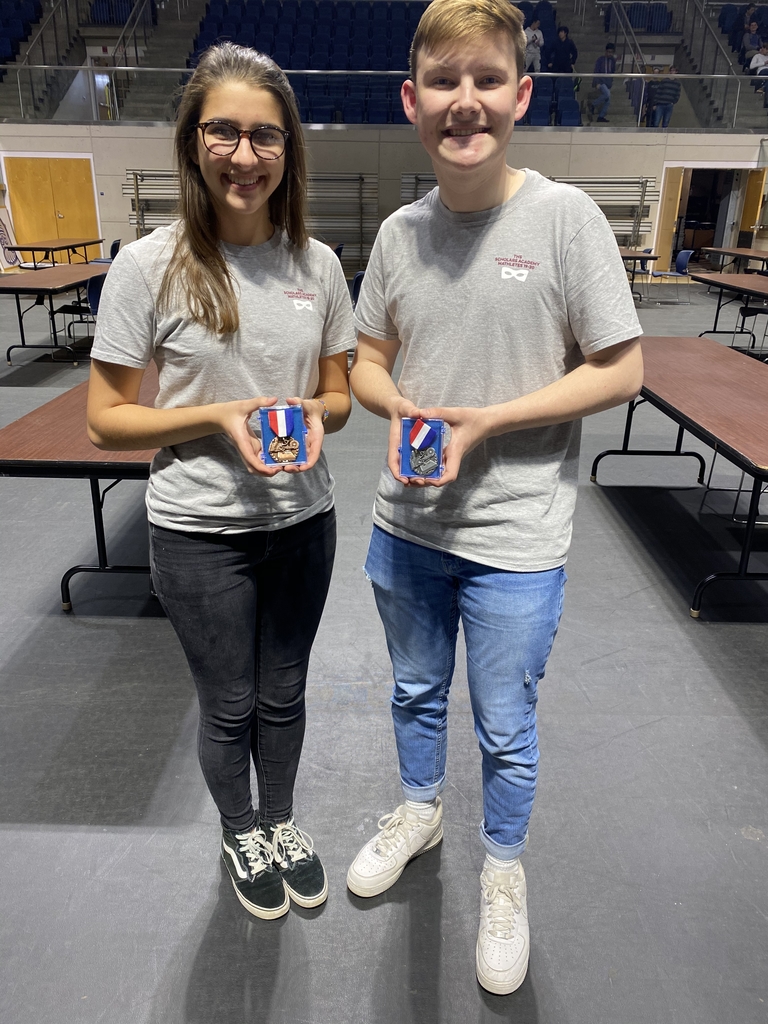 The Thomasville City School system is completing its Comprehensive Local Needs Assessment and needs your input. It is vital that we hear from ALL of our stakeholders to determine what we are doing right in Career Technical Agricultural Education (CTAE) and what we need to improve in order to better prepare our students to be college and career ready. Please register at the following link if you plan to attend so that we can plan accordingly:
https://forms.gle/p16MYnkpuMuG7Yk96
. Lunch will be provided. See the flyer shown below for more detailed information.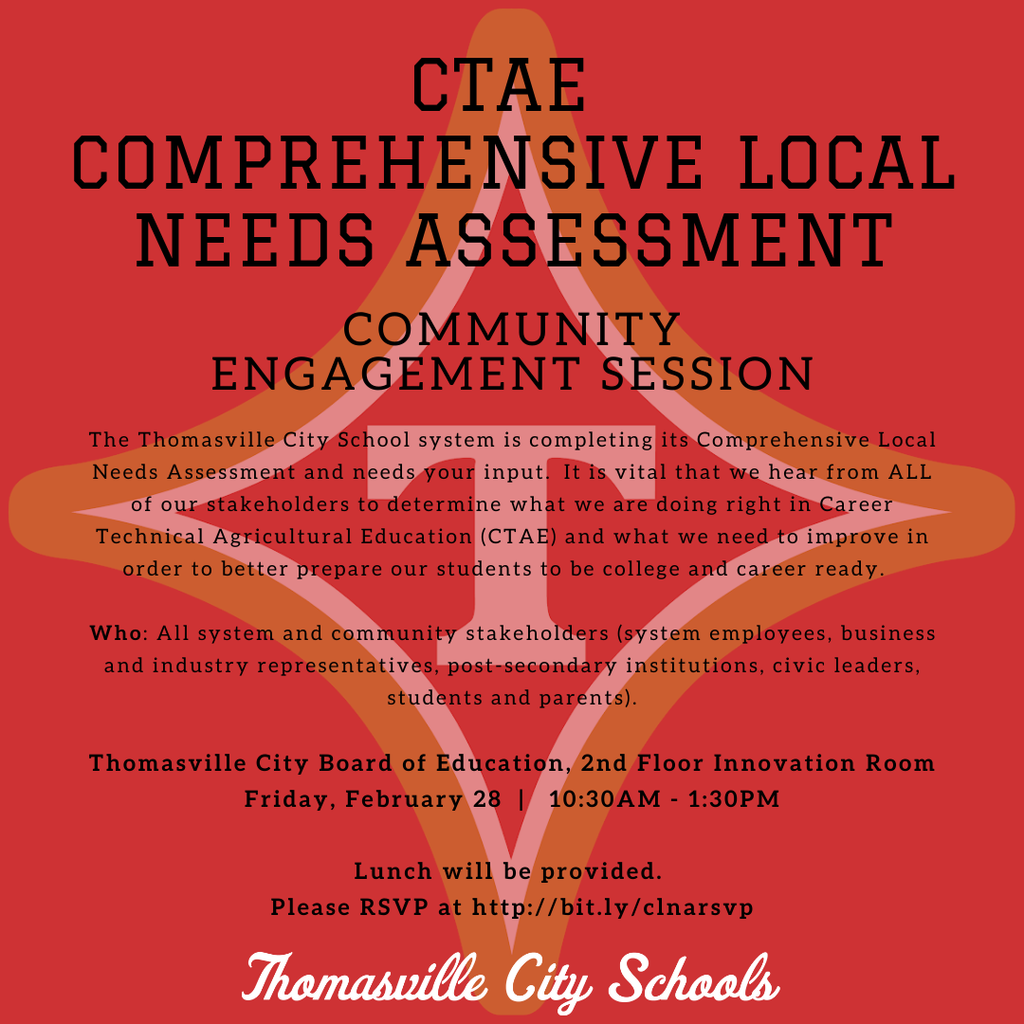 Good Luck to Our Boys Basketball Team tomorrow night in the 1st round of the State Playoffs! And make sure to check out Our Girls Tonight at 6PM! #BulldogPride #PackTheDogPound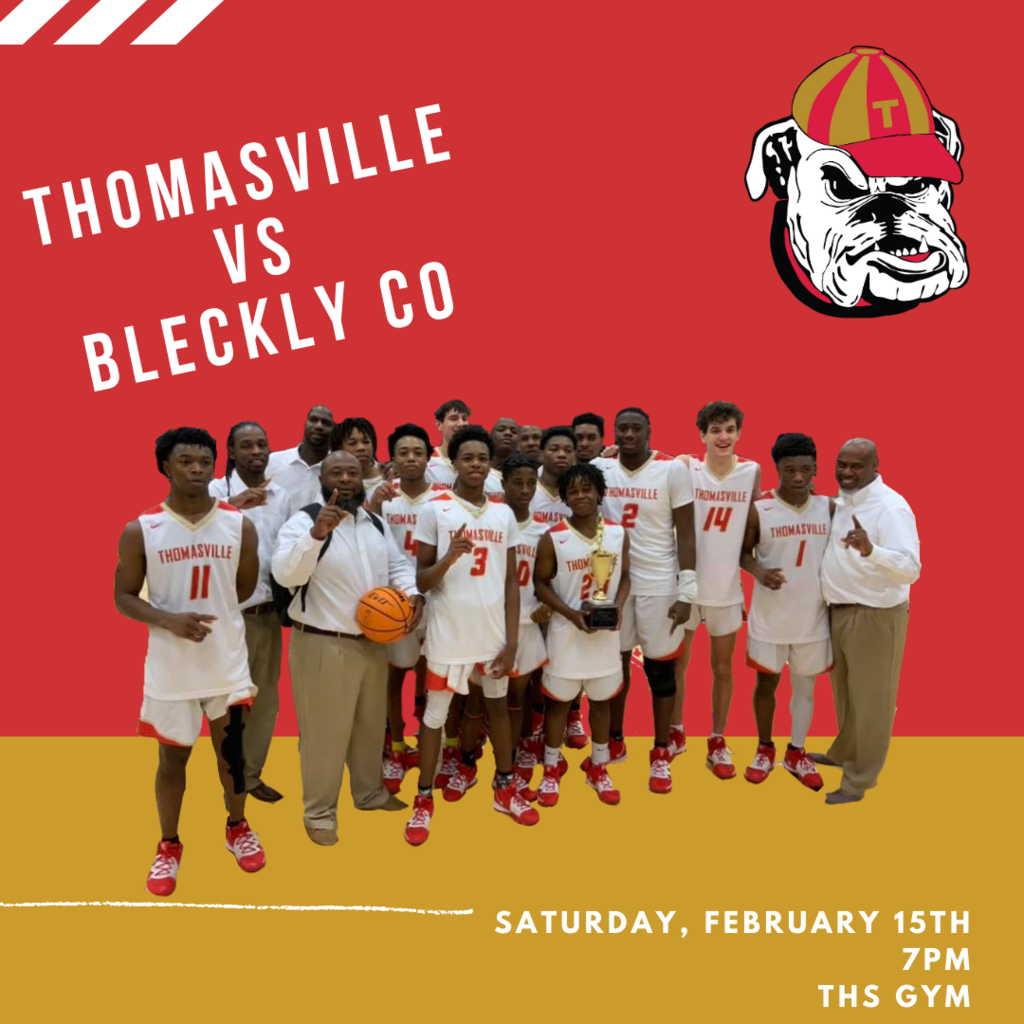 Join Us On Friday as Our Lady Bulldogs host the 1st Round of the State Playoffs! #BulldogPride #PackTheDogPound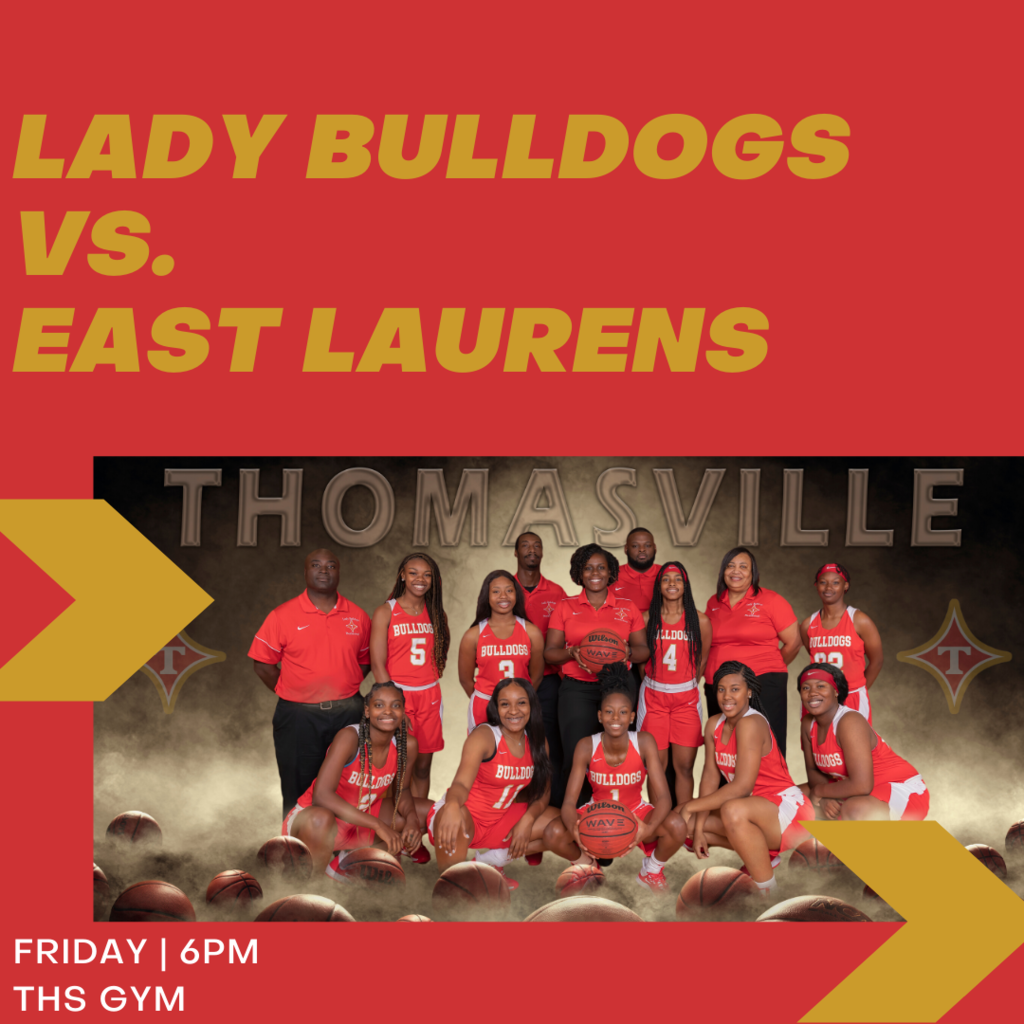 Join Us for Spirit Night at Sonny's on Wednesday to benefit Our Boys and Girls Basketball Teams! #BulldogPride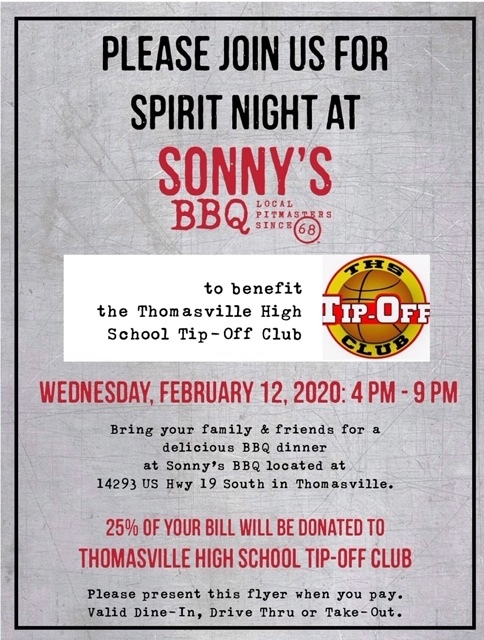 Just a reminder about Friday and Monday! #EnjoyTheLongWeekend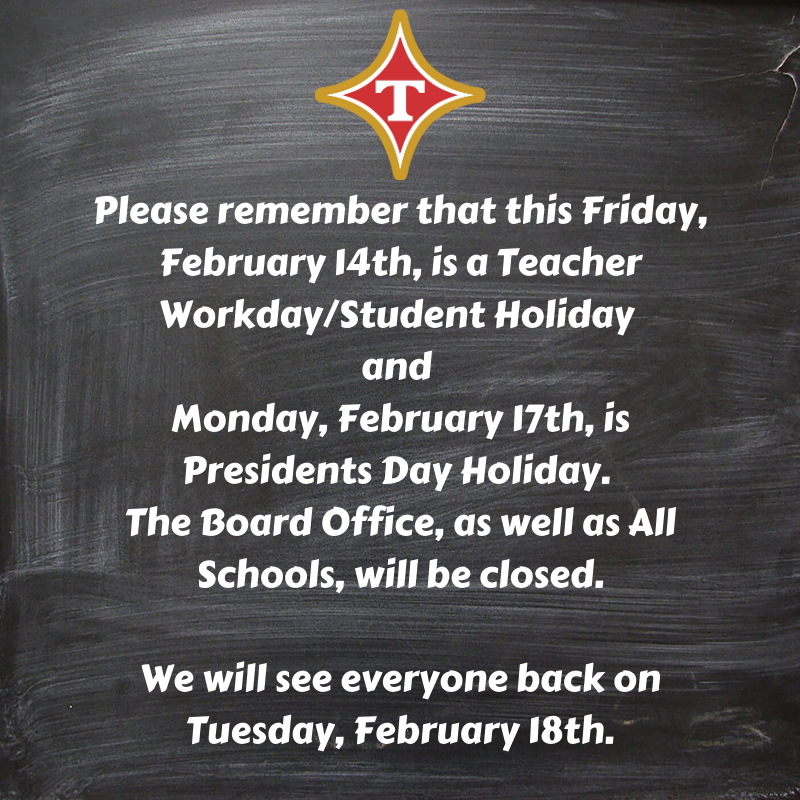 On February 20th THS will be hosting Math Academic Night starting at 6:00 PM in the THS Media Center. Mr. Stewart, Mrs. Stewart, Mrs. O'Neal and Mr. Connell will be presenting information on: the iXL Program, websites for Milestone Prep, After School Tutoring and the New Math Course that will be available for the next school term 2020-2021.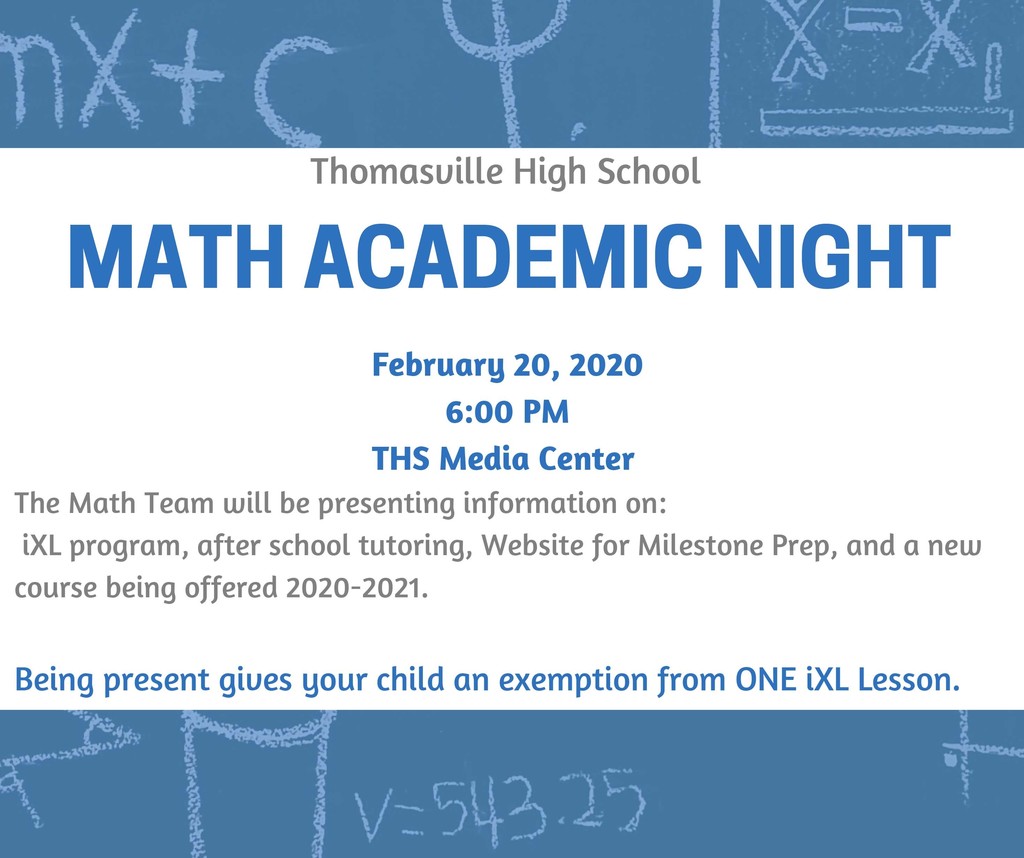 Please be aware of the block schedule variation for the next two weeks for MacIntryre Park Middle, Scholars Academy, and Thomasville High.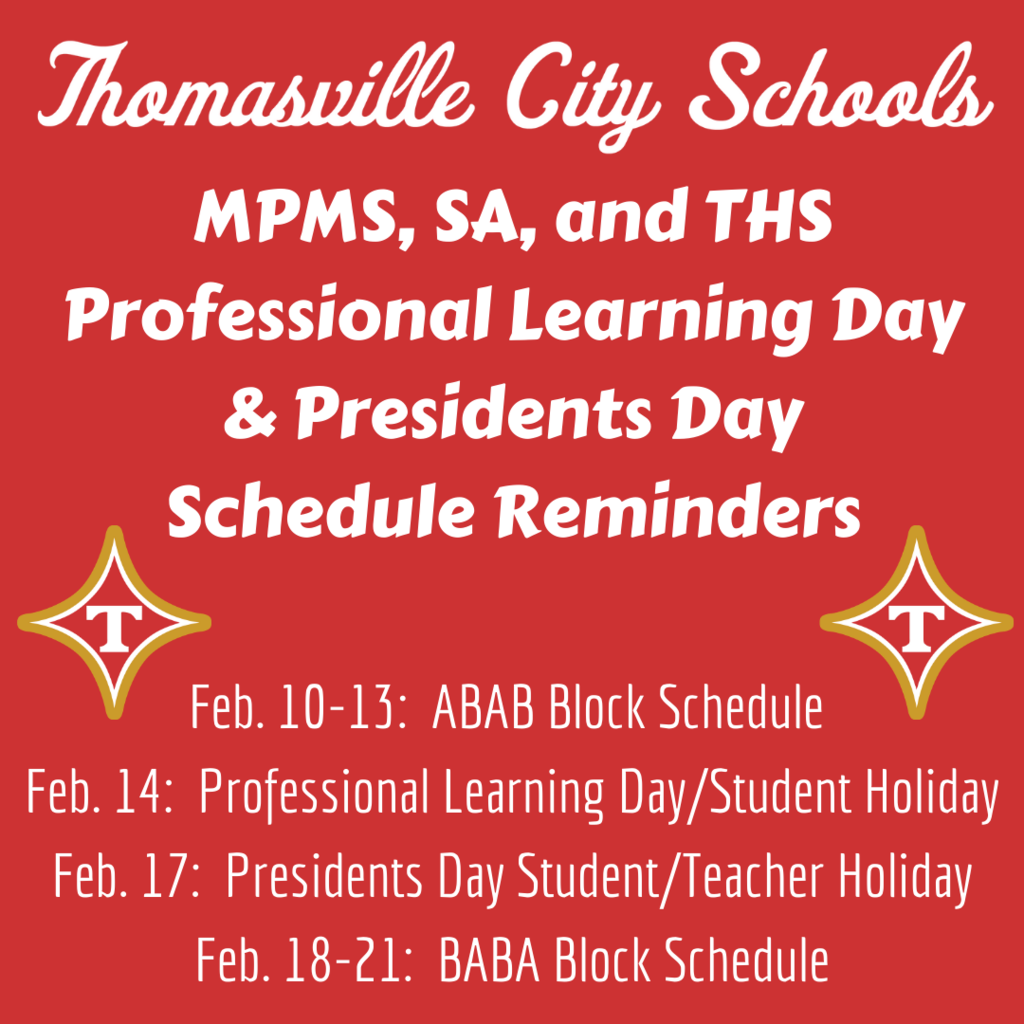 This weekend was a busy and exciting for Bulldog Athletics! #BulldogPride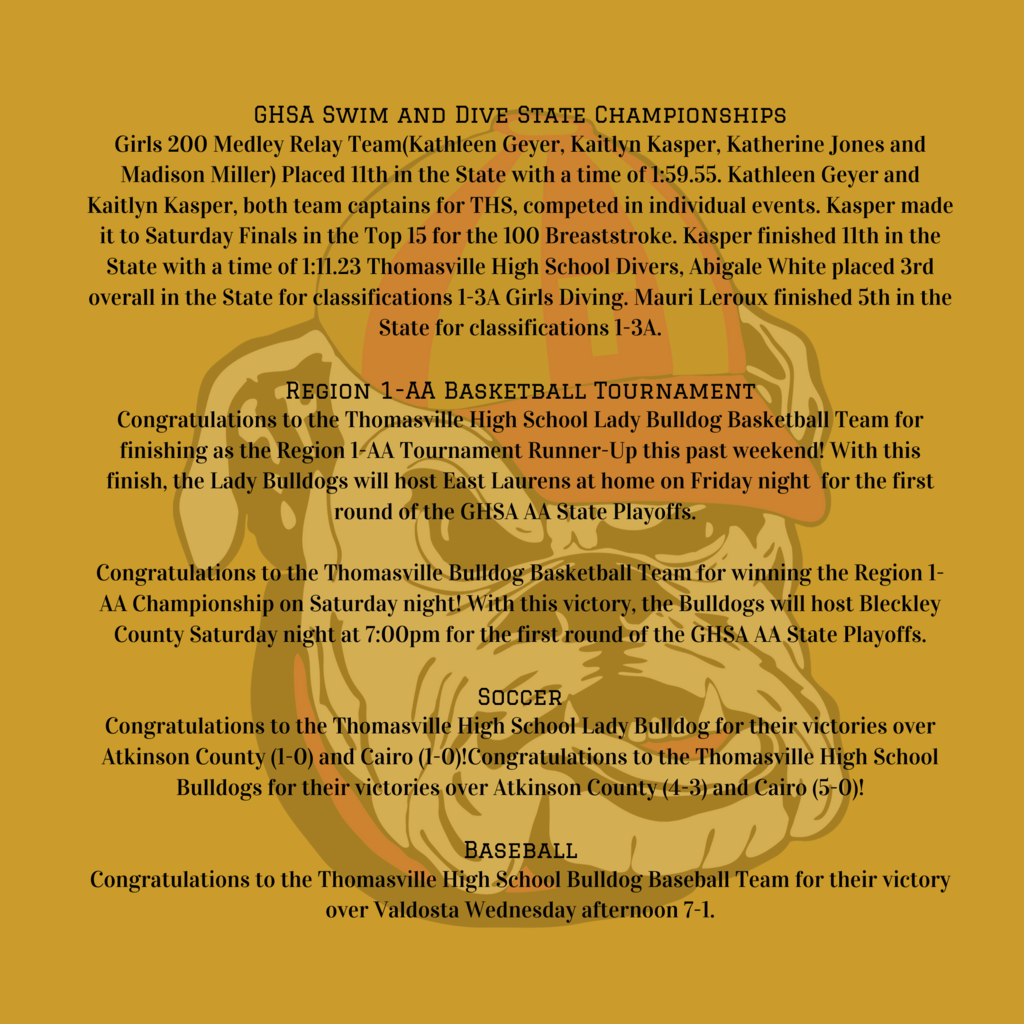 Congratulations to Our Boys Basketball Team for defeating Early County last night to bring home the Region 1-AA Championship! Coach Tillman and many members of the team took home Region Awards! Congrats to Our Girls Team for being Region Runner-Up! #BulldogPride #WeAreThomasville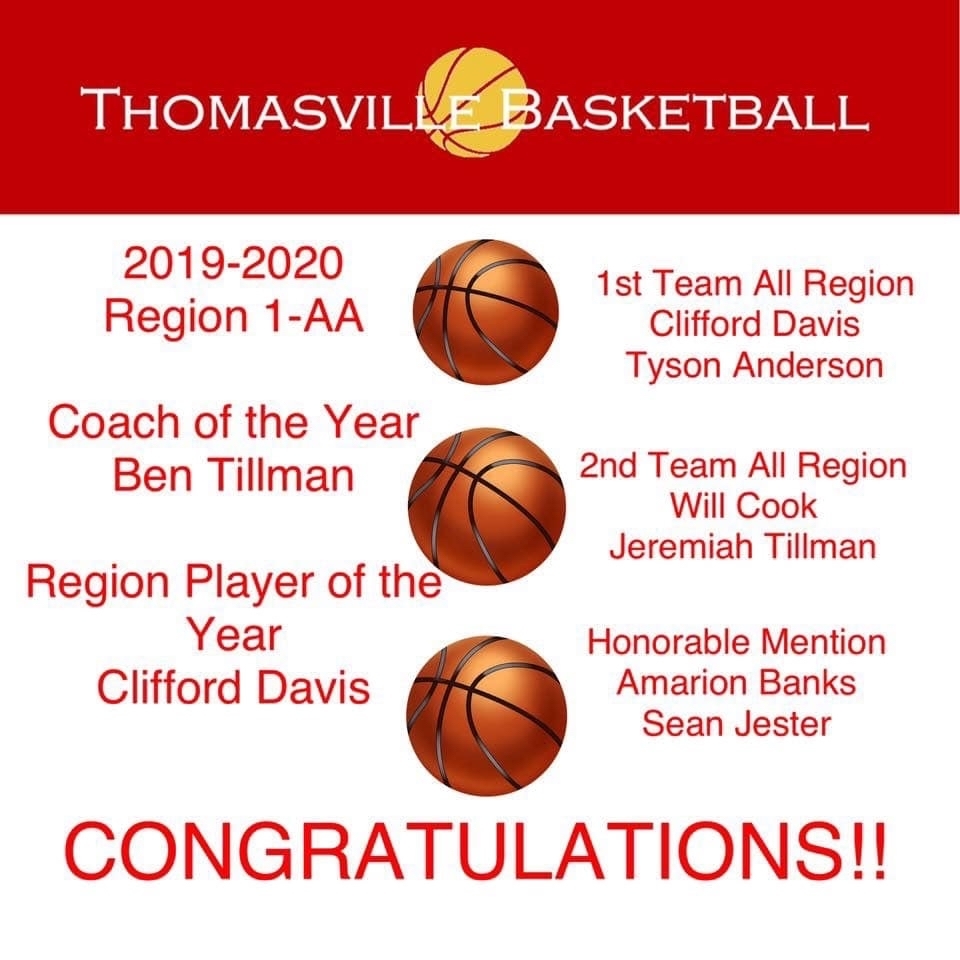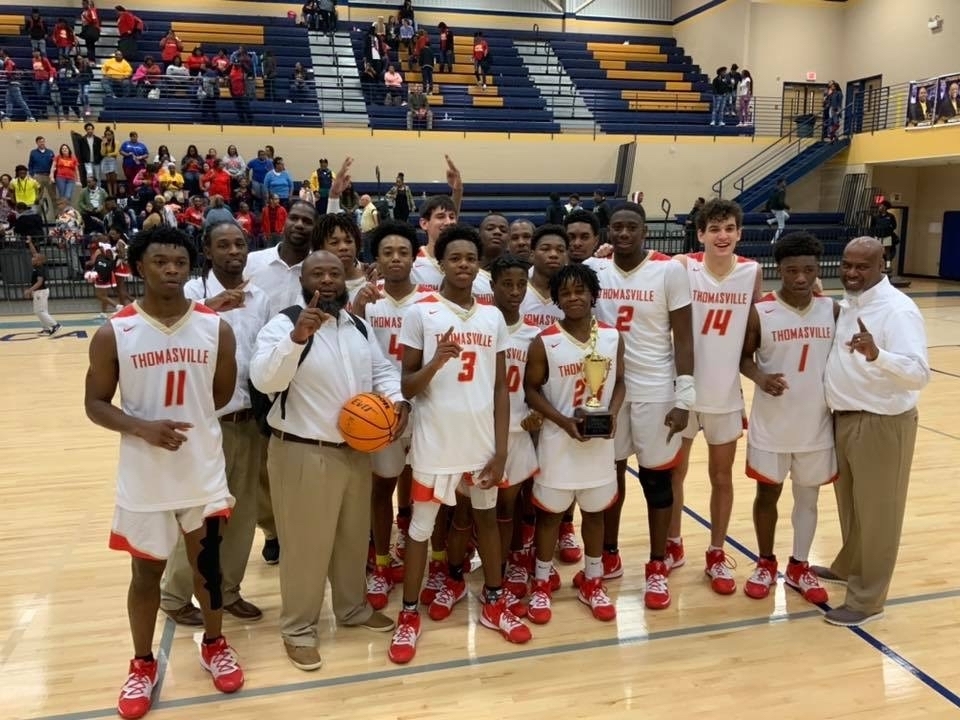 Happy Region 1-AA Basketball Championship Day, Bulldog Nation! That's Right...Our Girls and Boys will both be playing Early County TONIGHT in Early County for the REGION CHAMPIONSHIPS! GOOD LUCK!! #BulldogPride #WeBelieve #LetsPackTheirGym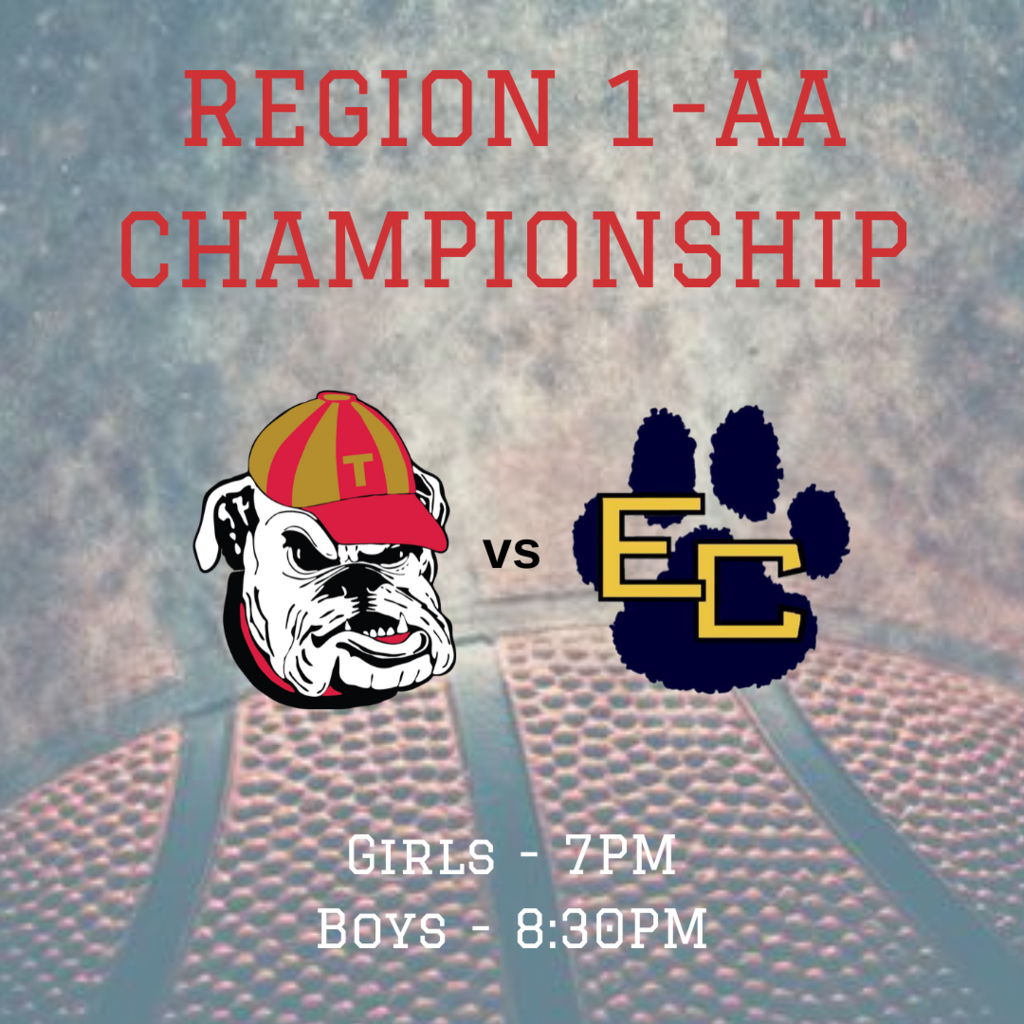 Class of 2020: Check your school email to vote for Senior Superlatives on Monday, February 10, 2020. Voting closes at midnight.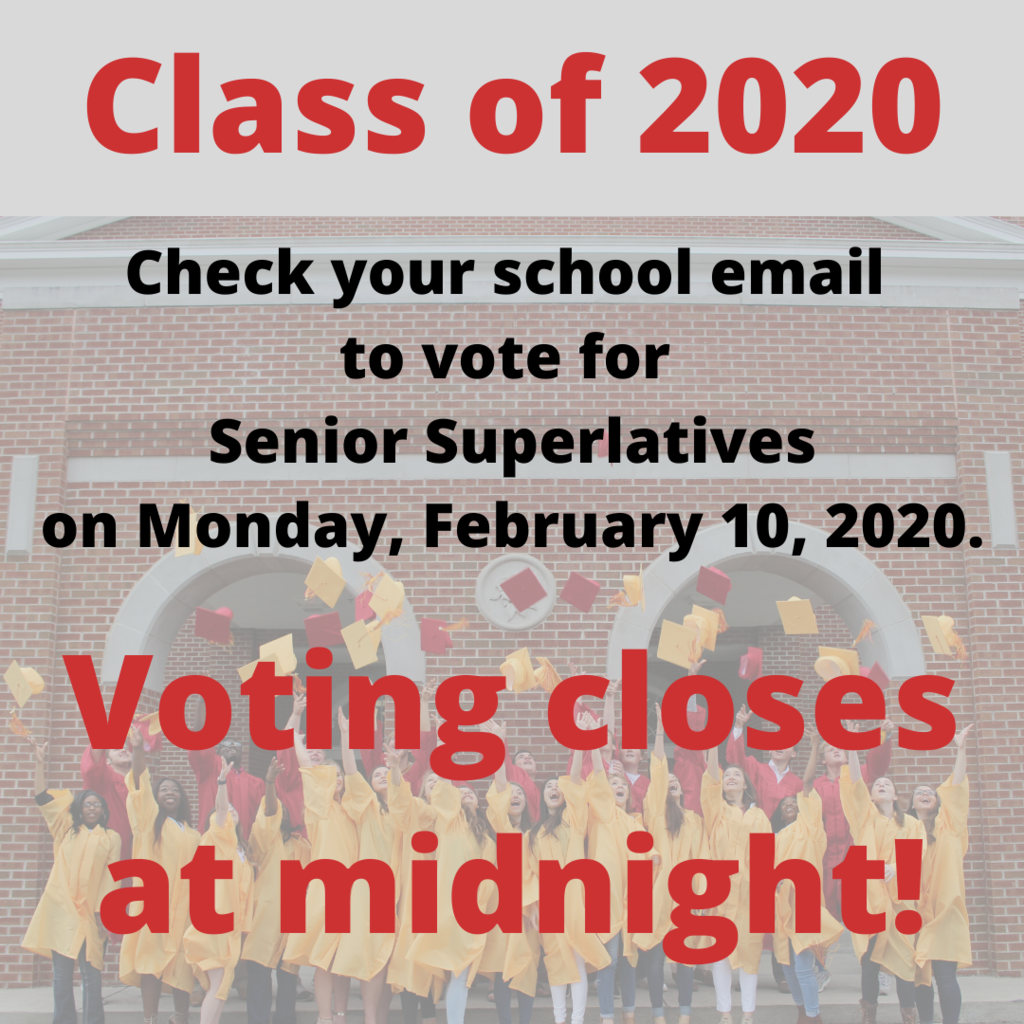 THS ❤️s it's School Counselors! #BulldogPride #NSCE2020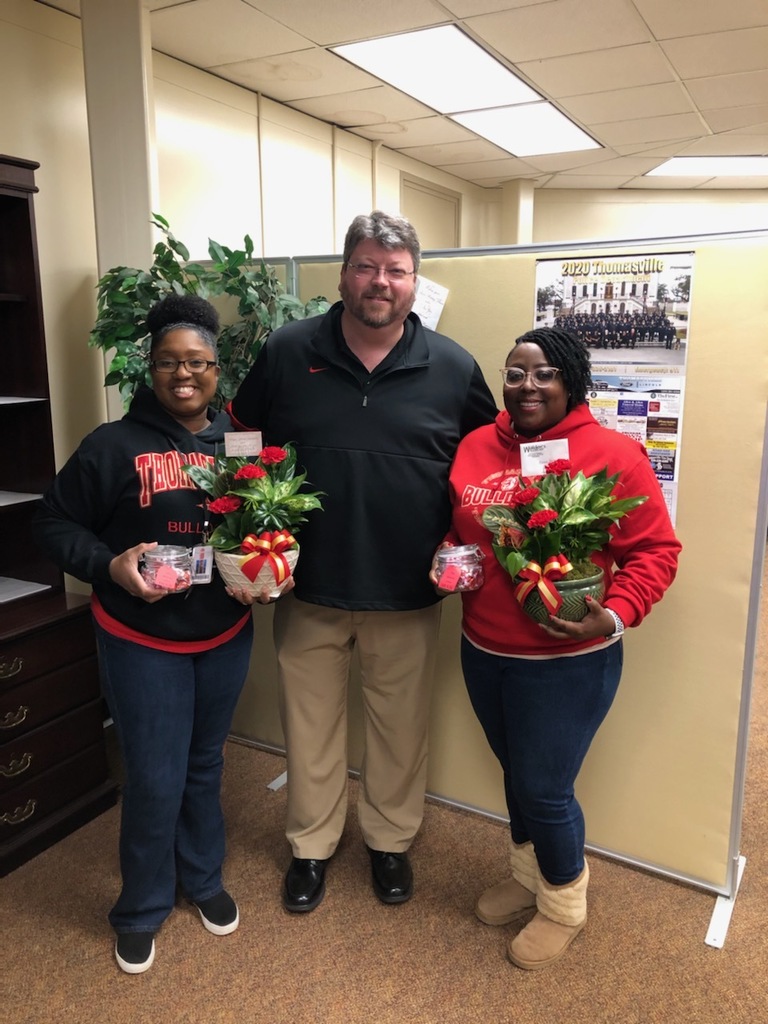 Thomasville City Schools will be closed Thursday, February 6, due to the threat of high winds and inclement weather. The safety of our students and staff is always our top priority.

Congratulations Air Dogs! #BulldogPride

Please join us tomorrow at the Meet & Greet for New Superintendent Ben Wiggins! Come by and welcome him to the Bulldog Nation Family! #BulldogPride