HOMECOMING WEEK!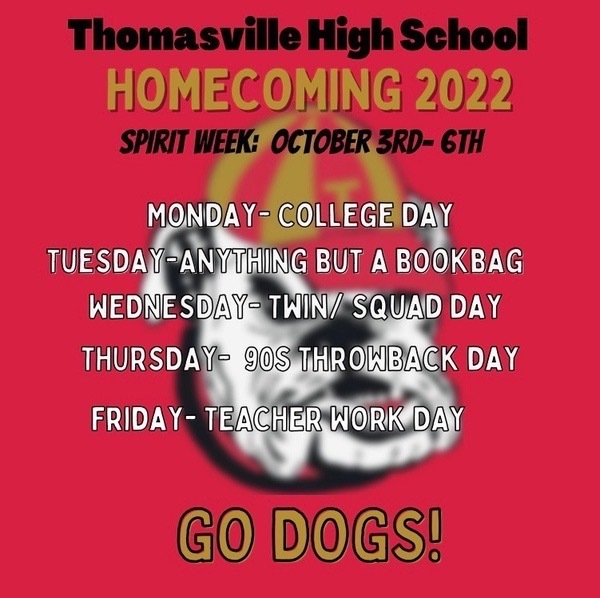 Yesterday after school, THS JROTC teamed up with the Thomas County Library, and set up a pop up library at Wood Valley Apts. Cadets interacted with, played with, hung out with, and read with the kids, and encouraged and helped them to check out books. JROTC did this in response to the district's initiative to have all students reading on the appropriate grade level.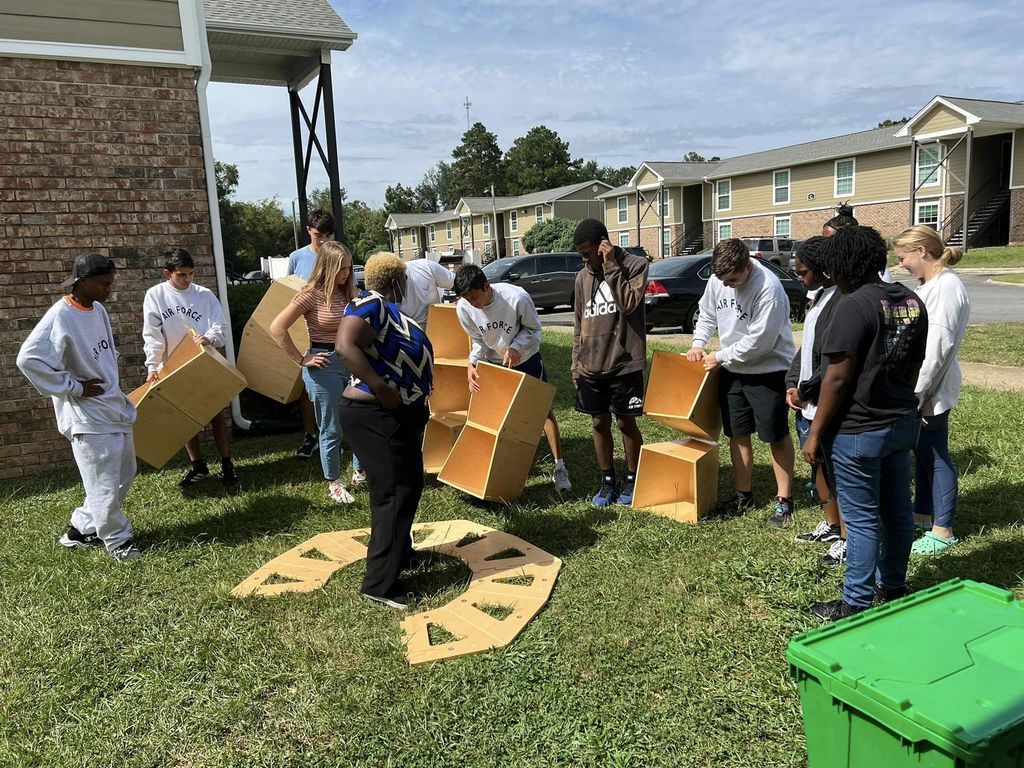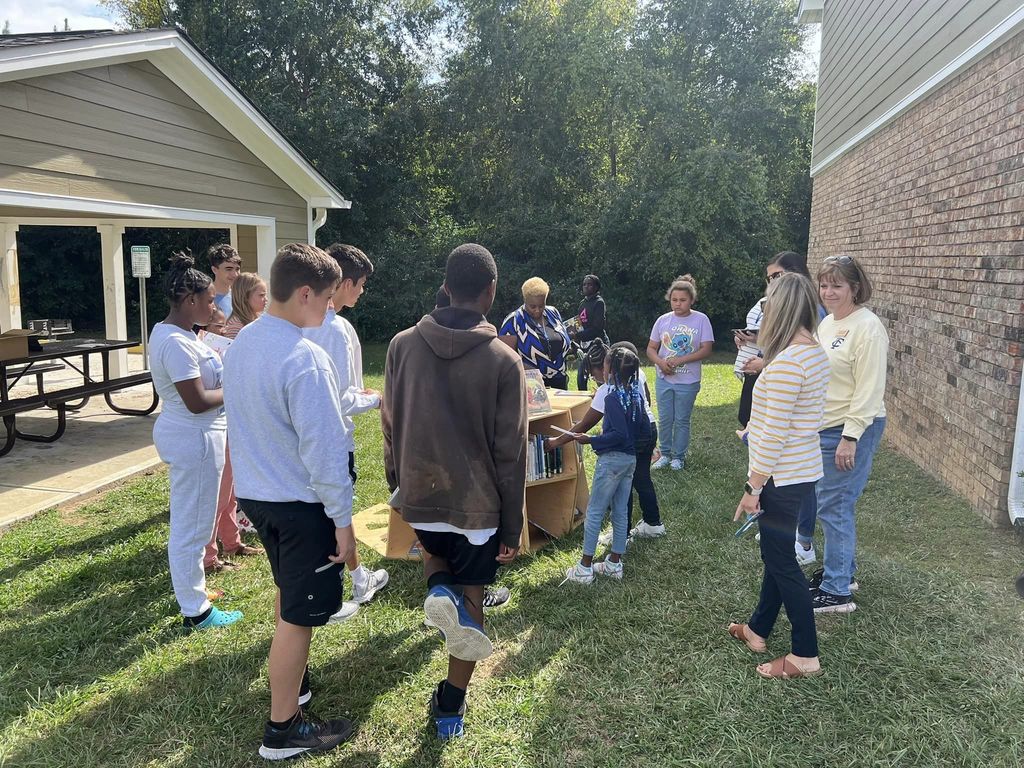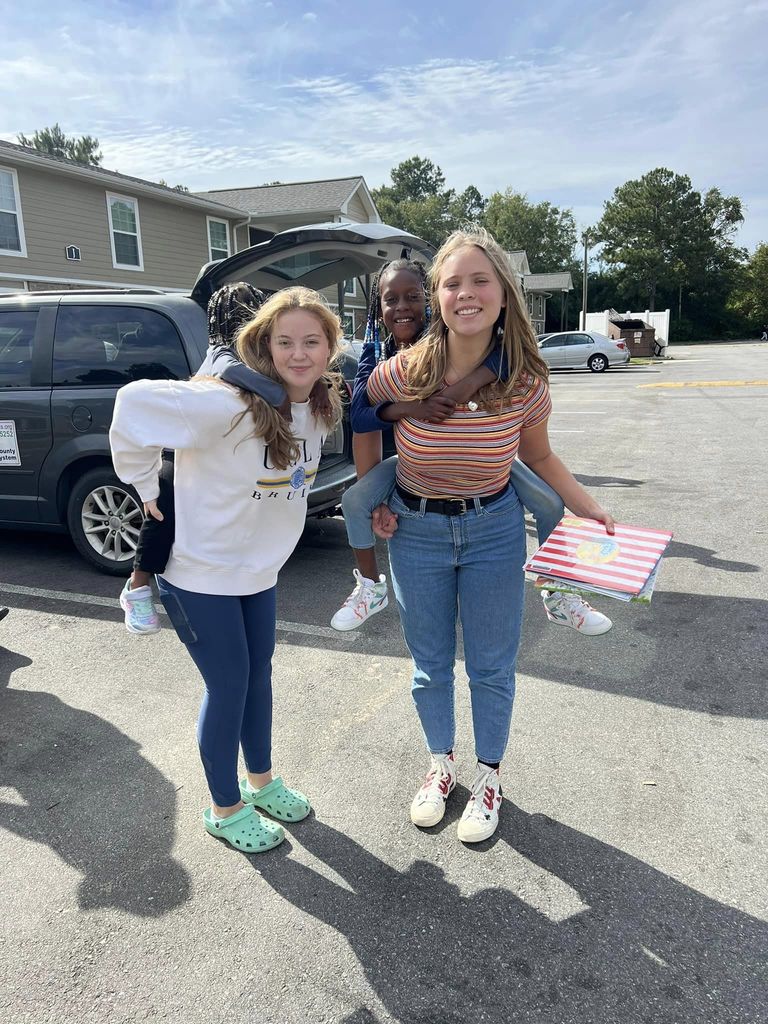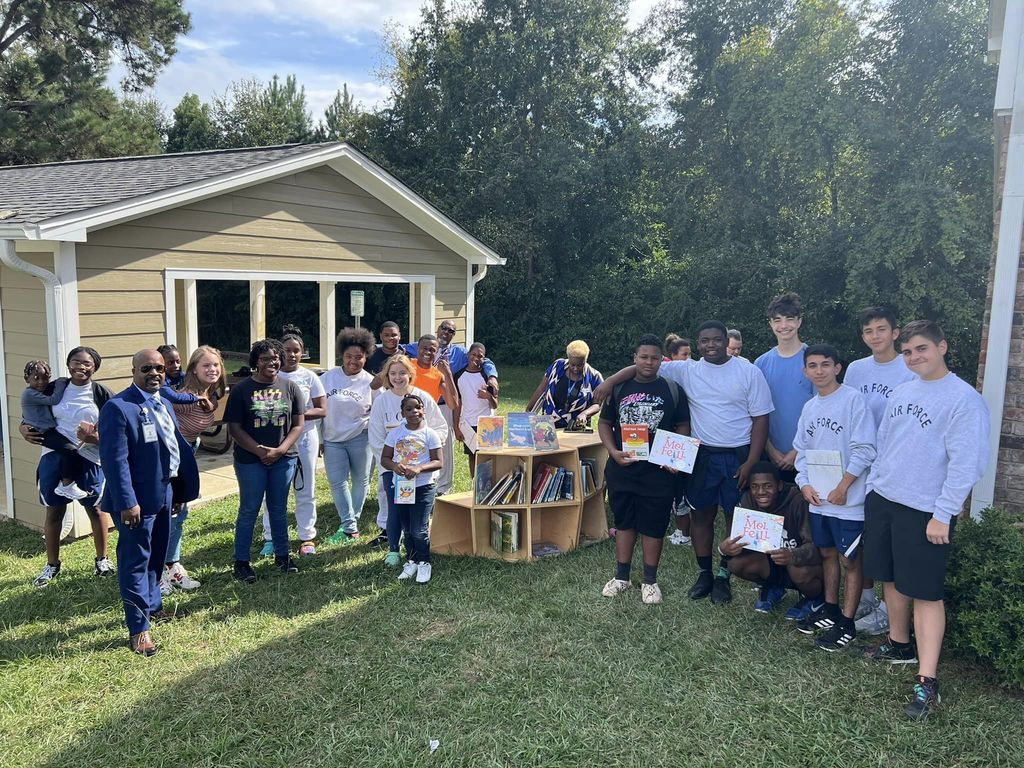 Save the Date: Financial Aid Night October 24th 6:00 PM THS Cafeteria.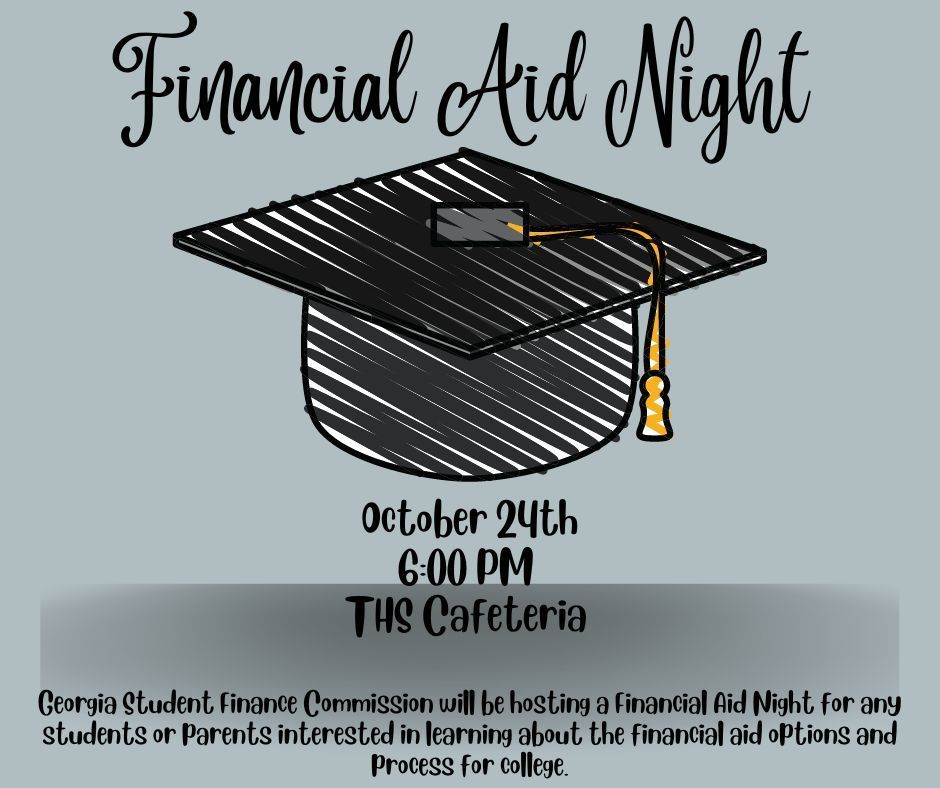 The Dog Pen at THS will be open this Thursday 2:30-3:45. We have some fabulous new arrivals! Long sleeved comfort colors and sweatshirts will get you ready to face the chill in the air that is coming! Long sleeve (comfort color) with bulldog on back--$25 Sweatshirt with gold "T"--- $30 Pink tee (comfort color)--- $20 We have jackets and vests!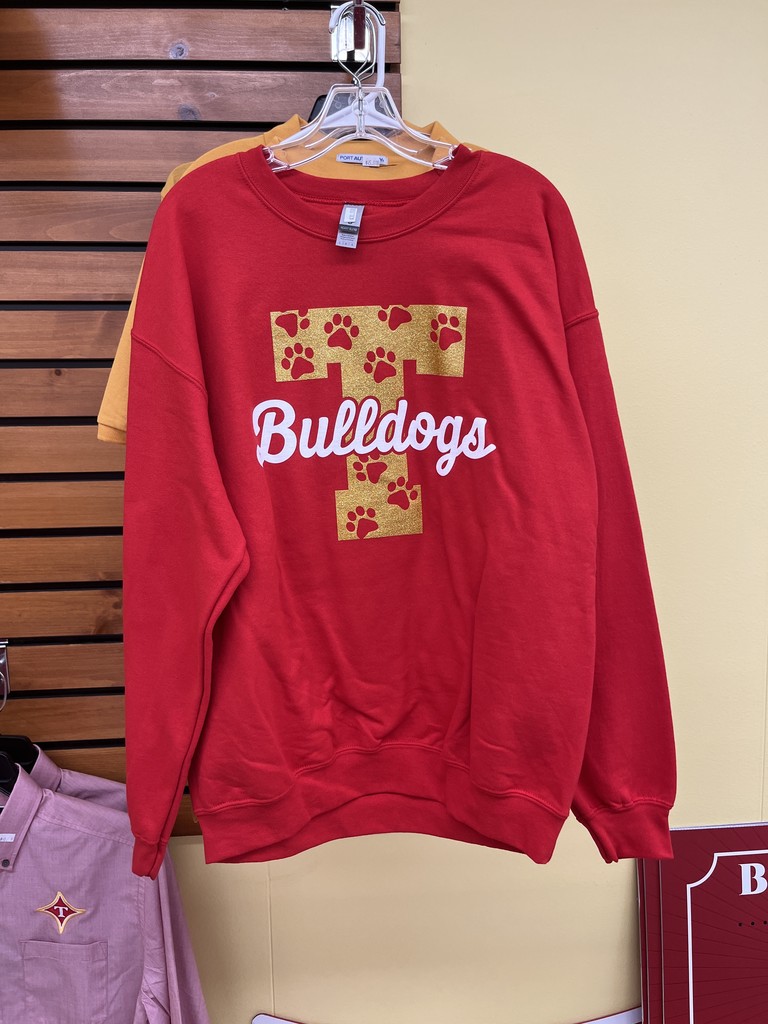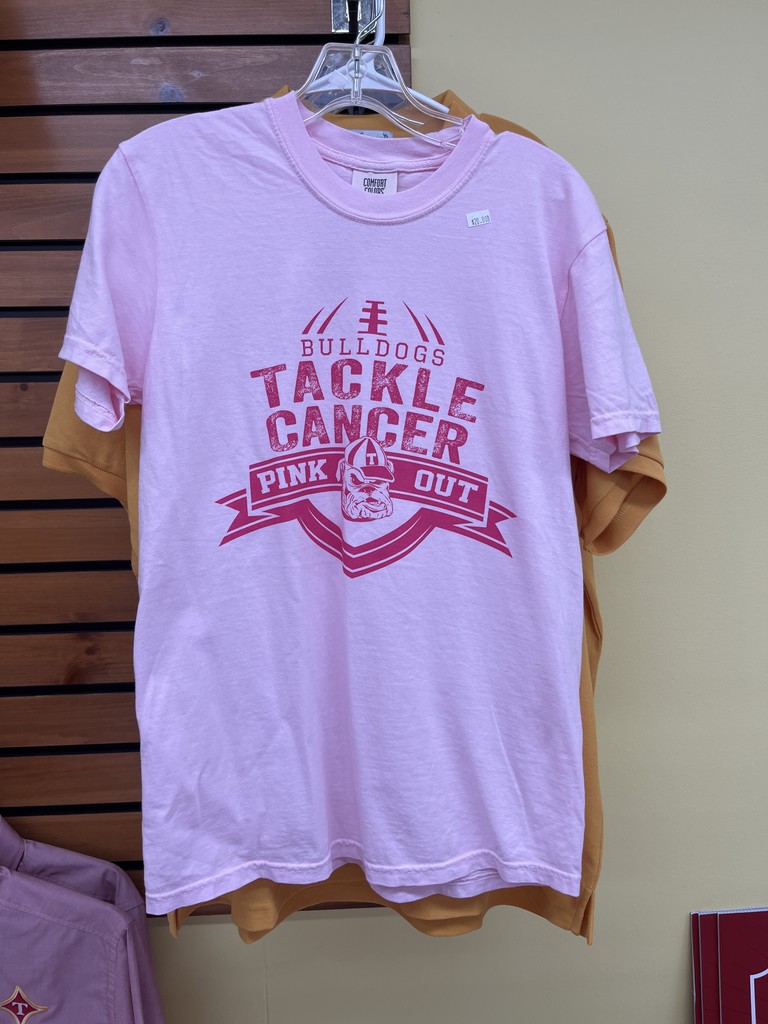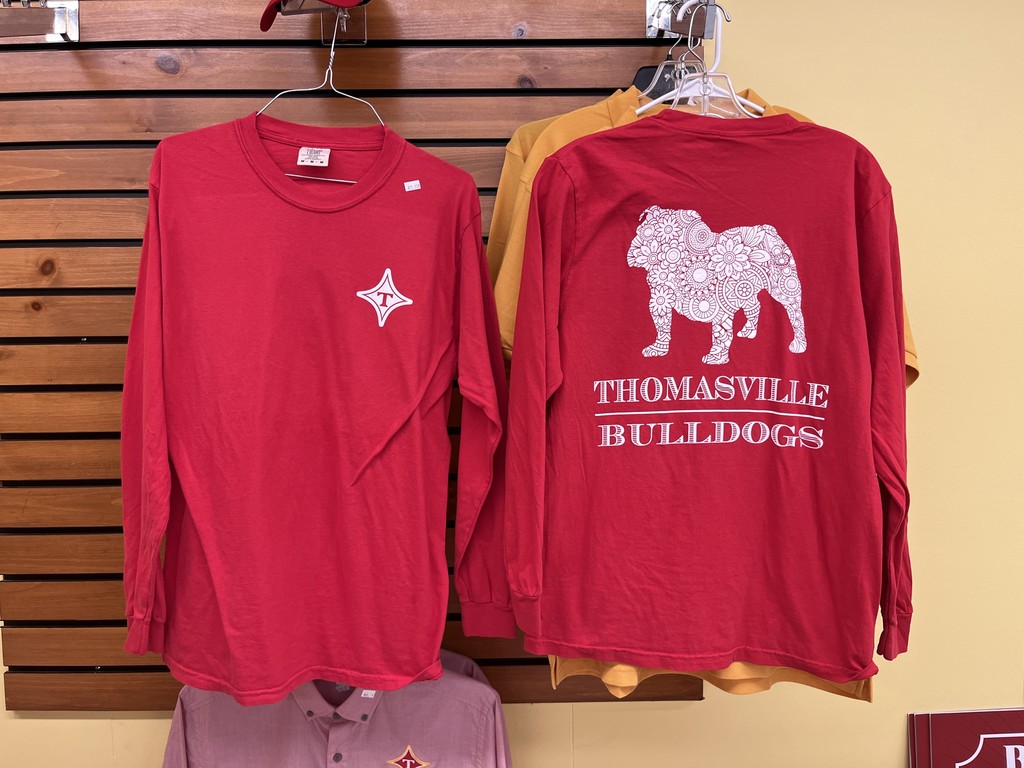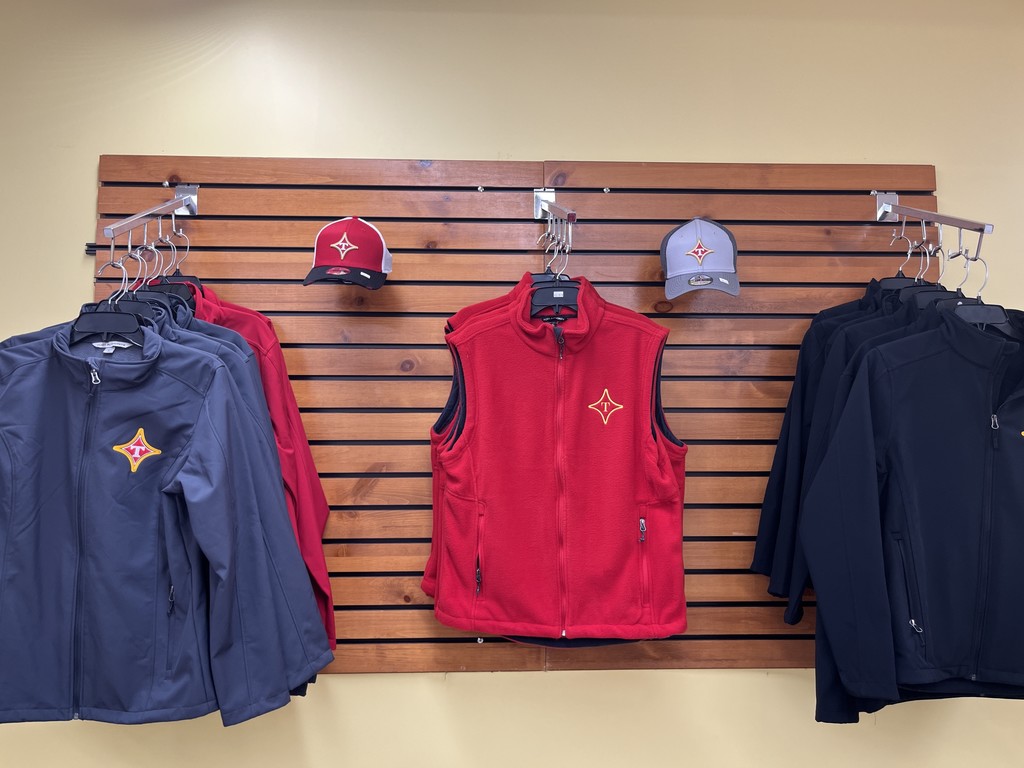 Thank you for coming out and supporting our T.E.E.N.S Club Car Wash Fundraiser.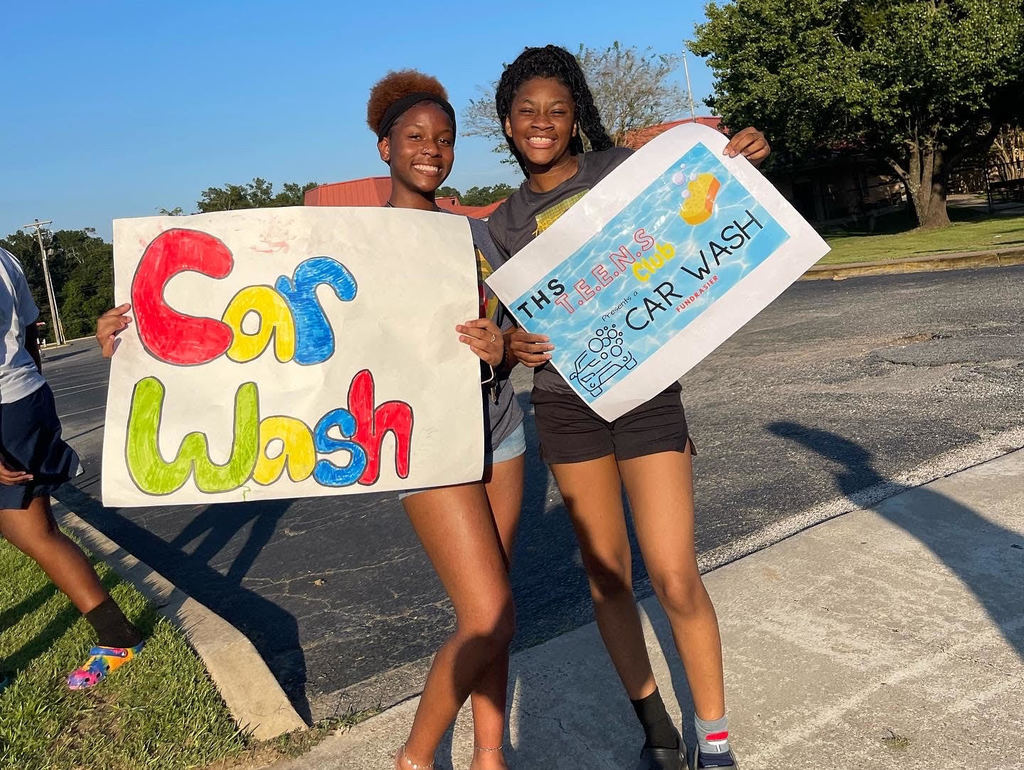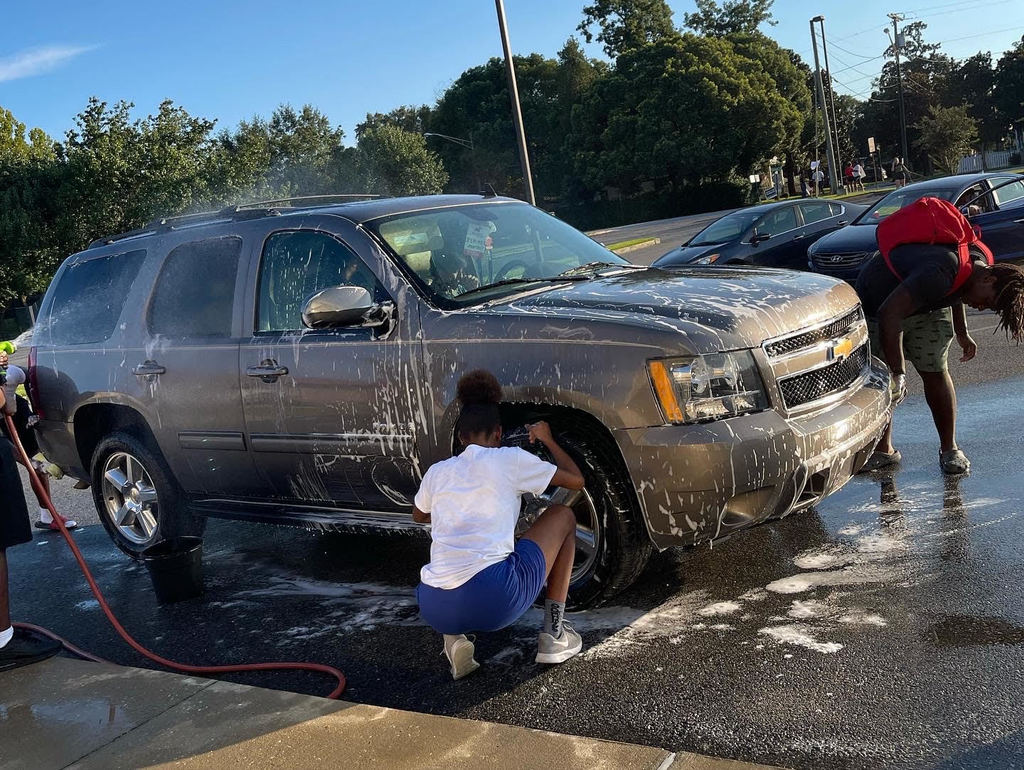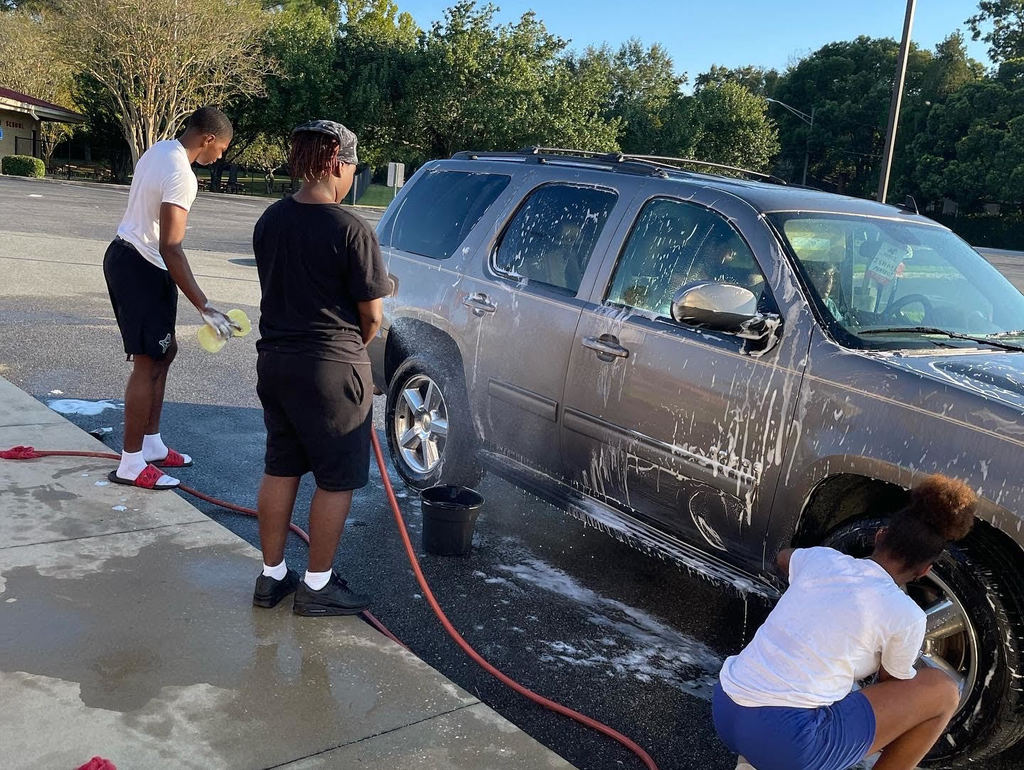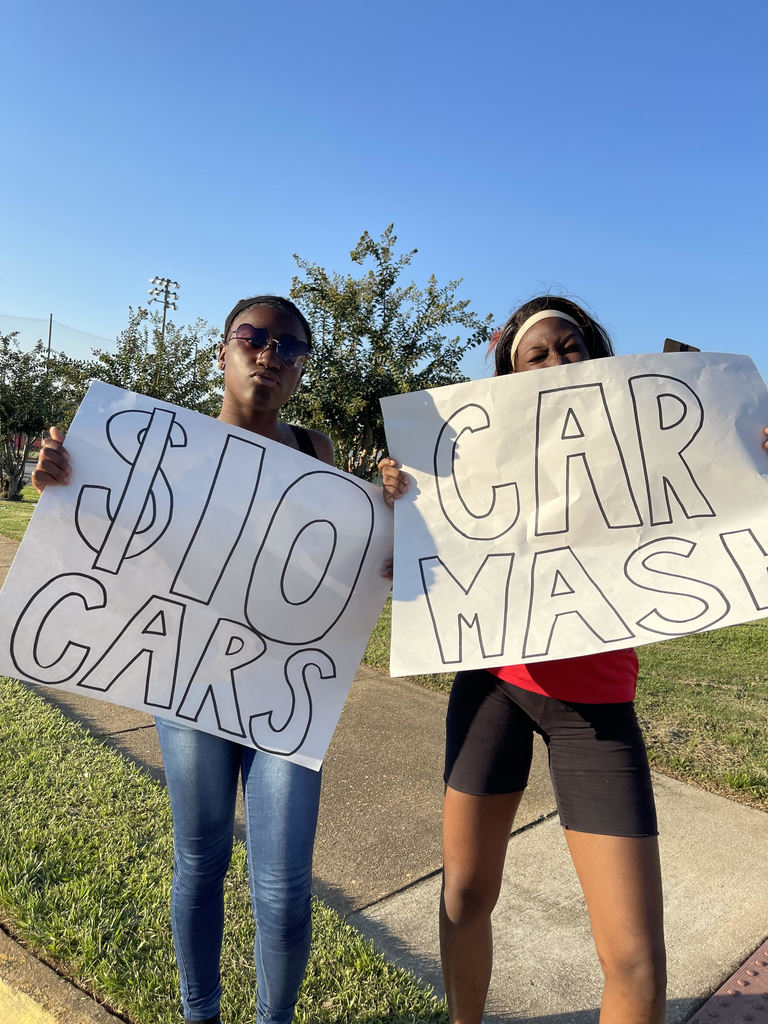 Powder Puff Game Friday, September 23.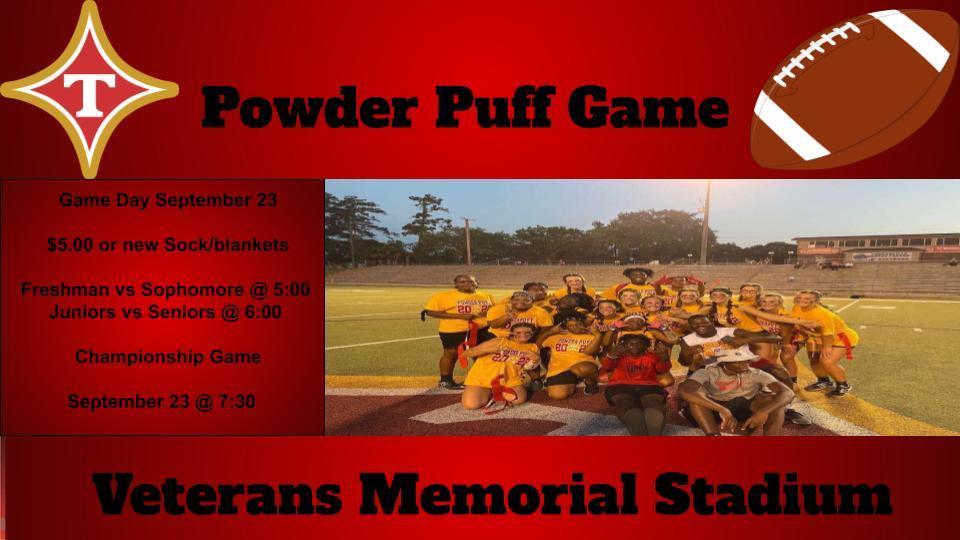 We have lots of tees and polos in gold for you to wear for the Gold Out game on Friday in sizes up to 4xl. Also new sweatshirts are arriving including a full zip hoodie in red with the diamond T 'embroidered on it. Hours this week are as follows Thurs. 10 - 2 and 3-4 Friday 10 - 2 The Dog Pen store is located at THS across from the main office. $1 from the sale of each gold shirt sold this week will be donated.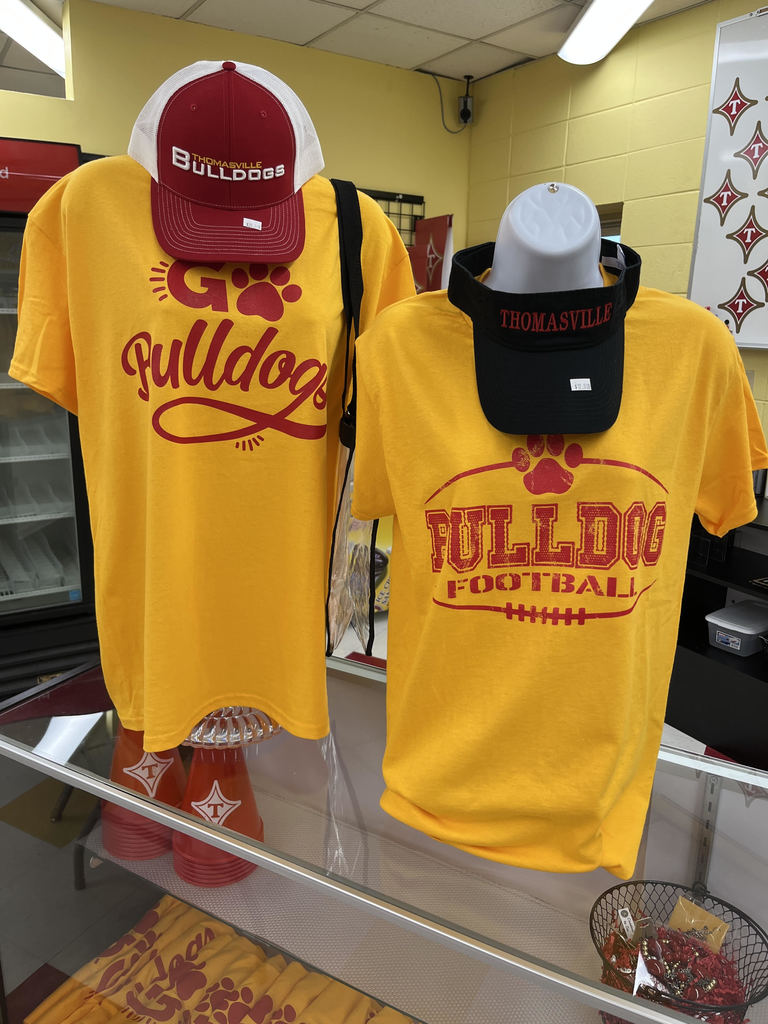 Start planning your Homecoming Dress Up Days! Homecoming week is October 3-6.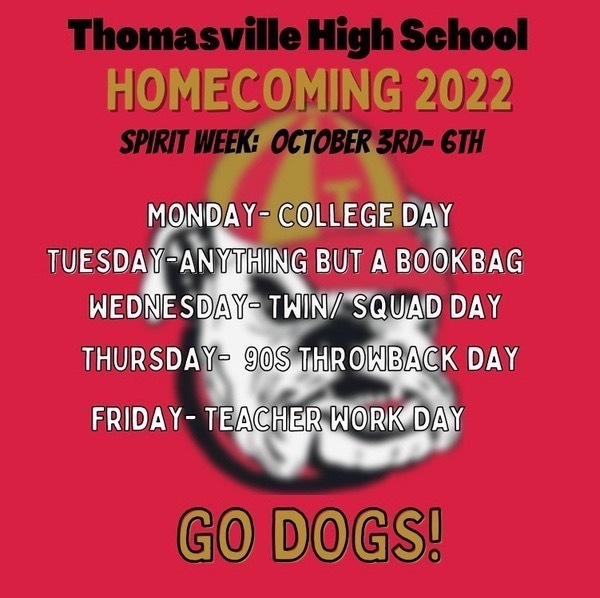 Thomasville High School JROTC cadets honored those 3,000 lives lost and the firefighters and first responder heroes who risked and/or lost their lives in the line of duty on 9/11/01 by raising our school's flag, then lowering it to half staff to represent a nation in mourning. We were honored to have former THS student, Sam Watts, to play the bugle, and Captain Mike Mann, Thomasville Fire Department, who gave a moving speech about the importance of remembering this day.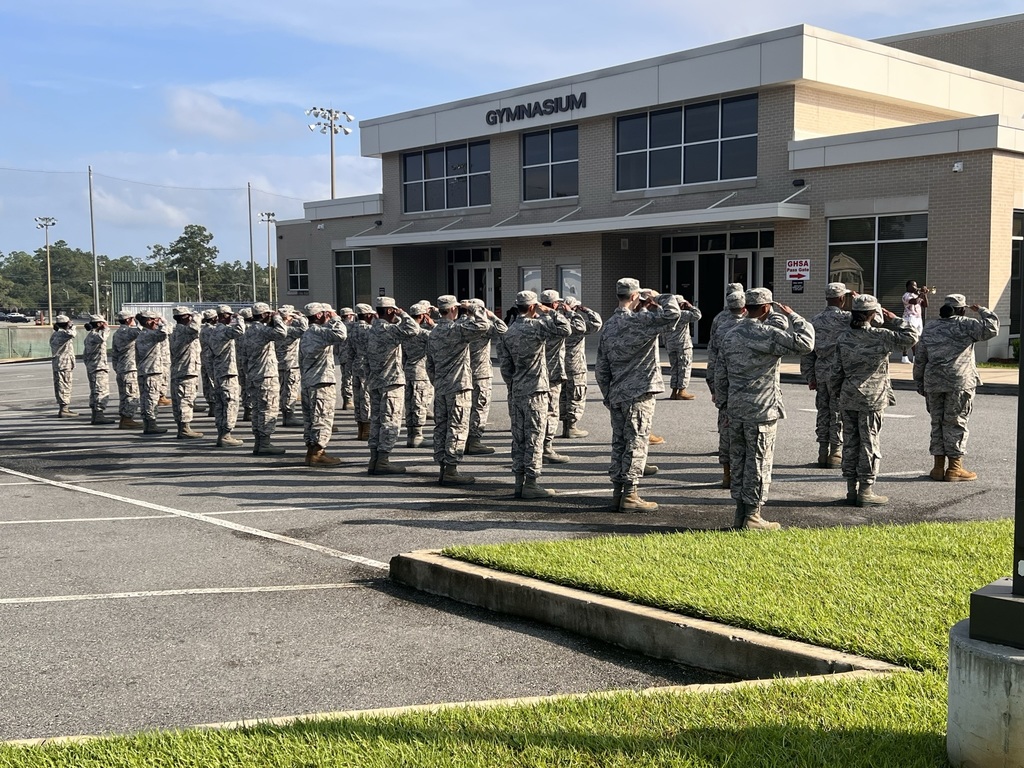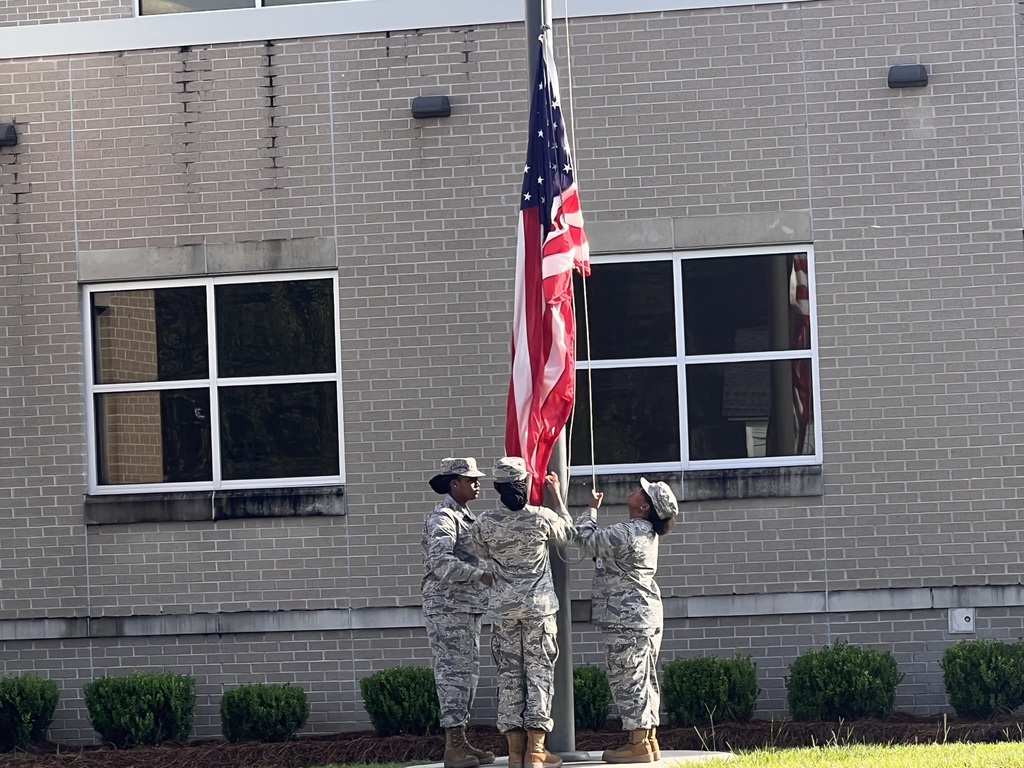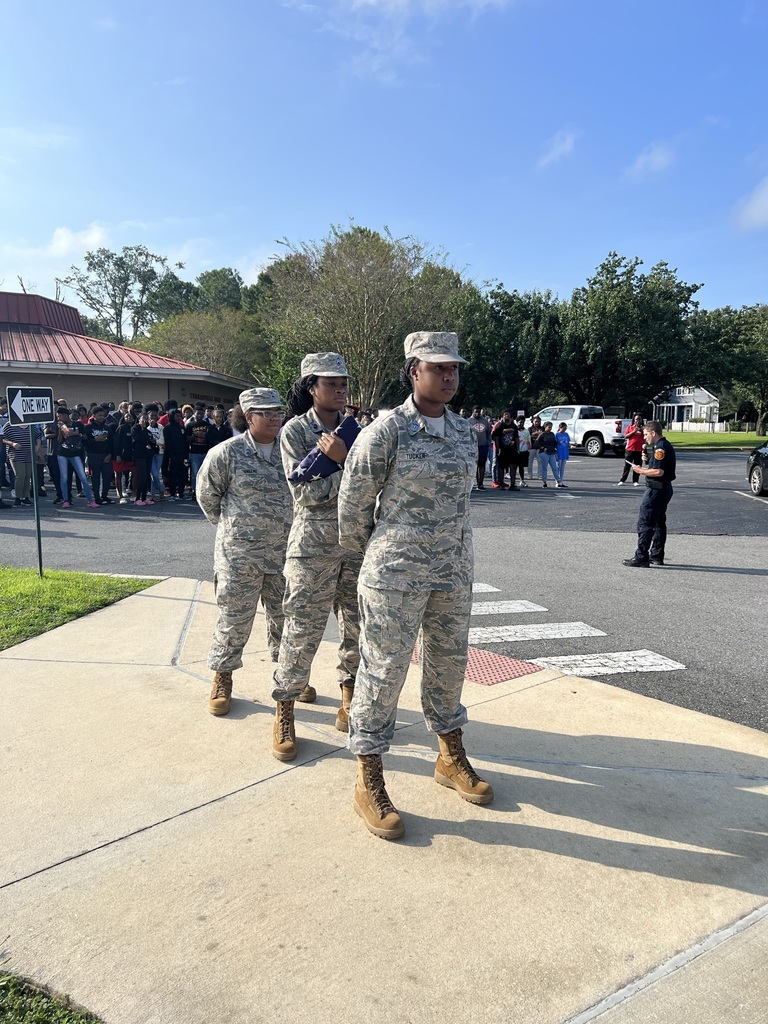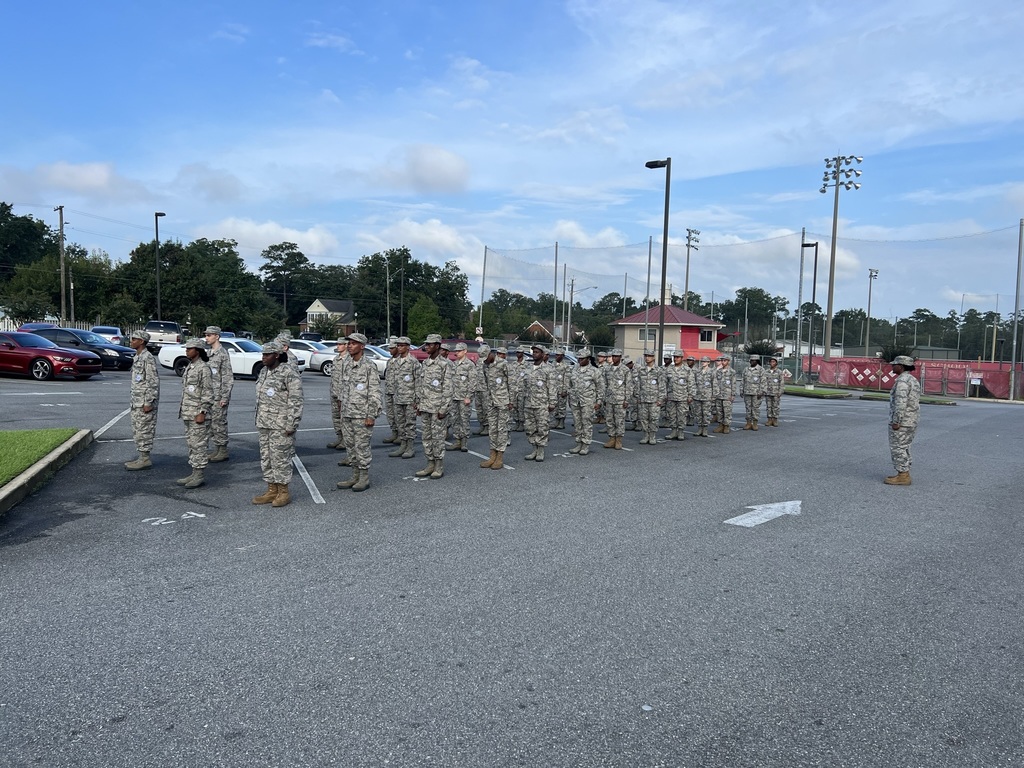 Come out and support the THS T.E.E.N.S Club Car Wash Fundraiser. Happening this Thursday, September 15th, starting at 5:30 PM in the THS Parking Lot.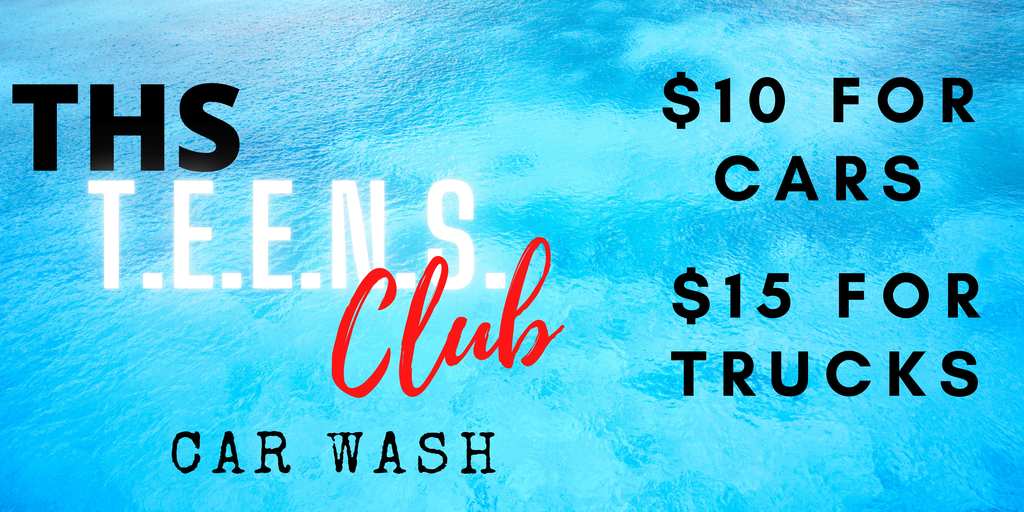 Parents and Guardians check out the Parent Newsletter for September.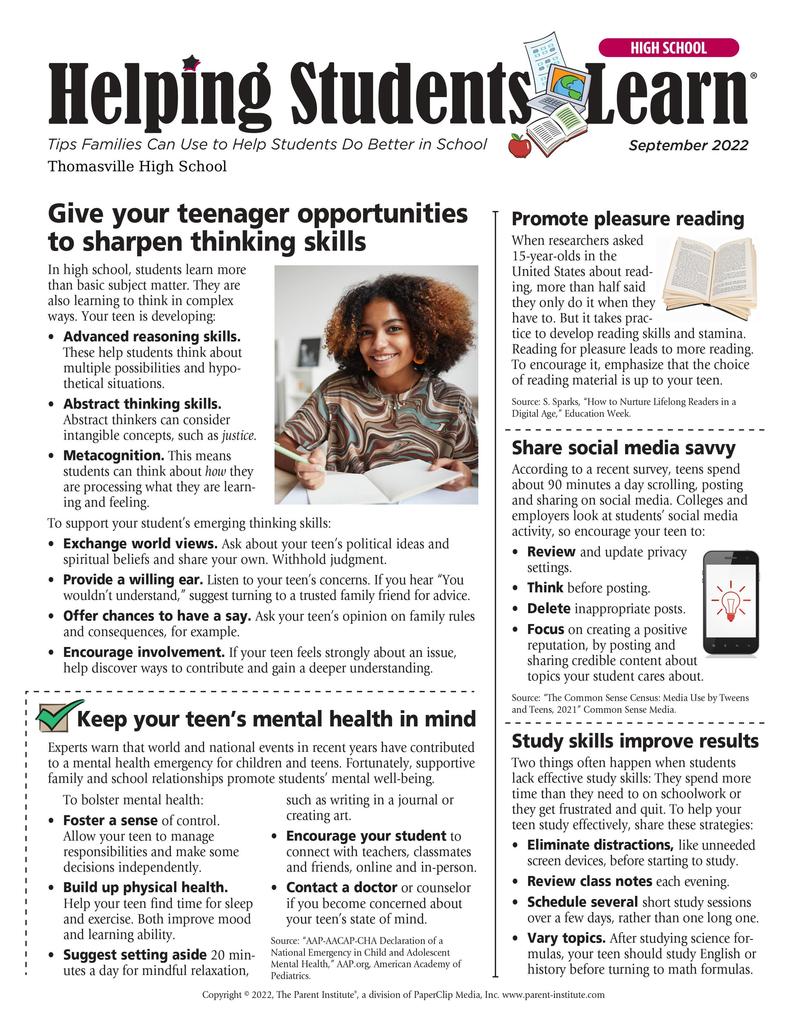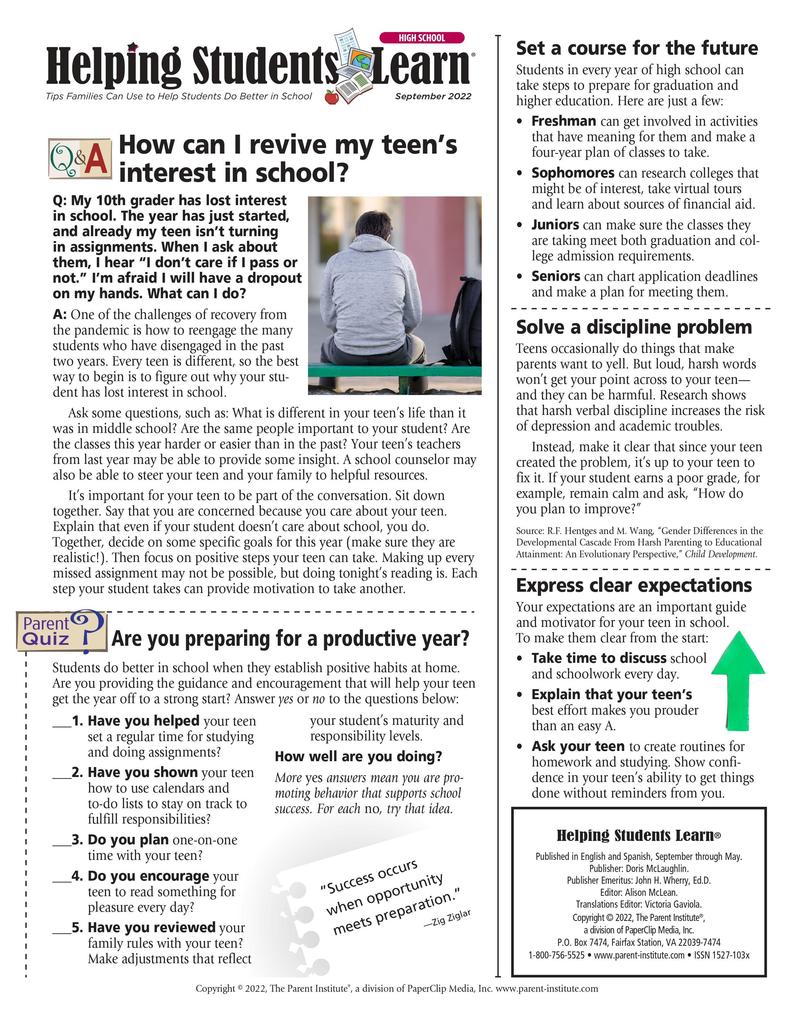 GOLD OUT FOR CHILDHOOD CANCER AWARENESS 🚨Thomasville Vs Tift County🚨. 📅 9/16/2022 🕢 8:00 📍 701 East Jackson Street, Thomasville 🏟 Veterans Memorial Stadium 🎟
https://gofan.co/app/events/631721?schoolId=GA24306
💵 $10 Tickets will be on sale at the THS Dog Pen Thursday and Friday, 10 AM - 2 PM CASH ONLY!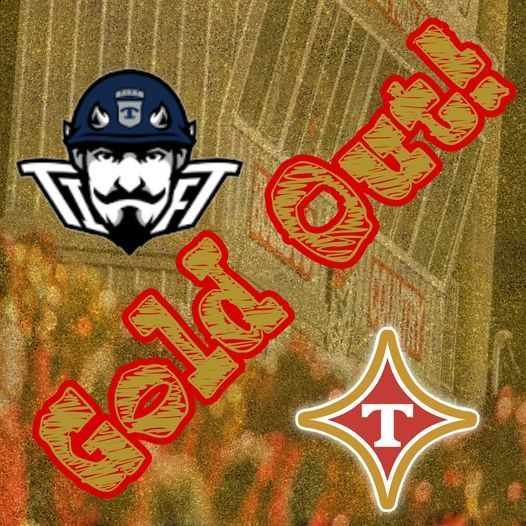 THS Air Force JROTC cadets teamed with TCCHS Army JROTC cadets and the Thomasville Fire Department in a joint effort to present, raise, and lower to half staff, our nation's colors this morning at the annual 9/11 stair climb.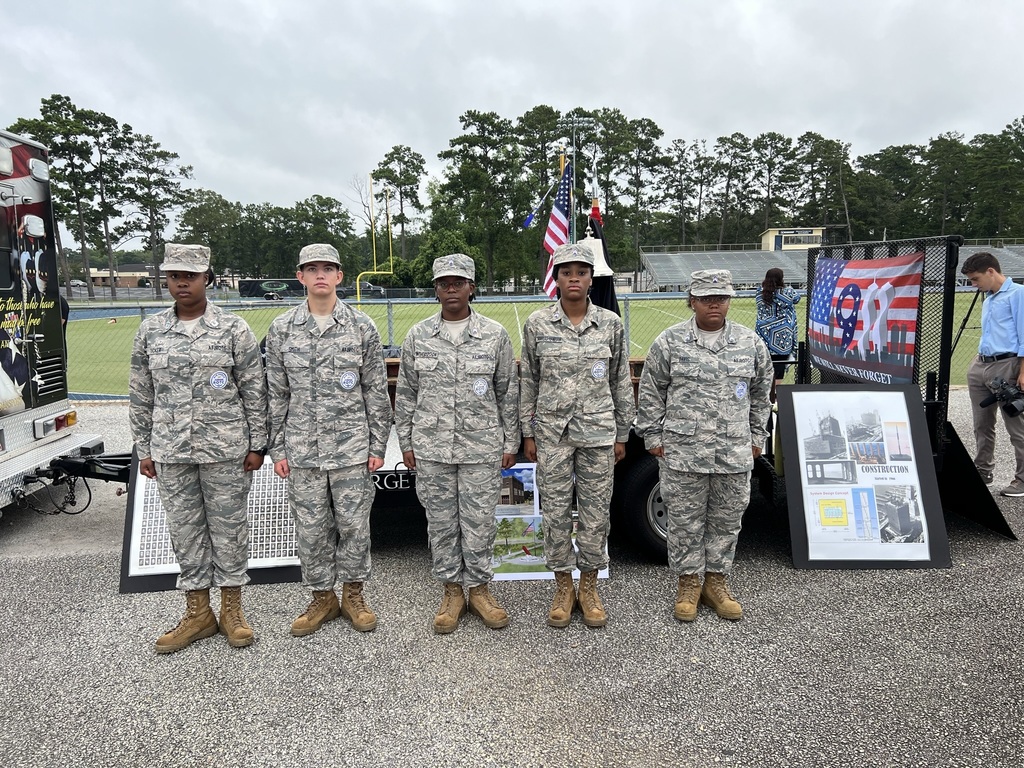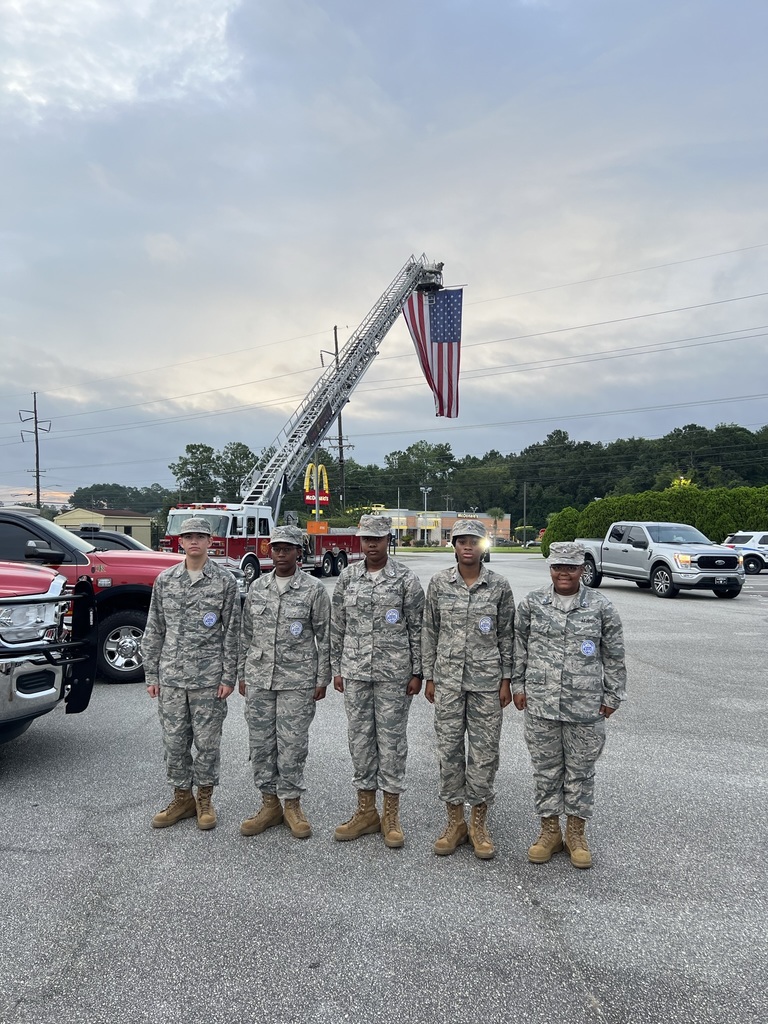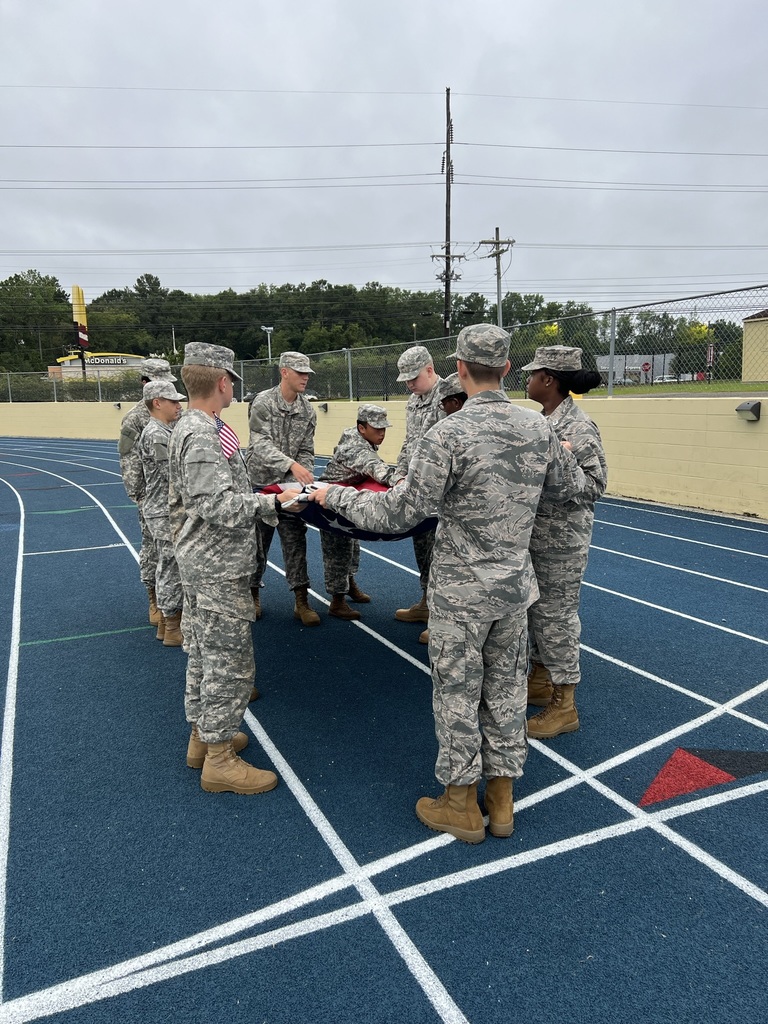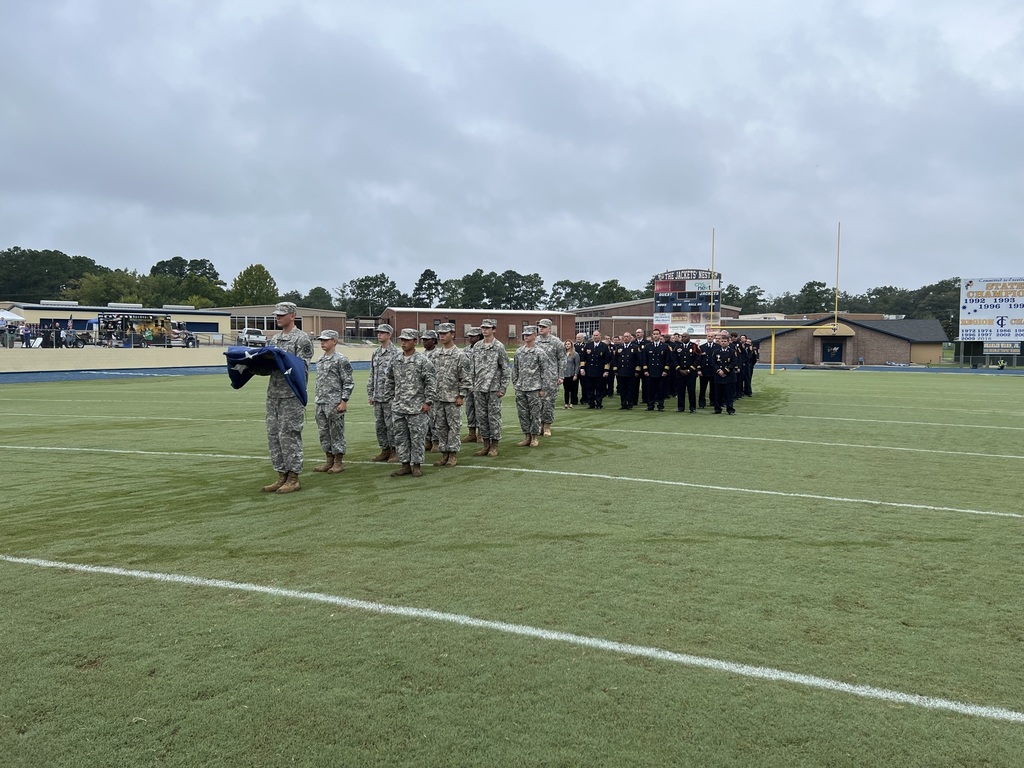 Ms. Richardson's class took part in an Density Lab with a twist! The students learned about different house hold liquids and their density.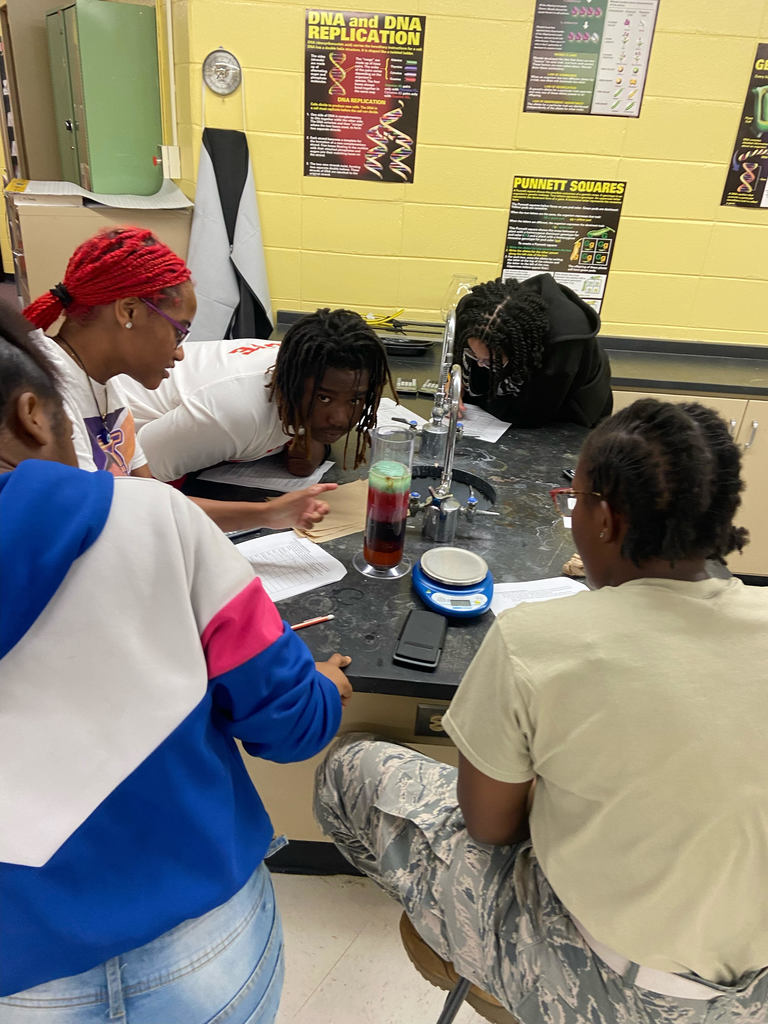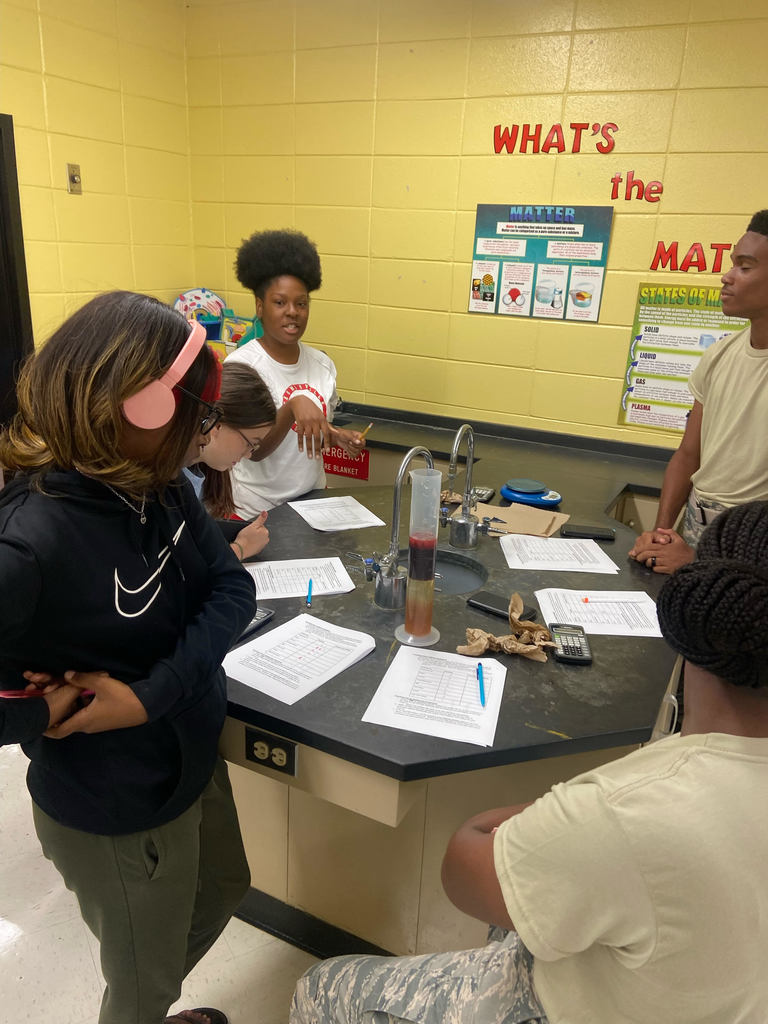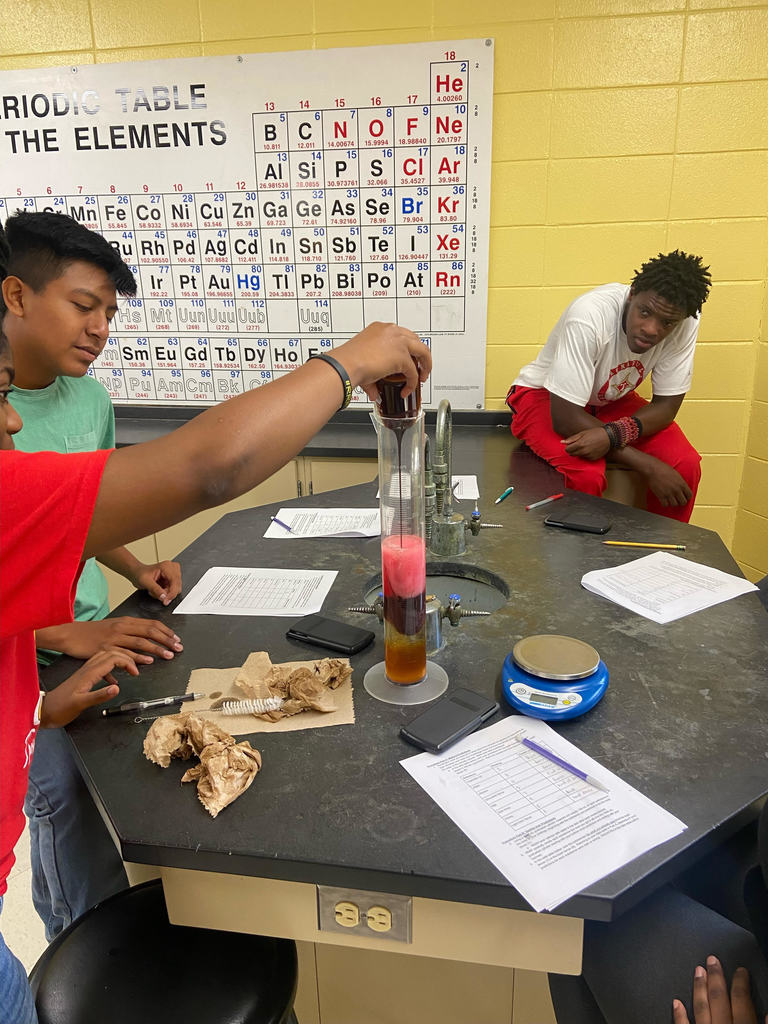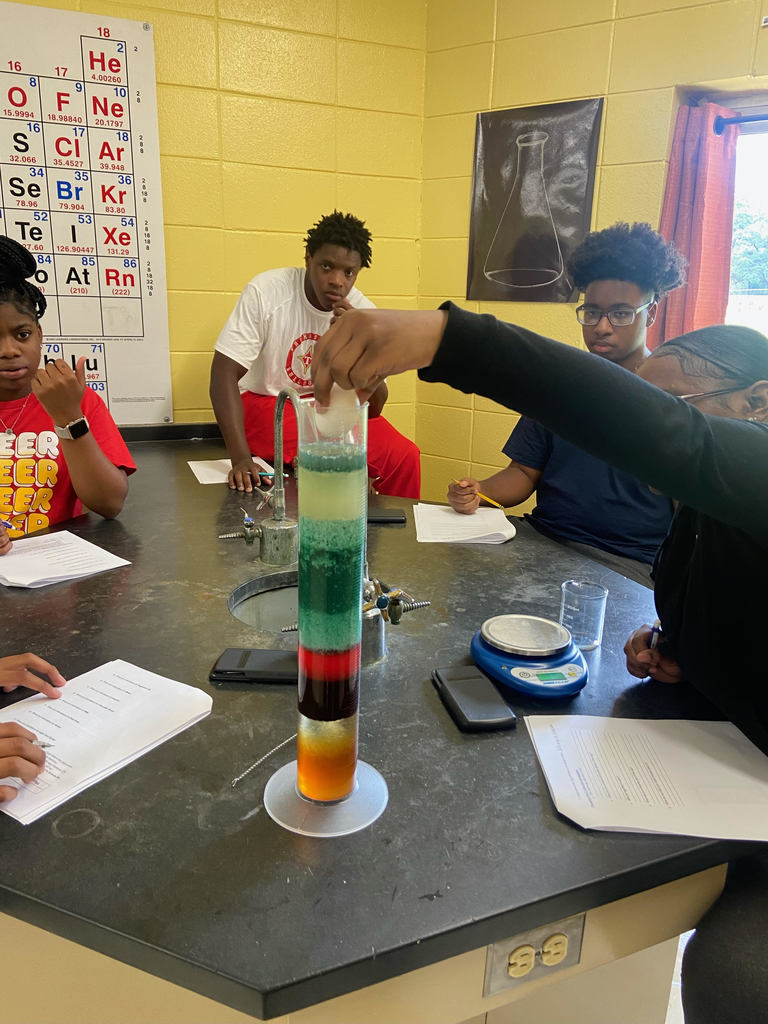 Update Yearbook Price! Order your yearbook now at a discount price.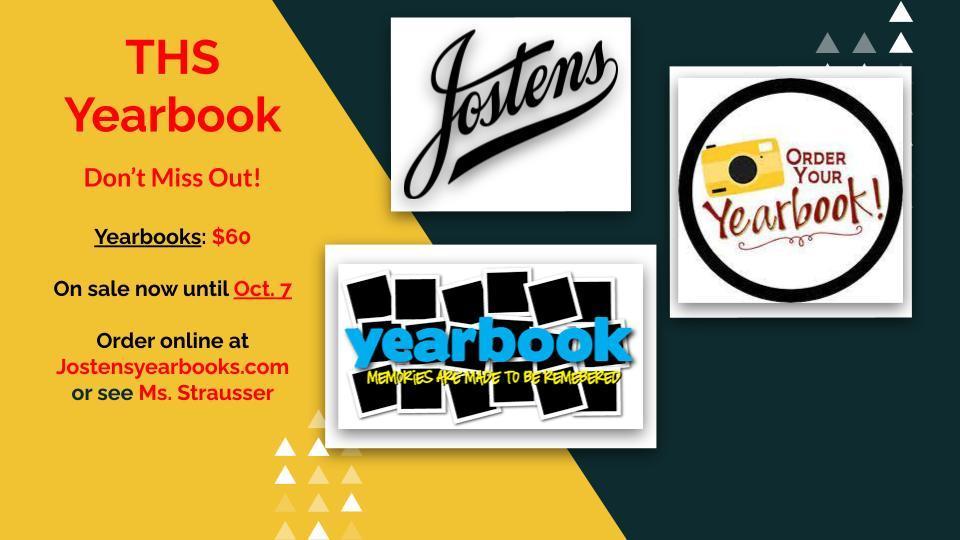 🚨Thomasville @ Bainbridge🚨 🕢 7:30 PM 📍 725 East Louise St, Bainbridge, GA 🏟 Centennial Stadium 💵 $8 Tickets will be on sale at the THS Dog Pen on Friday from 8 AM - 3 PM CASH ONLY!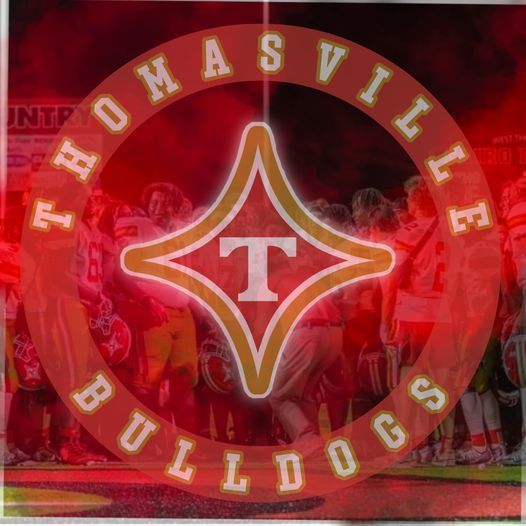 Thomasville City Schools will host our Annual Title I Parent Meetings this week. Please join us as we share how federal funding supports our Title I schools to help our students. If you can not join us, please feel free to view this vital information on your child's school's website or the links below. After viewing the information, please take a moment to complete a short survey. Please click the link to view the presentation.
https://5il.co/1grlw
The survey can be found here.
https://forms.gle/c7A1qmKiiqo3wJFA6
. Thomasville High School August 30th @ 6:00 pm.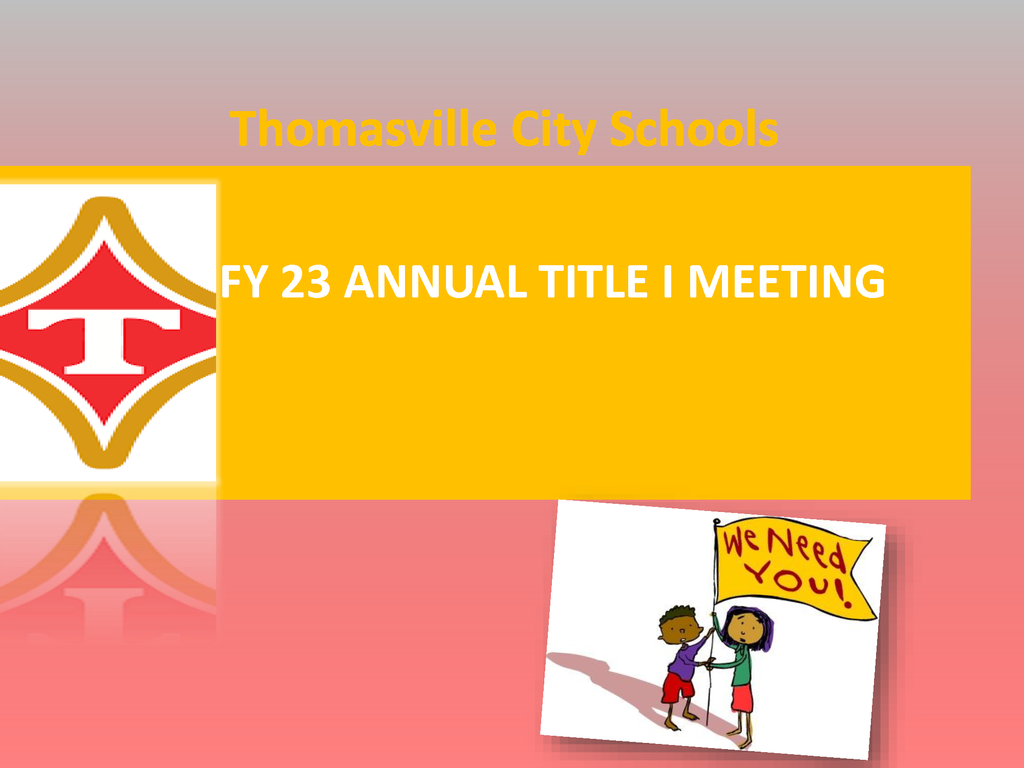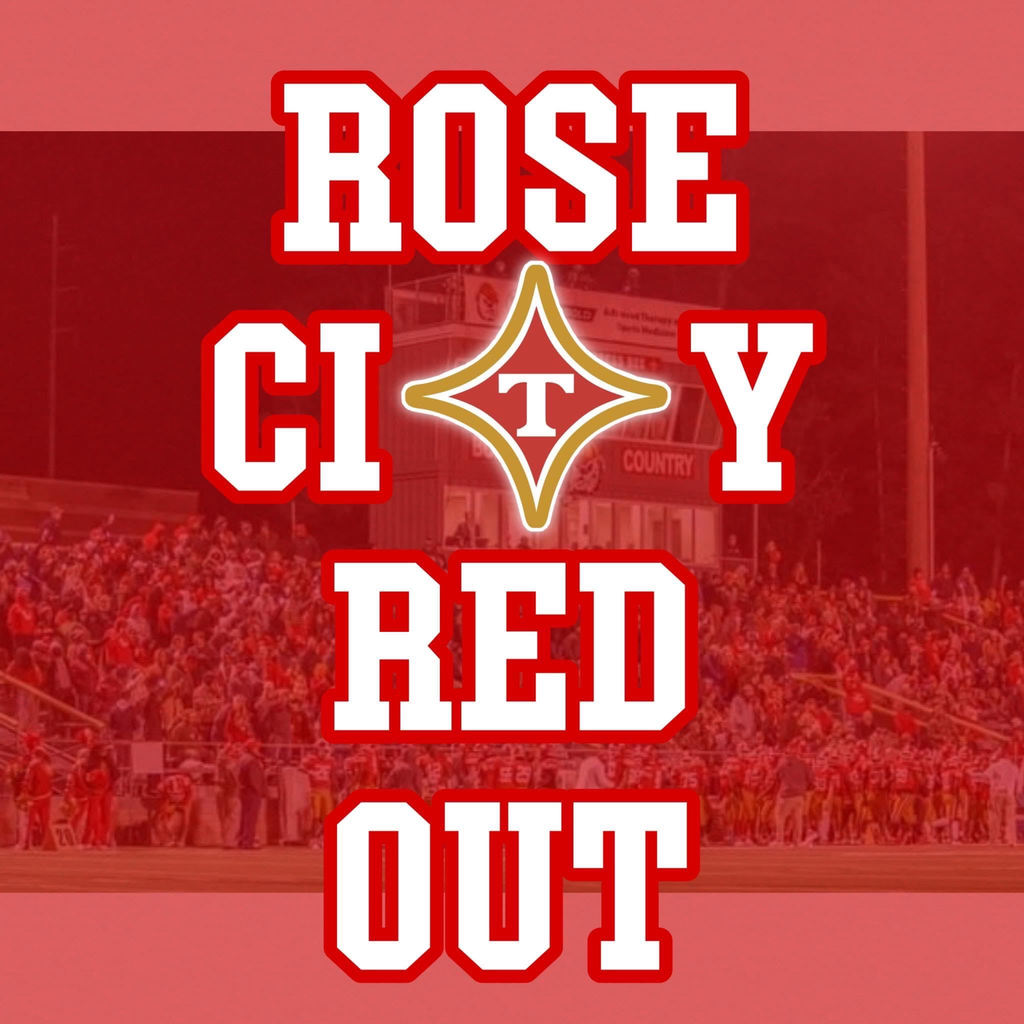 Drive-Thru Pep Rally Thursday at Veterans Memorial Stadium! Go Dogs!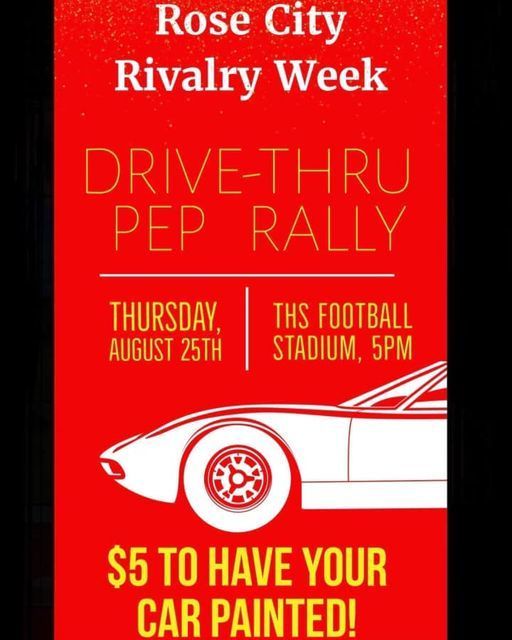 Attention SENIORS!!! We need your baby pictures for the yearbook! Email your baby pictures to Ms. Strausser by Friday Nov. 18, 2022.