Attention Seniors! Senior Yearbook Ads are now on sale until September 30th!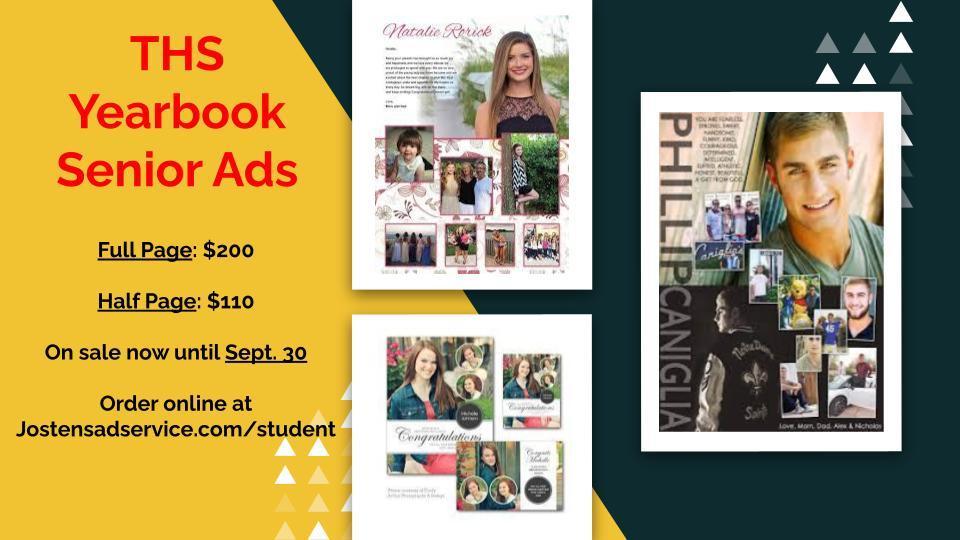 THS Early Bird Yearbook Offer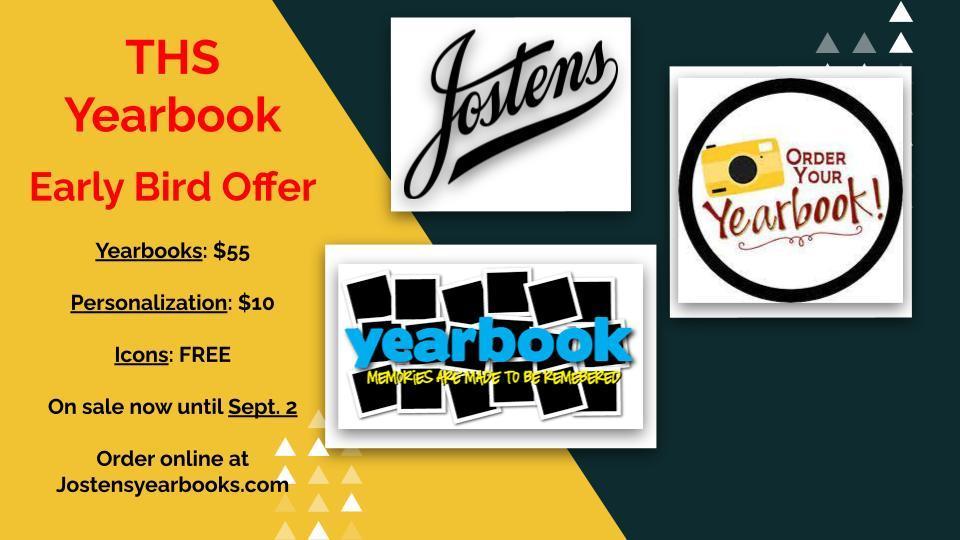 Tickets will be on sale for the THS @ Brooks County football game Wednesday - Friday, 10 AM - 2 PM in the THS Dog Pen. Tickets are $8. All sales are CASH ONLY! Brooks County will have tickets on sale at the gate. Students may purchase tickets during their lunch period only.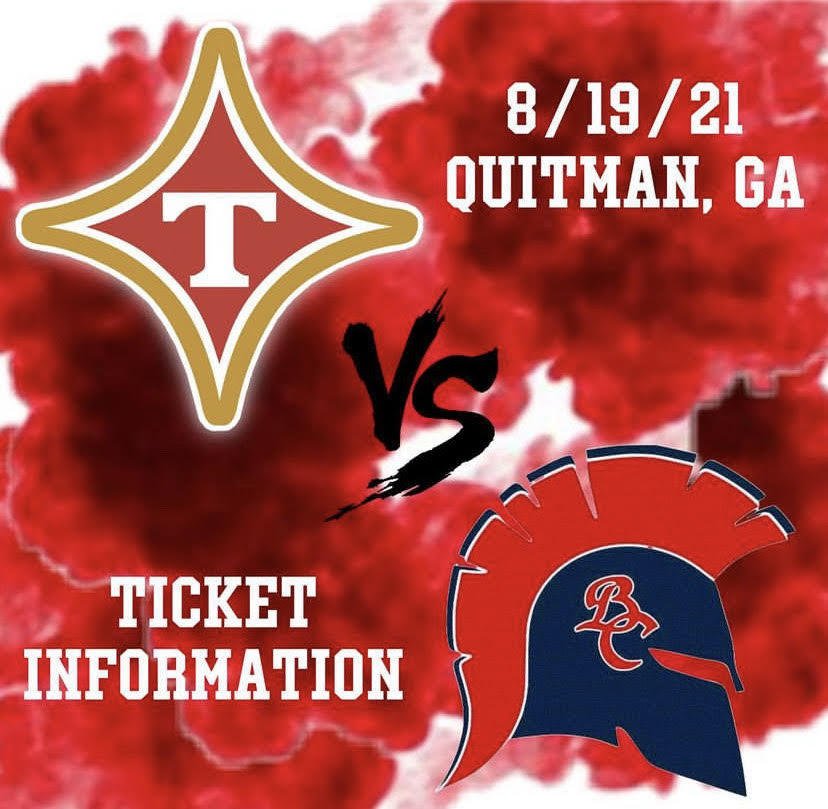 Hey, Bulldog Fans! On August 20th, the THS Cheerleaders will host a Mini Cheer Camp! Camp fees are $45 and it will be held in the THS gym from 8-12. Drop-off begins at 7:30 am. Campers must be 4-12 years old. We can't wait to meet our 2022 Mini Cheerleaders! Forms can be picked up from Scholars, MPMS, THS, or any elementary school. Camp fees are due no later than August 17th to guarantee a spot and bag with a camp tee and bow. Mini Cheerleaders will perform at the pregame show on August 26th at the THS vs TCC football game! More info on this will be given at camp!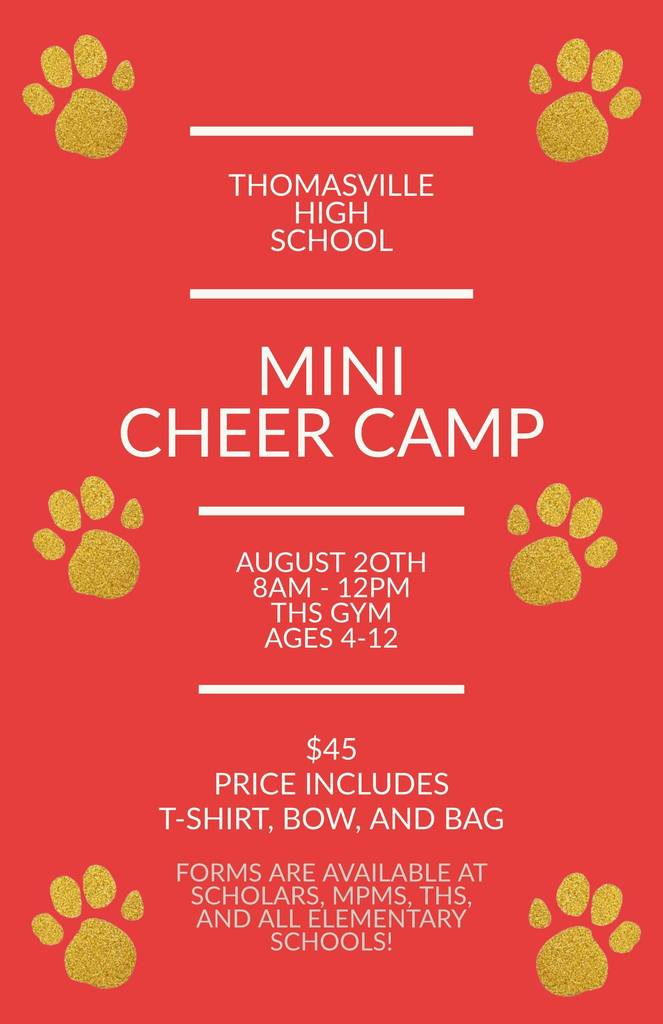 Thomasville High School Open House is today from 1:00-3:00 PM in the THS Gym. See you soon!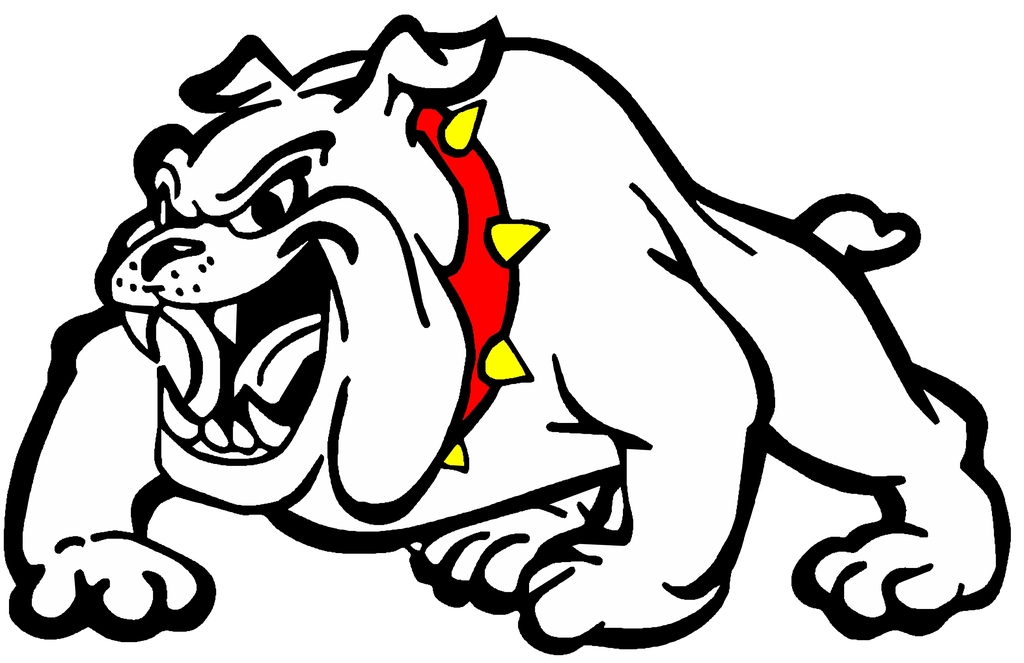 Congratulations to Aniya Morris of THS at the Scholars Academy for being named Miss Thomasville 2022!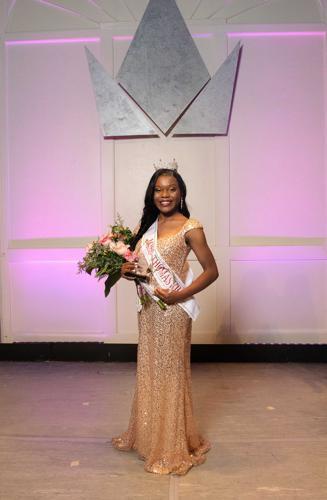 Upcoming Seniors & Parents! A reminder that BPI Photography will be taking formal senior portraits on Thursday, June 16 and Friday, June 17 in the Thomasville High School Gym. You will be contacted/given an appointment time two weeks before your formal session. The session fee is $25, and you can pay when you arrive at your appointment time. If you do not have your picture taken on these dates, you will have to make an appointment with BPI or you will not be in the yearbook. The following link will allow you to view BPI's Power Point presentation that will explain what you can expect during your formal session and how to prepare.
https://www.dropbox.com/scl/fi/lng29kdsaed4muupmi10m/Thomasville-HS.pptx?dl=0&rlkey=fci4ry25jh1ujad0tfx36z2zs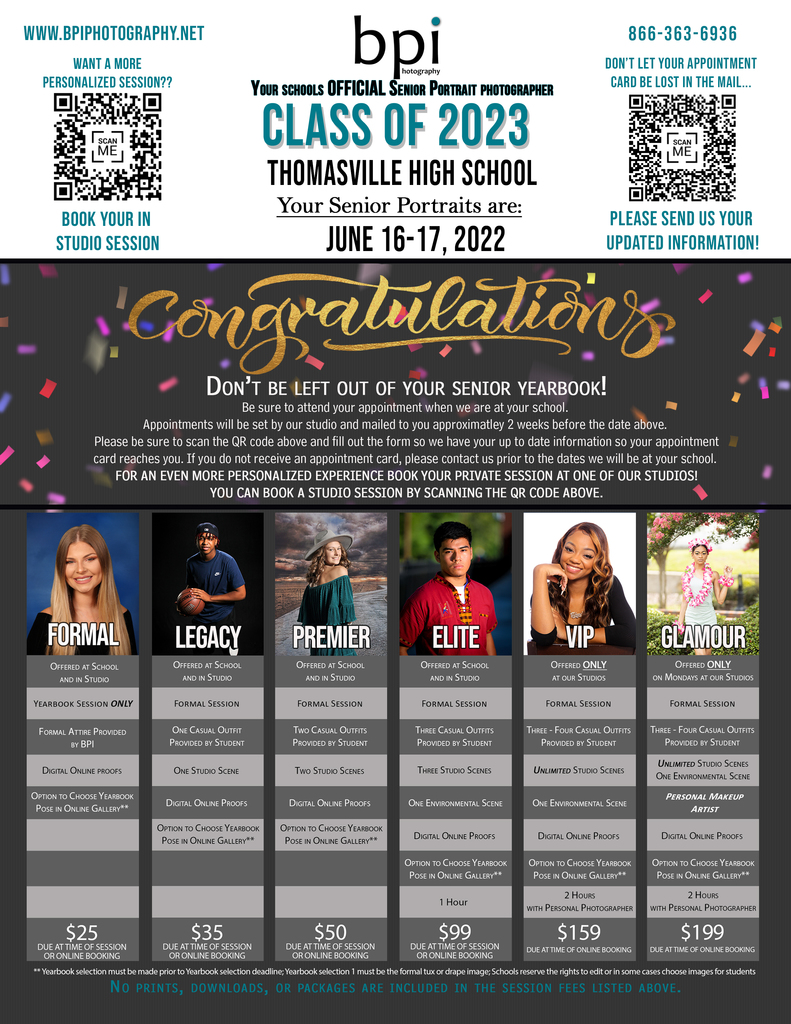 Getting ready to win State! Thank you to Georgia Southern for their hospitality. We're having a great time!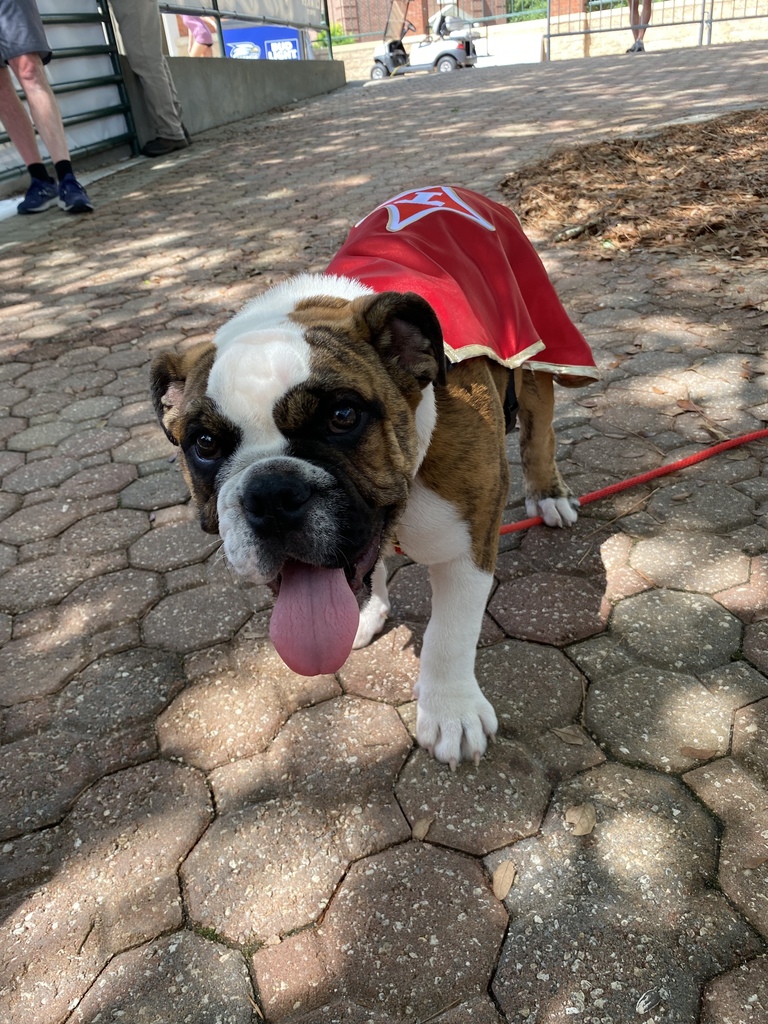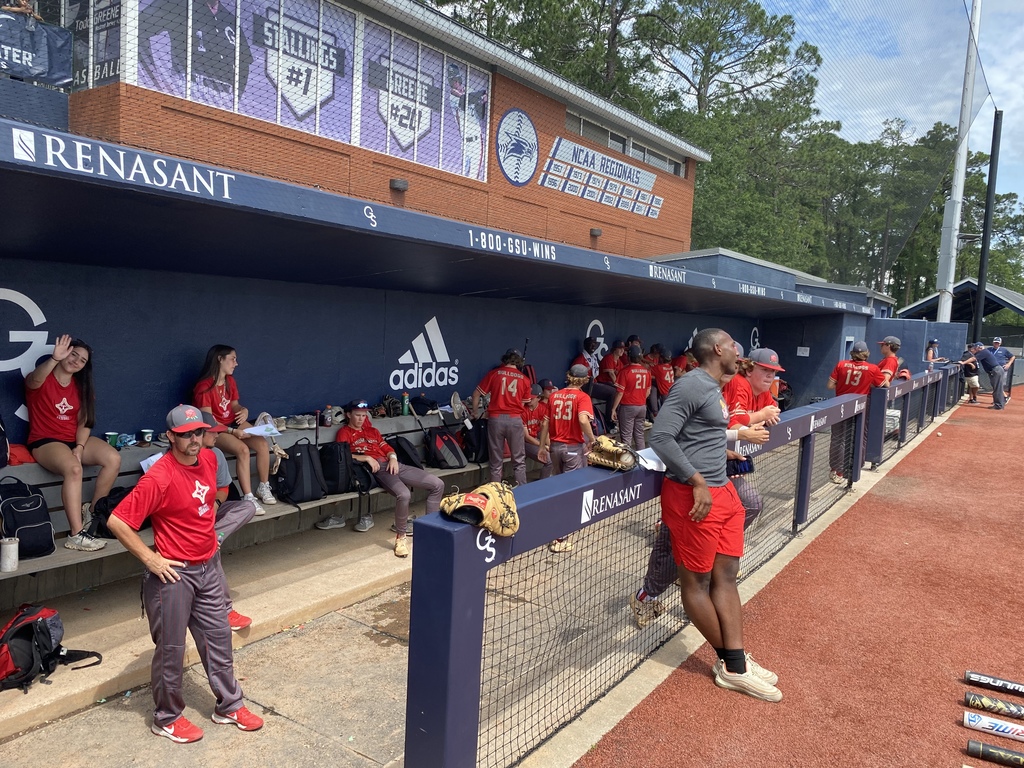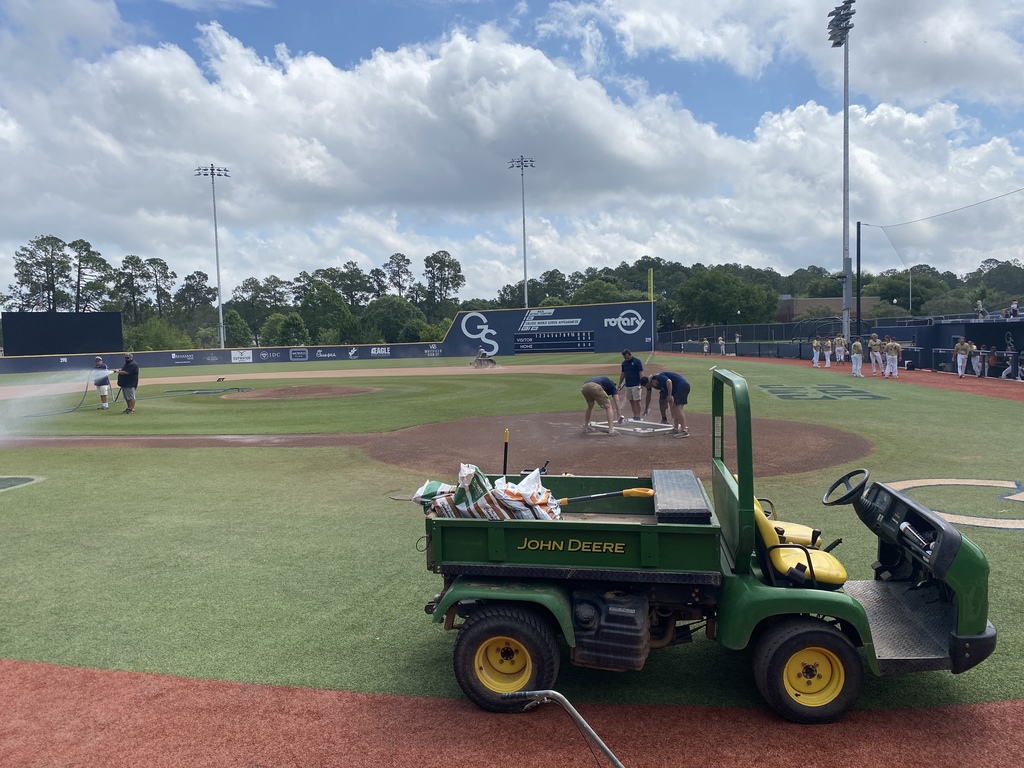 Wear your red and gold!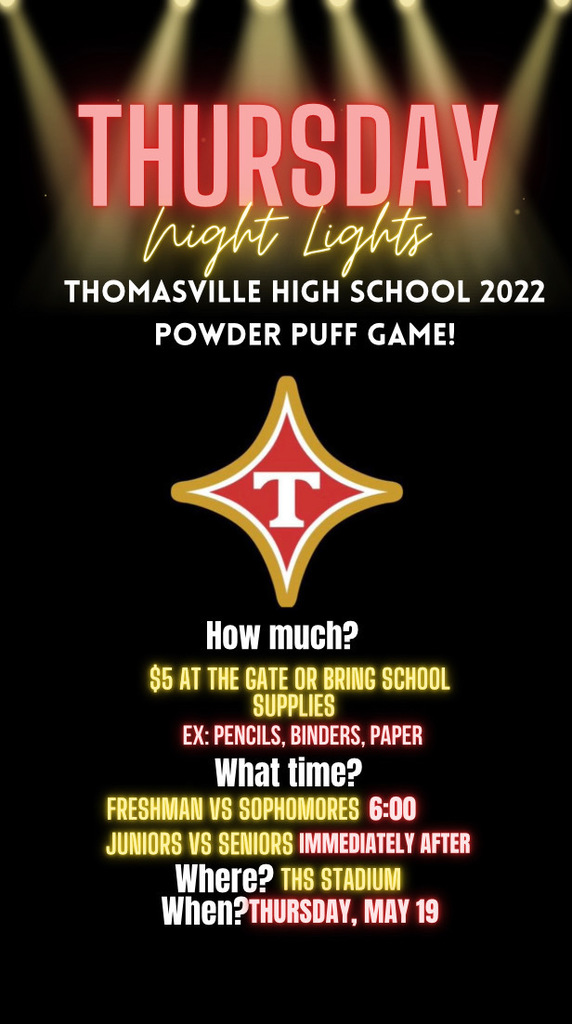 Come get your car painted by the THS Cheerleaders as we prepare to send our Baseball team to STATE! ❤️💛⚾️ Saturday, May 21 12 PM - 2 PM THS Parking Lot (beside baseball stadium) *Donations only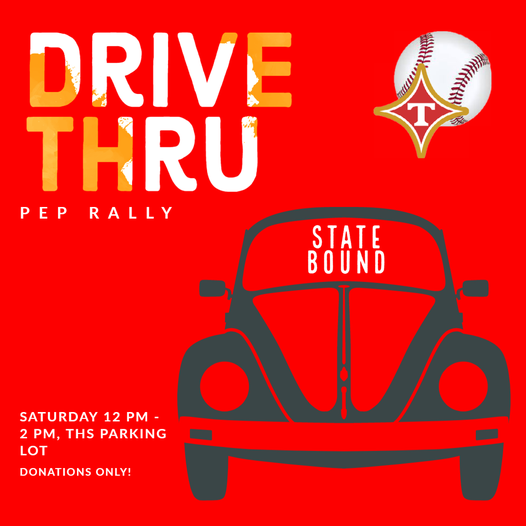 The Thomasville High School Bulldog Baseball team defeated Jeff Davis 3-0 in Game 3 to advance to the Final Four for the first time since 1999! Go Dogs! #fortheT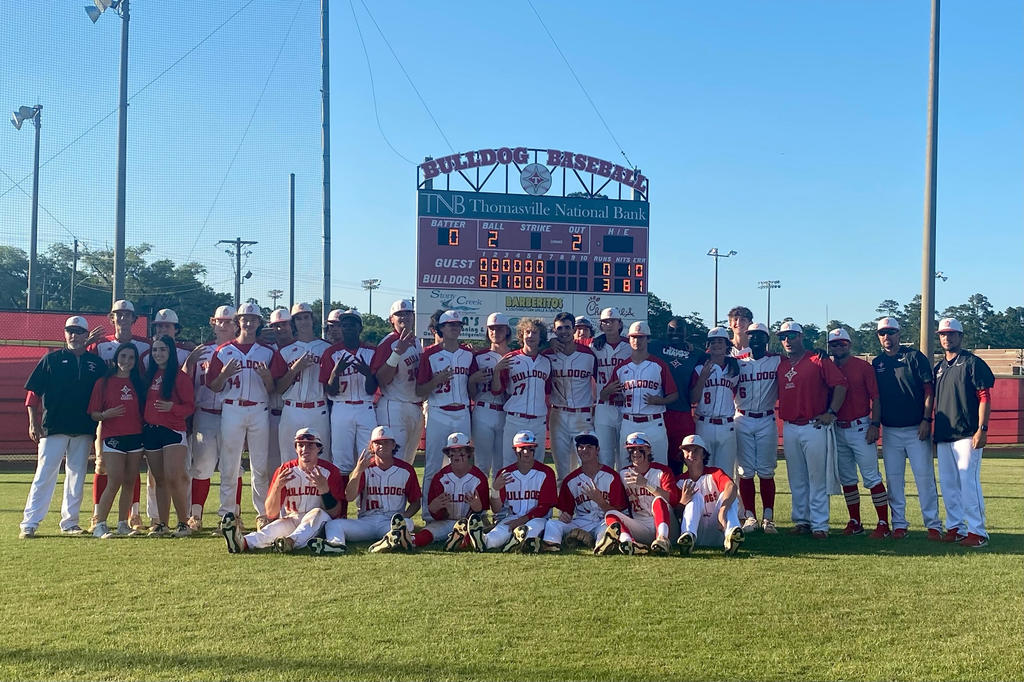 Mr. Peterson, Mrs. McDonald and the AP Environmental Science classes took a field trip to the local Wastewater Treatment Facility. Did you know the buoyancy of a person is too low to swim in the aeration tank (not that you would want to). Also, random tomato plants love to show up in the drying rack!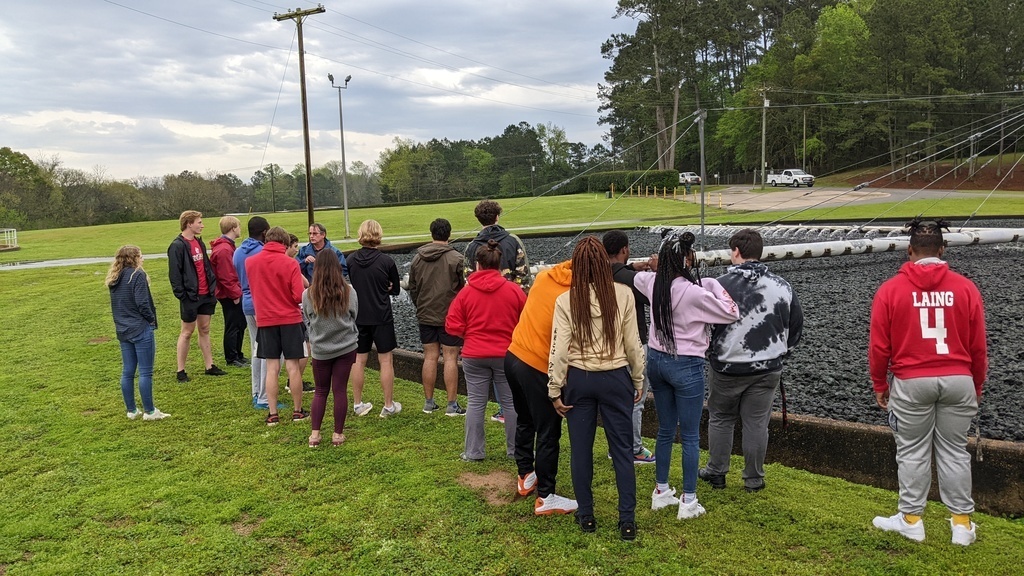 Key Club and Builder's Club members prepare treat bags for Teacher Appreciation Week. Thank you, teachers, for all of your hard work this year. We appreciate all that you do!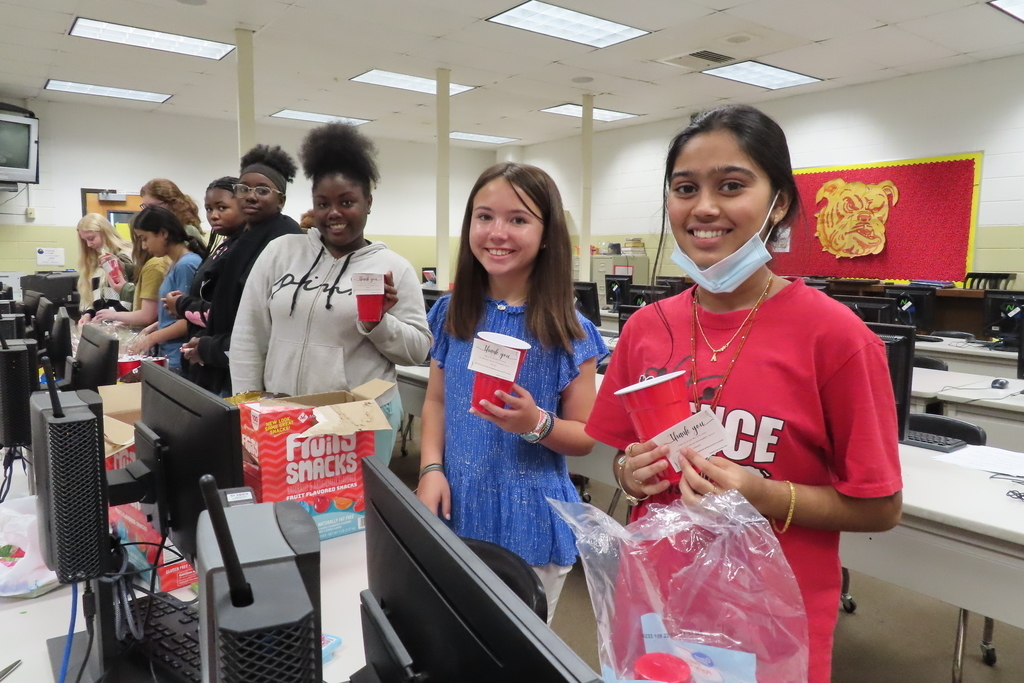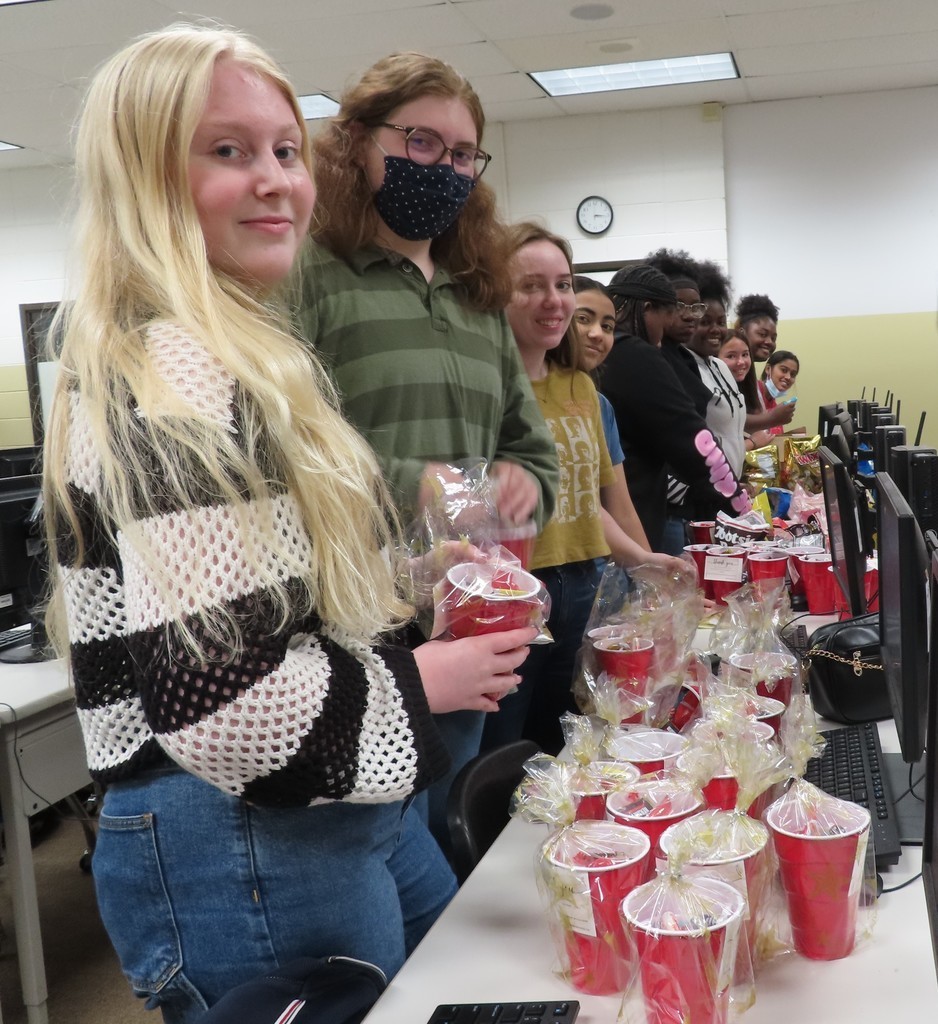 High School Yearbooks are in and can be collected from Ms. Strausser in room 216N at SA. We also have extras and they are on sale for $65.
**Attention Students** All Thomasville High School Books & Chromebooks are due back by May 13th!!!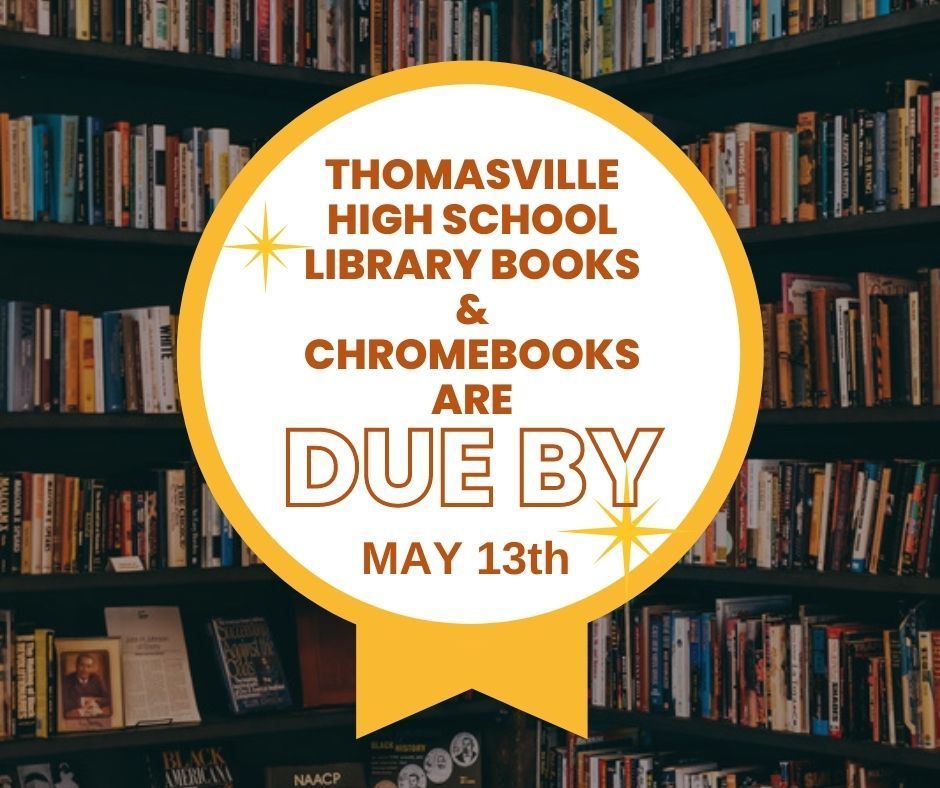 Upcoming Seniors Mark Your Calendar: June 16 & June 17 Formal Senior Picture Day 2022-2023 THS Gym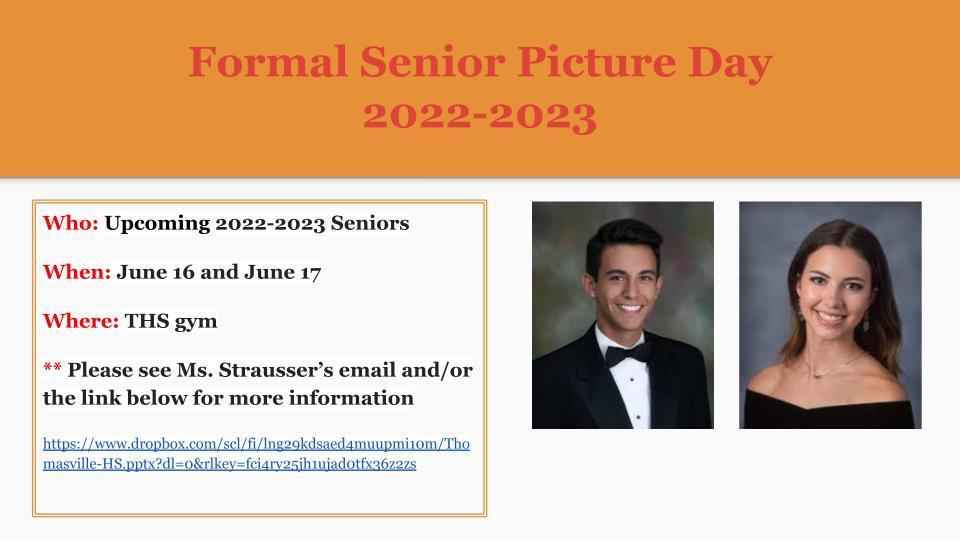 AP Students and Parents, Dear Parents and Students, AP Testing will begin Monday, May 2nd. We are excited to give so many exams to our students for the potential for them to earn college credit. We will meet with students during their advisement on Friday, April 29th, to explain the procedures. Students will be given parking information at the meeting so please remind them to park in the correct location. The exams will be at the Thomasville City Board of Education office on the 2nd Floor. We will provide transportation for the students from the board office to their schools. They need to sign up for this transportation at Friday's meeting. This link will take you to College Board's testing schedule.
https://apcentral.collegeboard.org/exam-administration-ordering-scores/exam-dates
We have relied on parent donations for snacks in the past, and we would appreciate it if you brought snacks to SA so our students can eat during the allotted break time. The sign-up sheet for that is here. Thank you so much, parents!
https://www.signupgenius.com/go/10c0e4eaea72ba1f4ce9-fuel
Thomasville High School and Scholars and Academy have a rich tradition of academic excellence in large part because of our AP Program. We are proud of our students and teachers for their hard work this semester. Thank you, THS/SA Admin
Free Physicals for all girls this Wednesday (April 27th) in the THS gym. Anyone trying out for cheerleading needs to be there. **You will need a physical form filled out by your parent or Guardian BEFORE you get your Physical. If you need a Physical form you can pick one up from Ms. Pilcher at THS or Mrs. Elaina Johnson at Scholars.
NHS is doing a community-wide shoe drive, new or gently used shoes. Bring your shoes to the Rose Parade Friday, April 22. The NHS will also be placing boxes in the front office at THS & SA for shoes to be dropped off.