There is still time to join the track team! #BulldogPride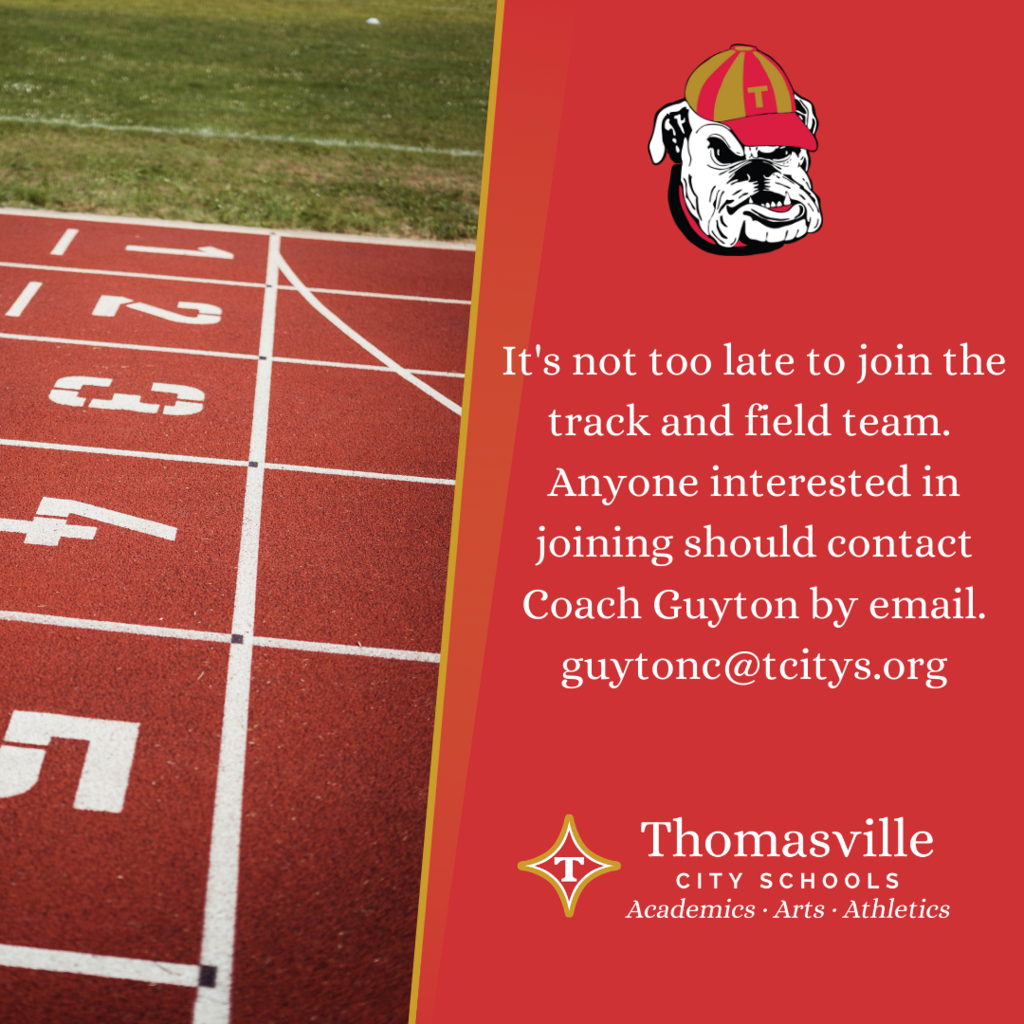 Due to circumstances beyond our control, today's swim meet has been cancelled. Also only the boys basketball team will be in action this weekend. Tonight at Berrien(6PM) and at home tomorrow vs. Fitzgerald(6PM). #BulldogPride
Just a friendly reminder that all senior yearbook ad pictures and scripts are due by the end of January. Please email Jamie Richardson at
richardsonj@tcitys.org
for more information or to submit pictures/scripts.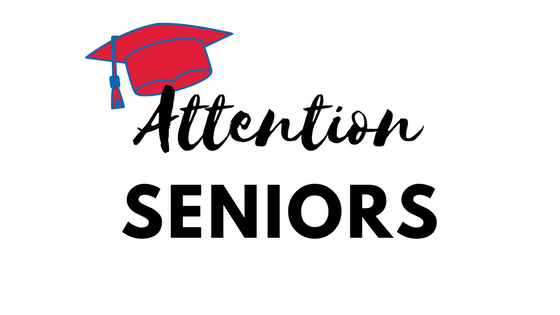 Thomasville High, students, in Mrs. McDonald's Conceptual Physics class, used blocks to model controlled and uncontrolled chain reactions as it relates to nuclear reactions.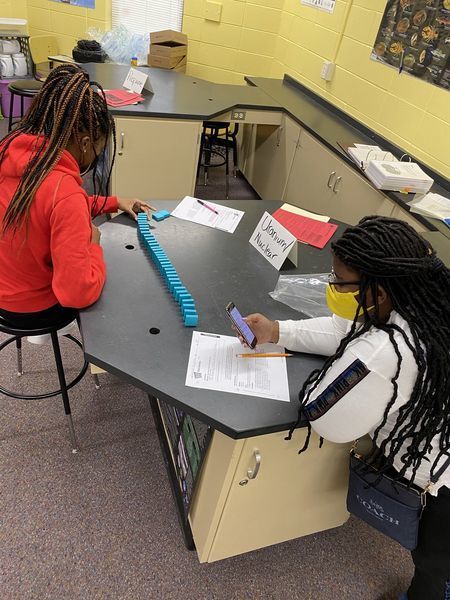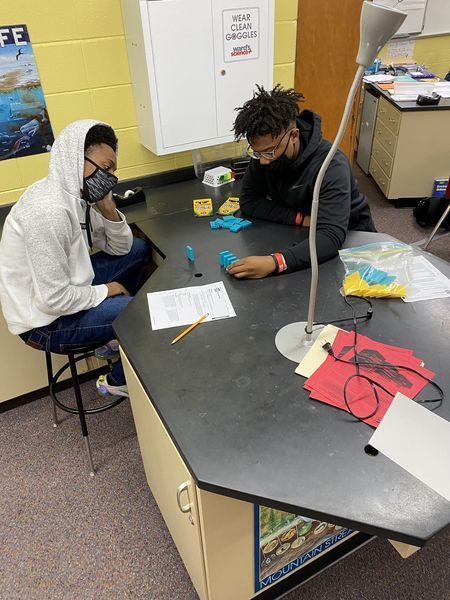 REMINDER - Below is the link to register for the ACT test taking place in March. This form must be filled out for each student taking the test. Please remember this is only one step of a two part registration process. The registration money is due by Friday, January 15 in order for a test to be ordered for your student. If you have any questions, or are unable to access the form, please call the THS office at 229-225-2634.
https://docs.google.com/forms/d/1gVp0DBJ65gCBMF3zYmsjEWqWhVb2y_zE2LyoNYCWn8I/edit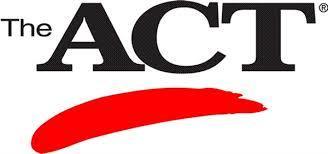 Soccer Tryouts!️⚽️ #BulldogPride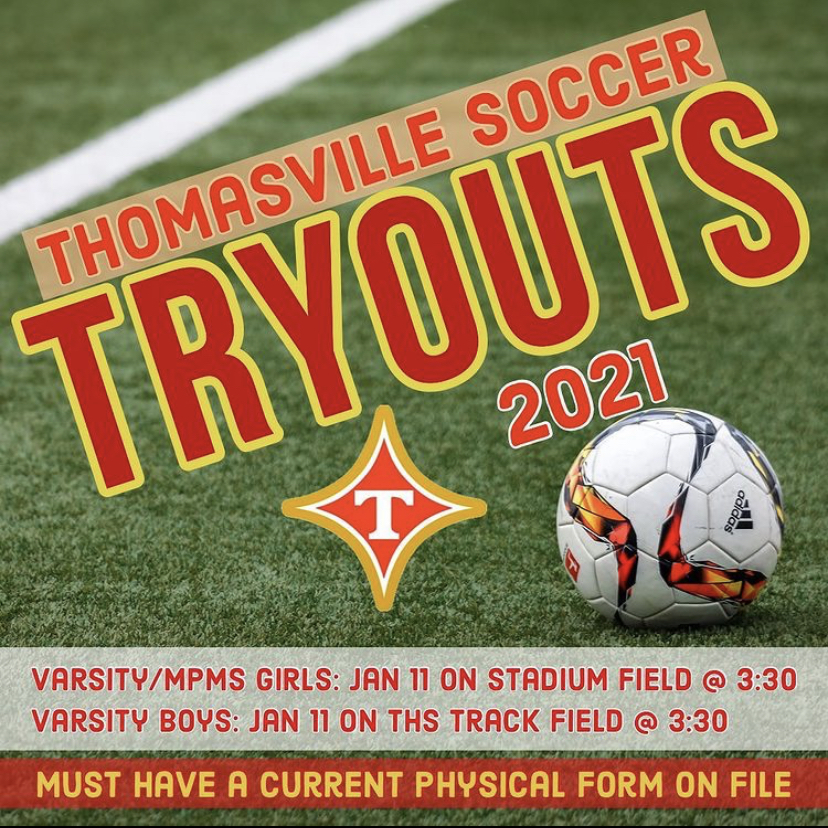 In Mrs. McDonald's Environmental Science class, students played a game to model the ecological succession of a community represented by four different plant types. Extraneous forces acted on some or all of the individuals to cause some to be more successful and others less so.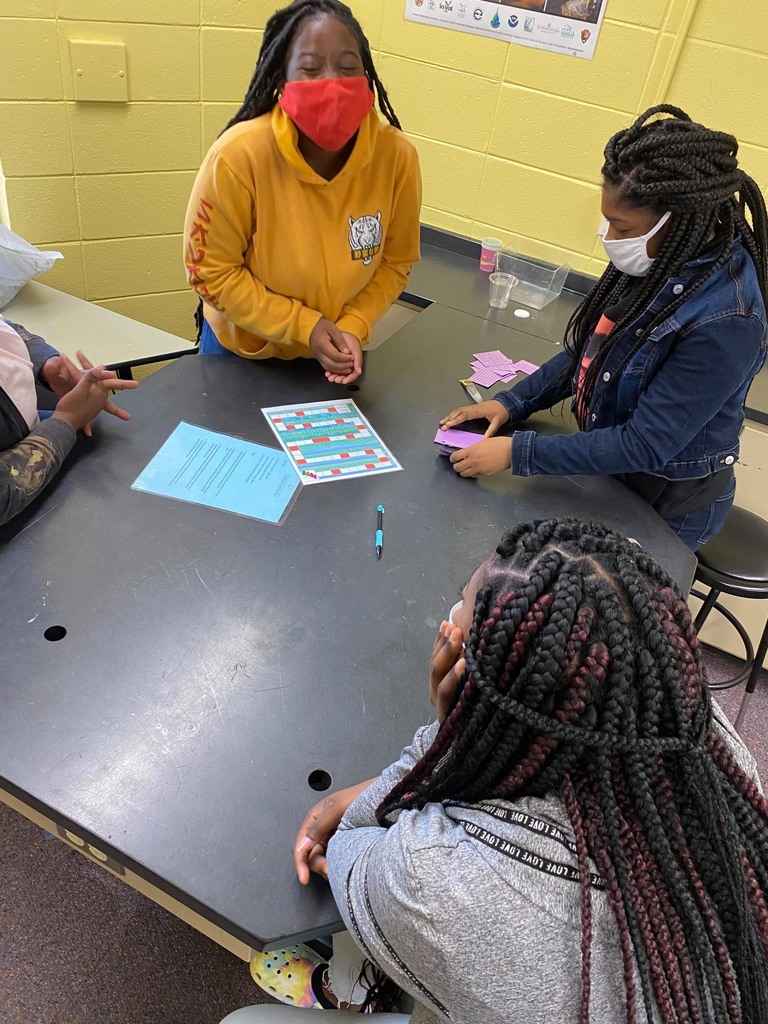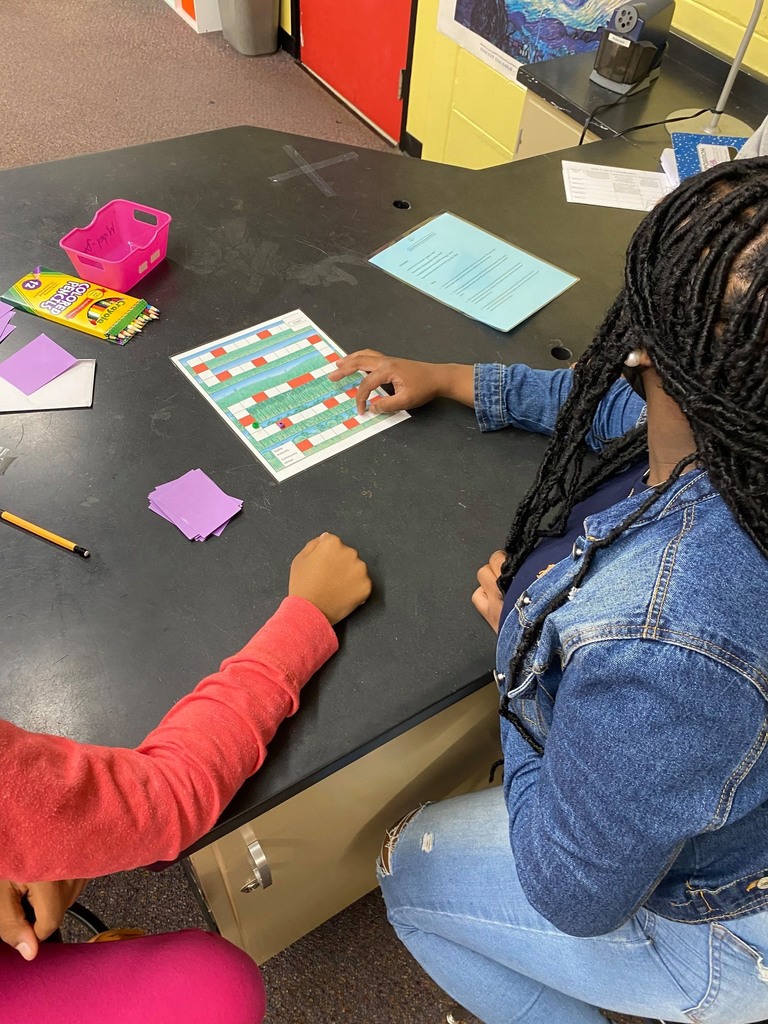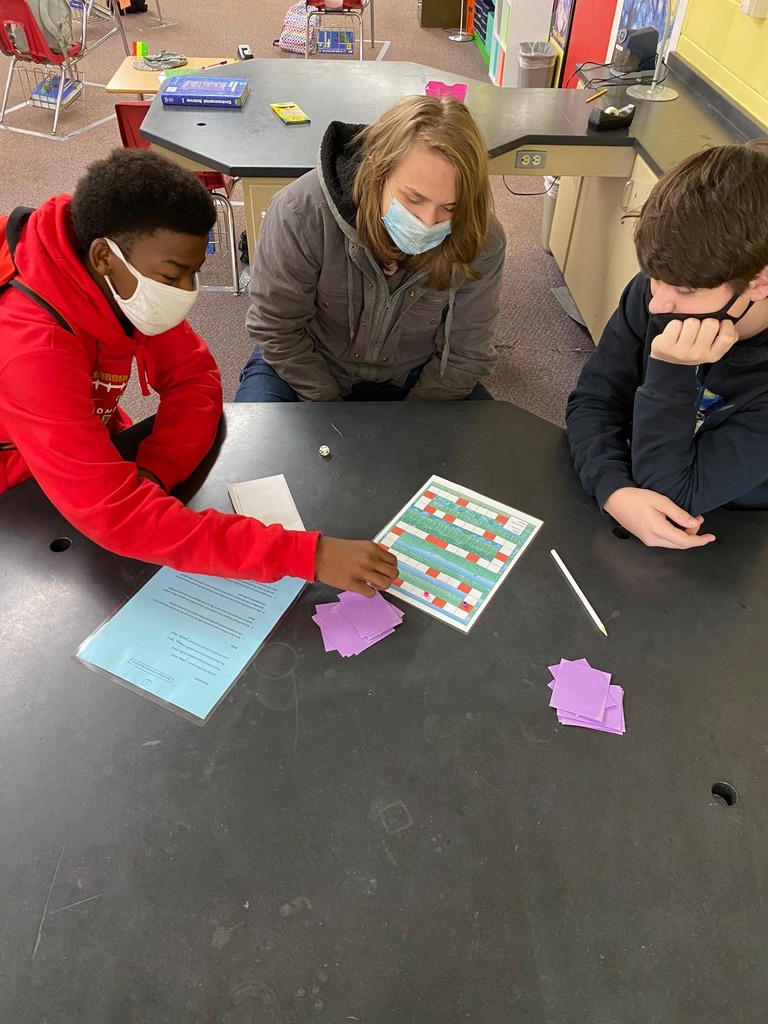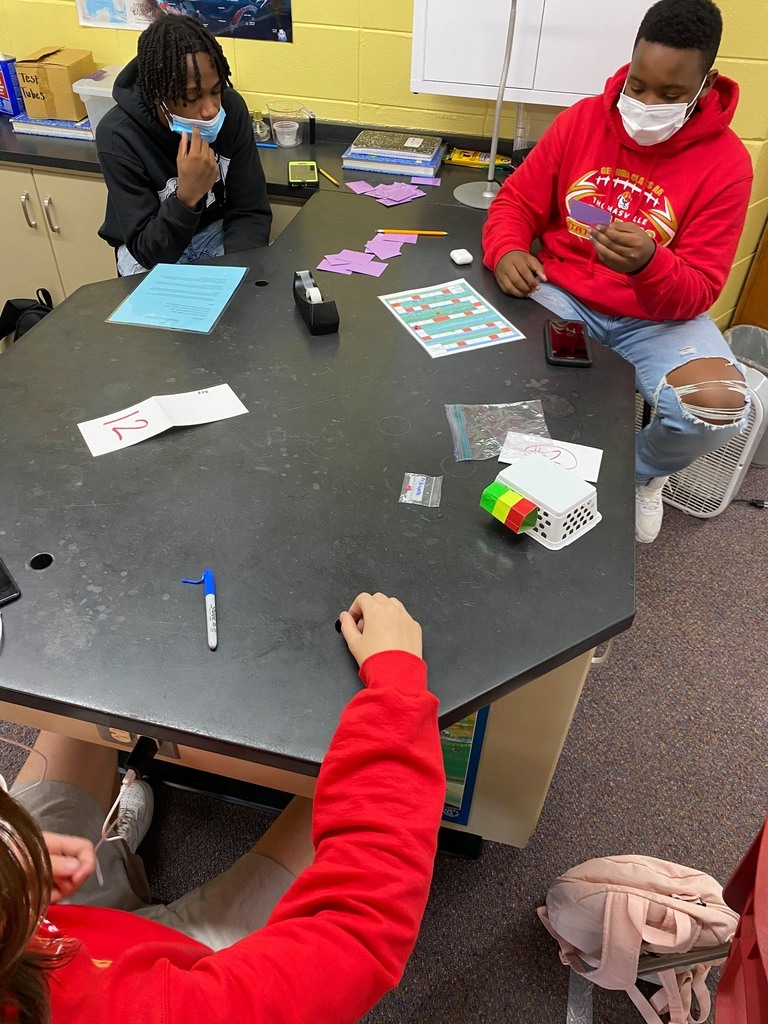 Congratulations to Ricardo Johnson for signing his National Letter of Intent this morning to continue his education and football career at Gardner Webb University! #BulldogPride #OnceABulldogAlwaysABulldog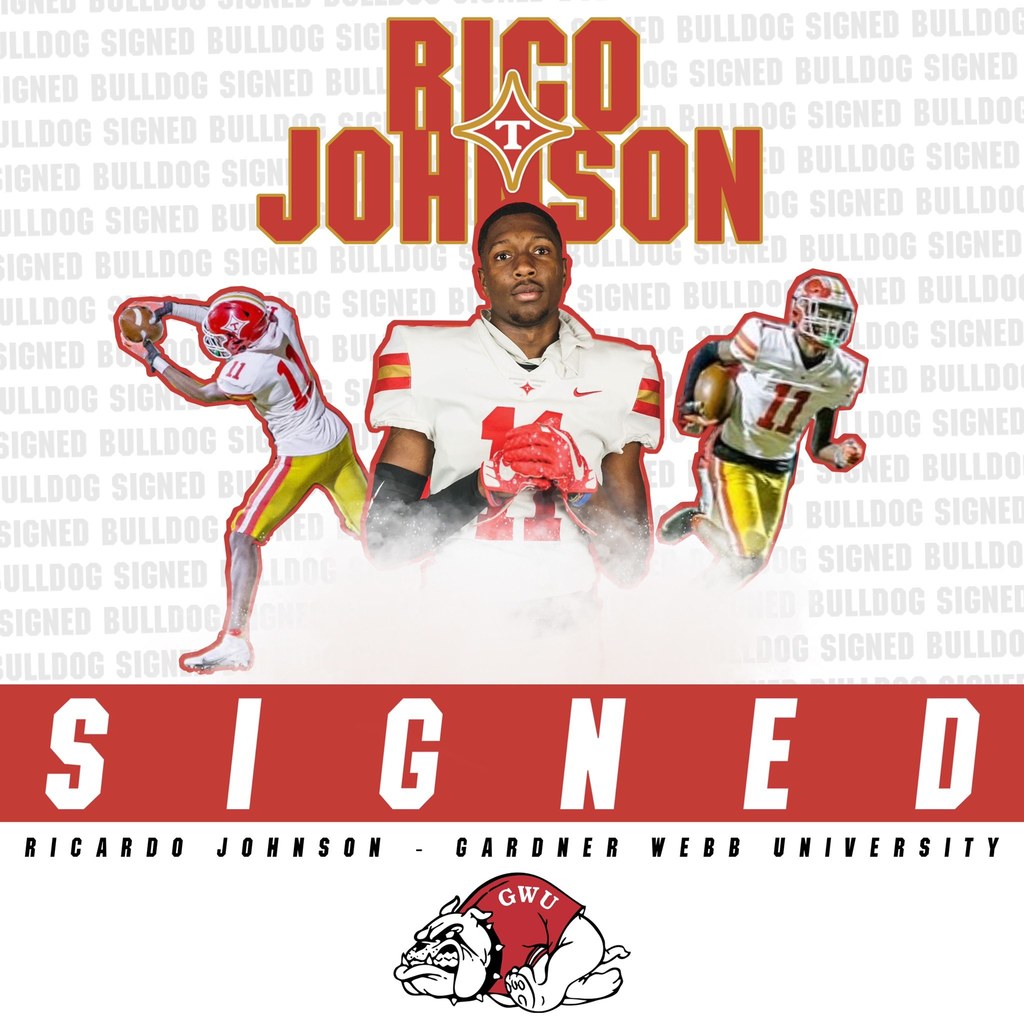 At Thomasville High, students in Mrs. McDonald's Environmental Science class, are studying the Greenhouse Effect.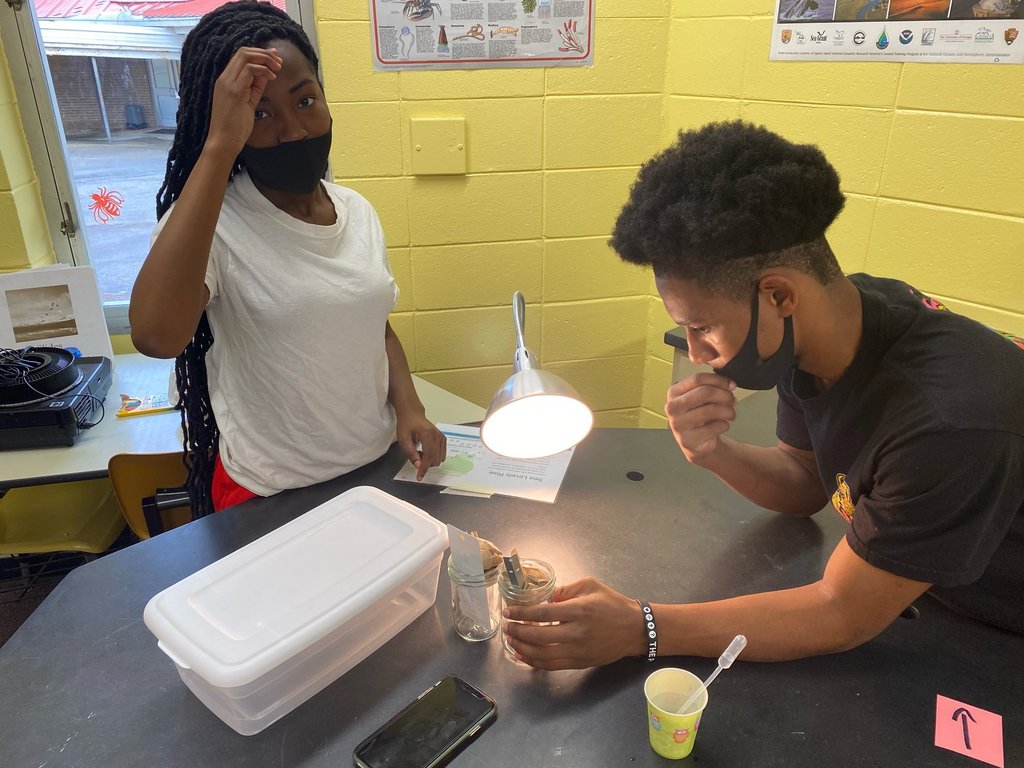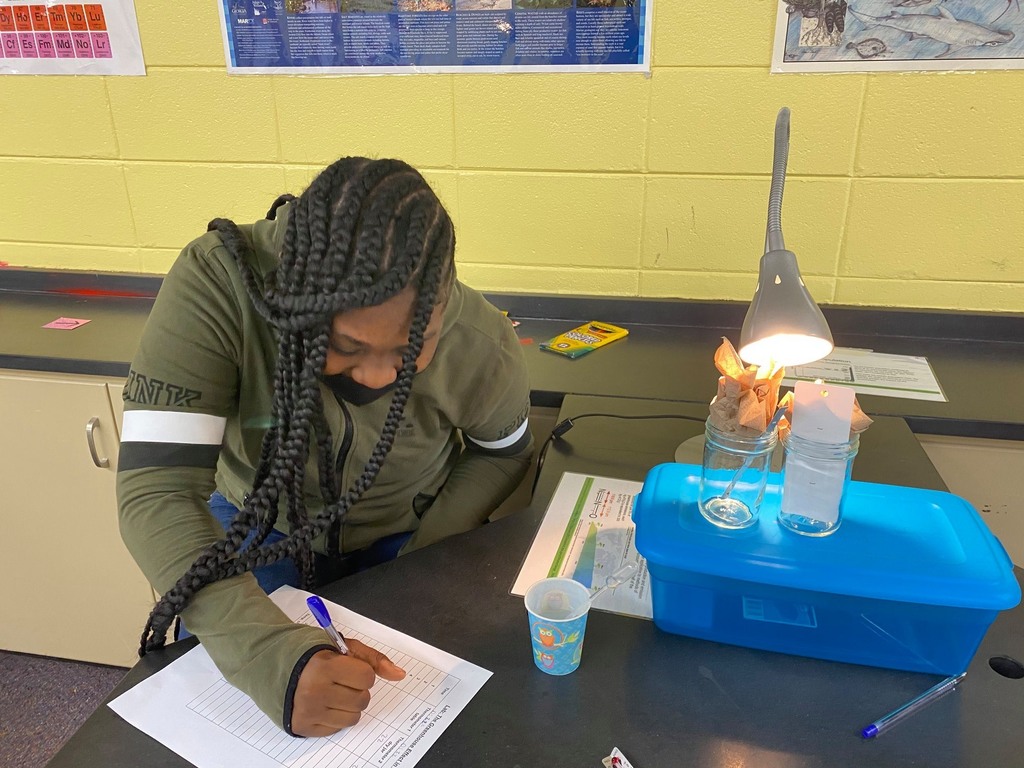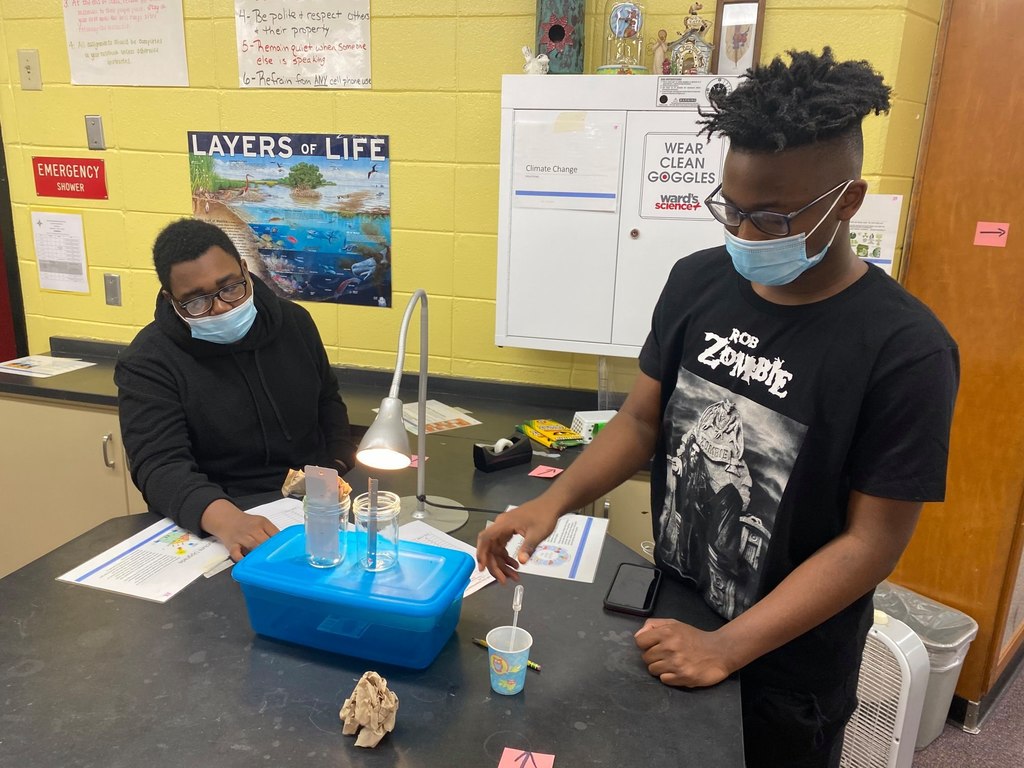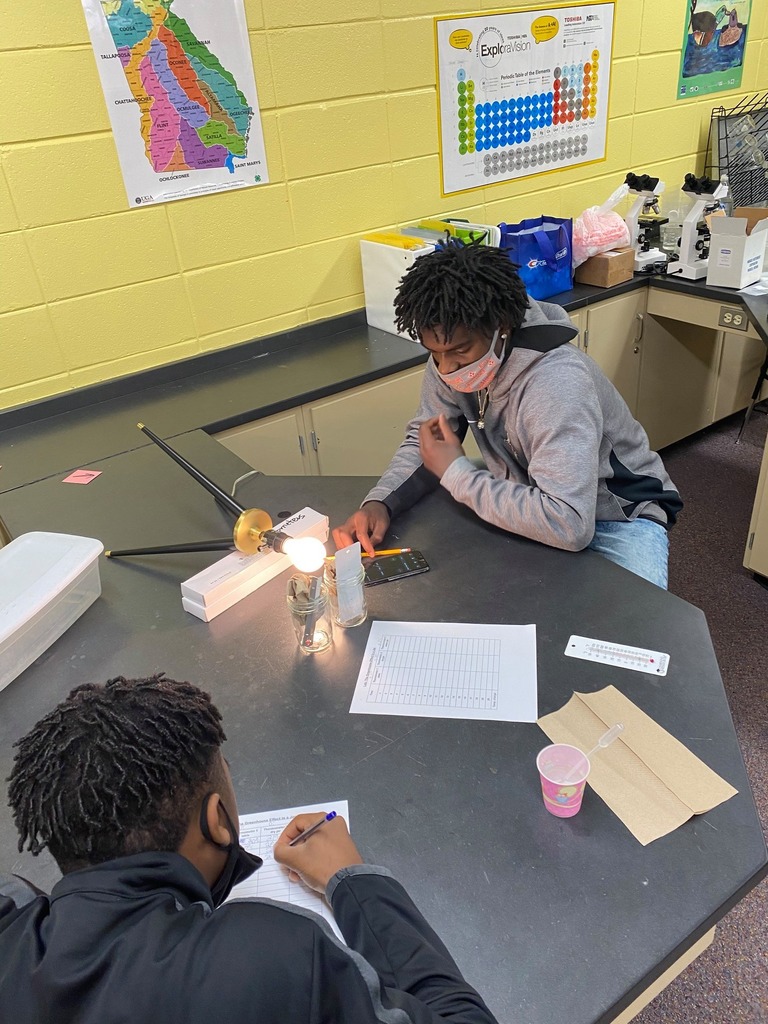 Thomasville City Schools would like to to announce that ALL students can receive free meals (breakfast and lunch) at school through the end of the school year! The USDA has issued waivers related to COVID-19 to allow schools to provide free meals to ALL students through the end of the 20-21 school year (May 28, 2021). No application needed. Our schools offer delicious, nutritious, and safe meals. #EatBetterLearnBetterLiveBetter #KeepGAFed
Thomasville High School and Scholars Academy students and parents attended an informational session at Thomasville High School on December 7, 2020 entitled "Road to College" with guest speaker Angie Wilson from the Georgia Student Finance Commission. Information about career research, choosing a college, HOPE, Scholarship programs, GPA calculation, and financial aid opportunities were discussed. A follow-up session on FAFSA will be January 11, 2021 at 5:30 PM at Thomasville High School.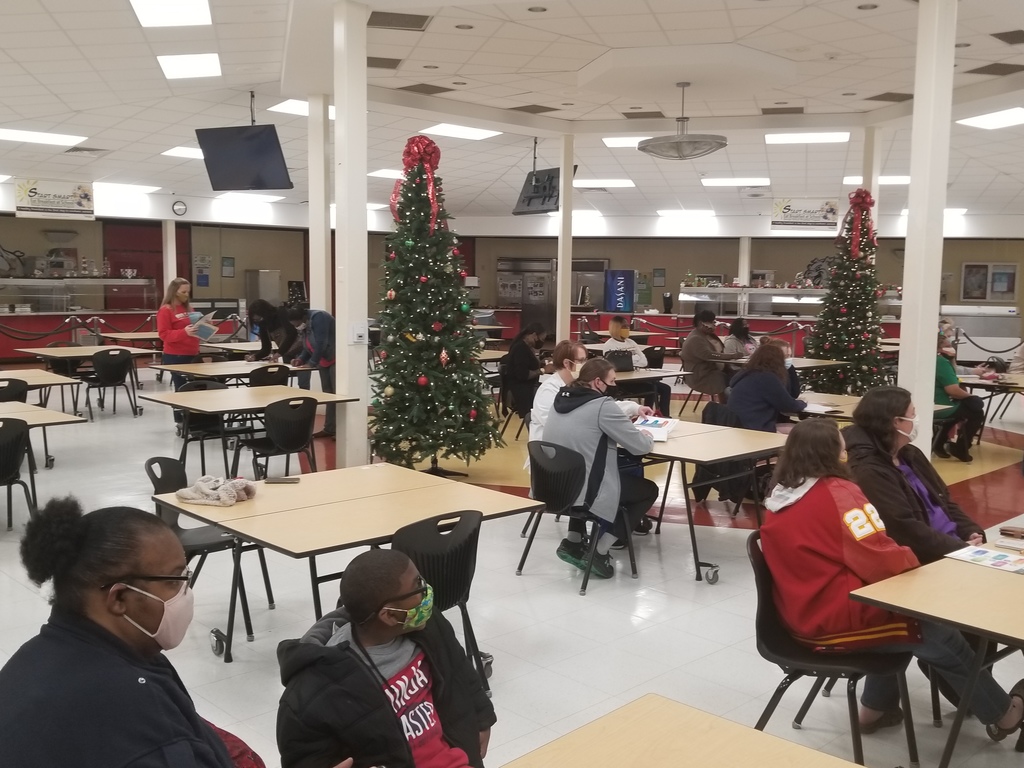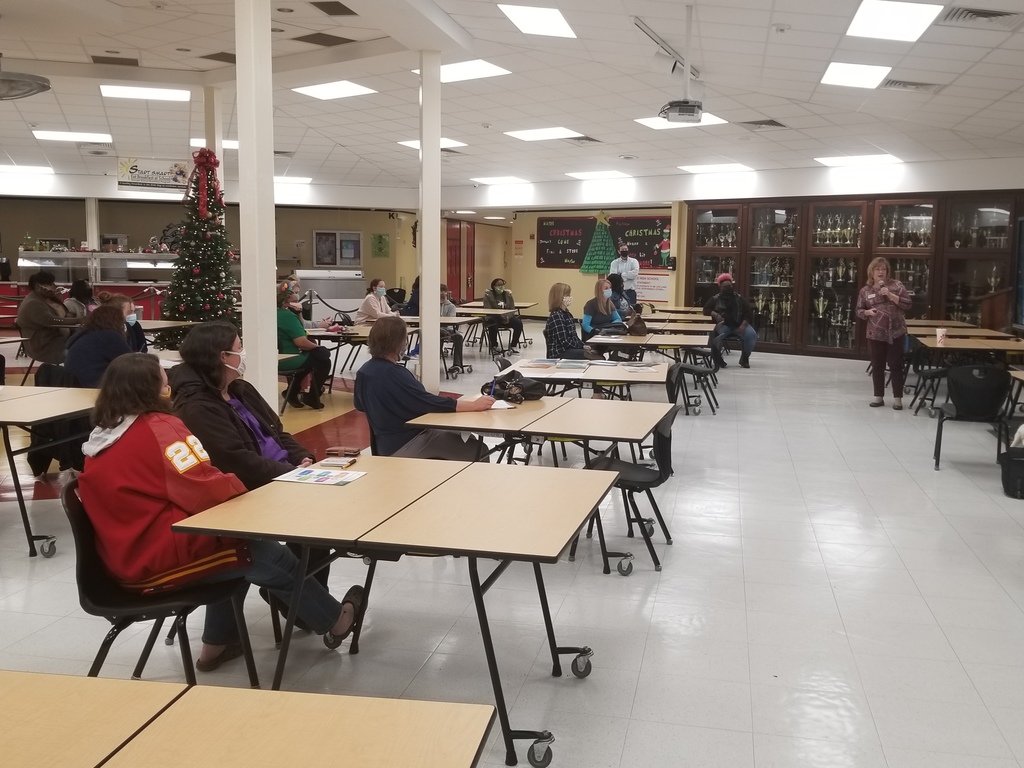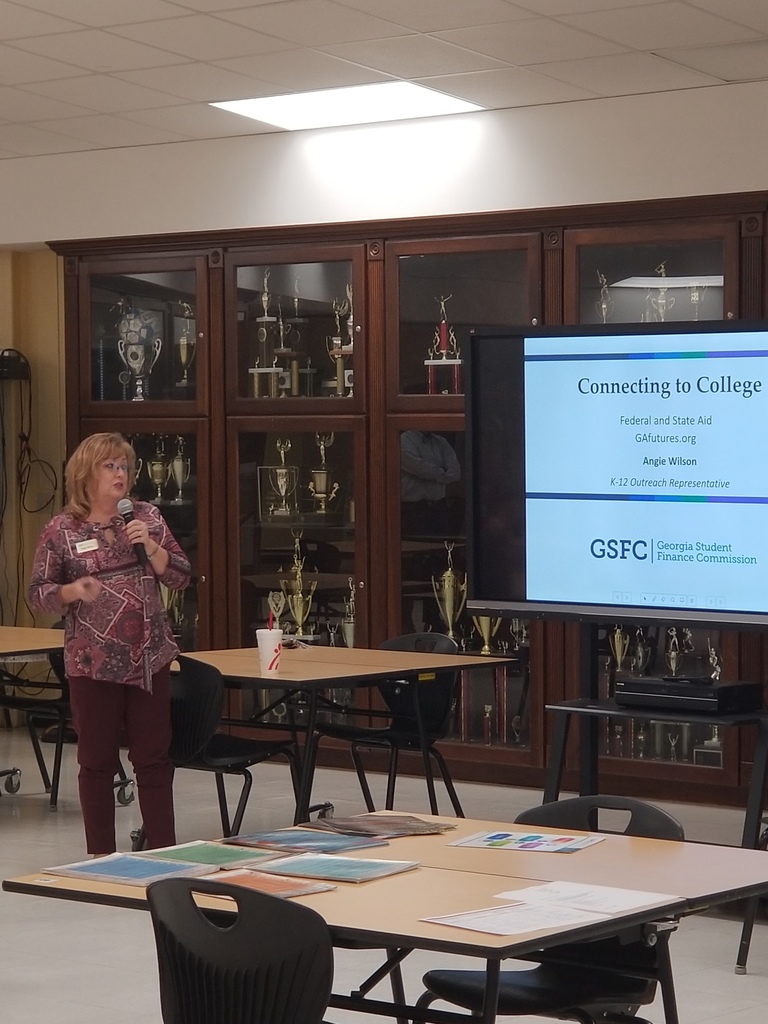 Tickets for Tonight's Game are on sale RIGHT NOW until 12:00 PM at the THS Dog Pen for $10.

IT'S GAME DAY, BULLDOG NATION!! ⏰ Kickoff at 7:30 PM 📍 5911 Oak St, Eastman, GA 31023 🏟 Memorial Stadium 📻 WPAX 1240 AM/103.7 FM #WIT #BulldogPride #WeAreThomasville #GHSARound2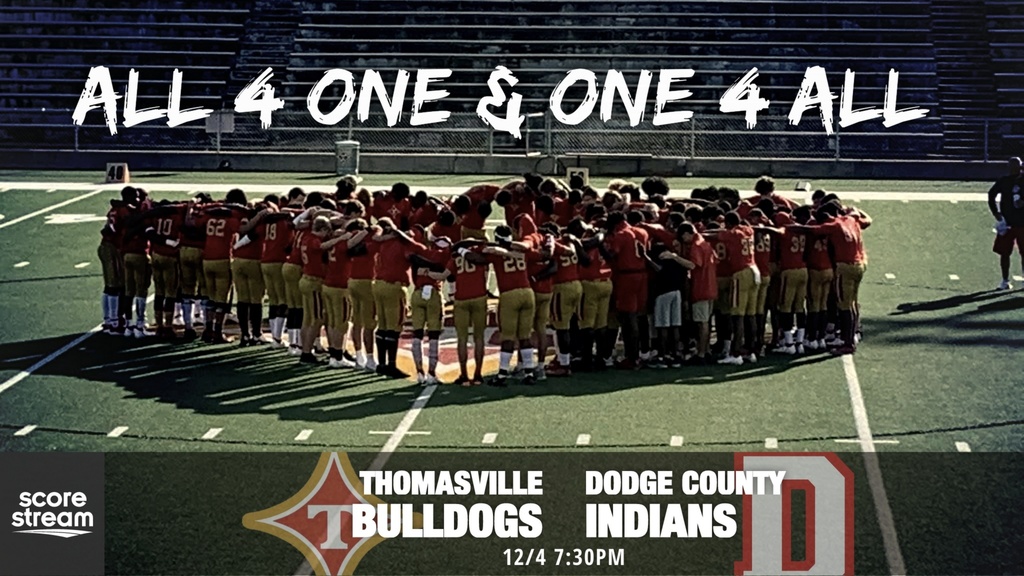 On December 7th Thomasville High School is hosting Road to College Night. Angie Wilson will be the guest speaker for the event. During the Road to College Night Angie Wilson goes over 9th-12th grade checkoff list for gearing up for college, FAFSA, scholarships, HOPE and career information. The event will be starting at 5:30 PM in the Thomasville High School Cafeteria. We do ask that you please wear a mask.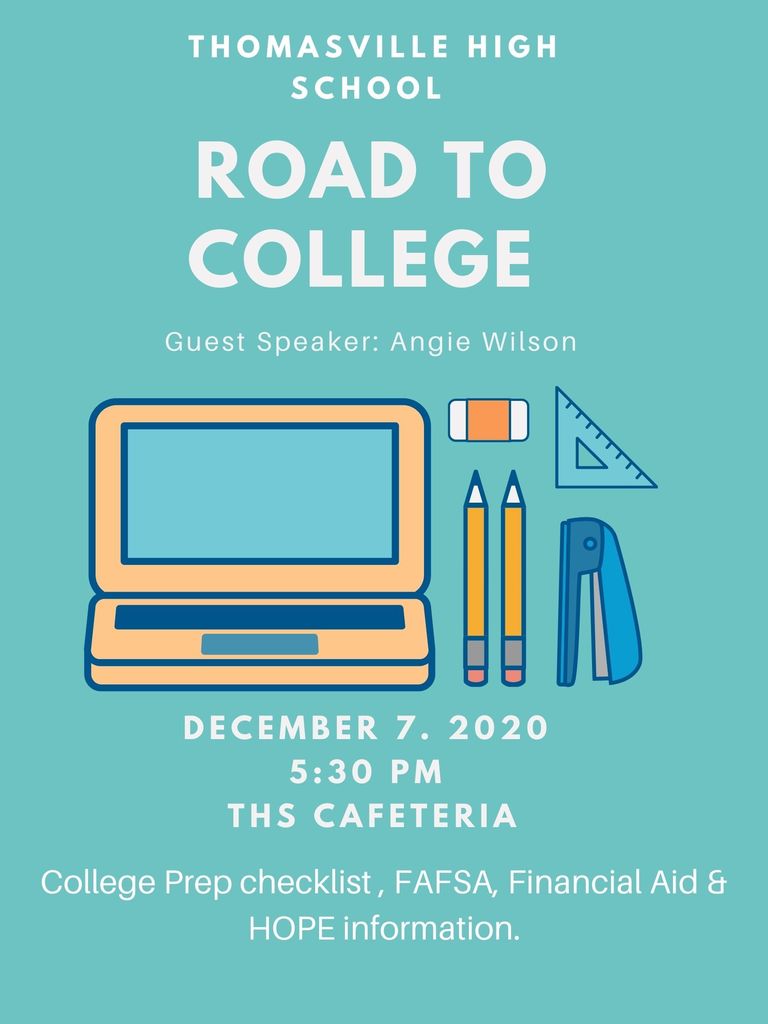 Game and Ticket Information for Friday's 2nd Round Playoff Game at Dodge County. #WIT #BulldogPride #WeAreThomasville #GHSARound2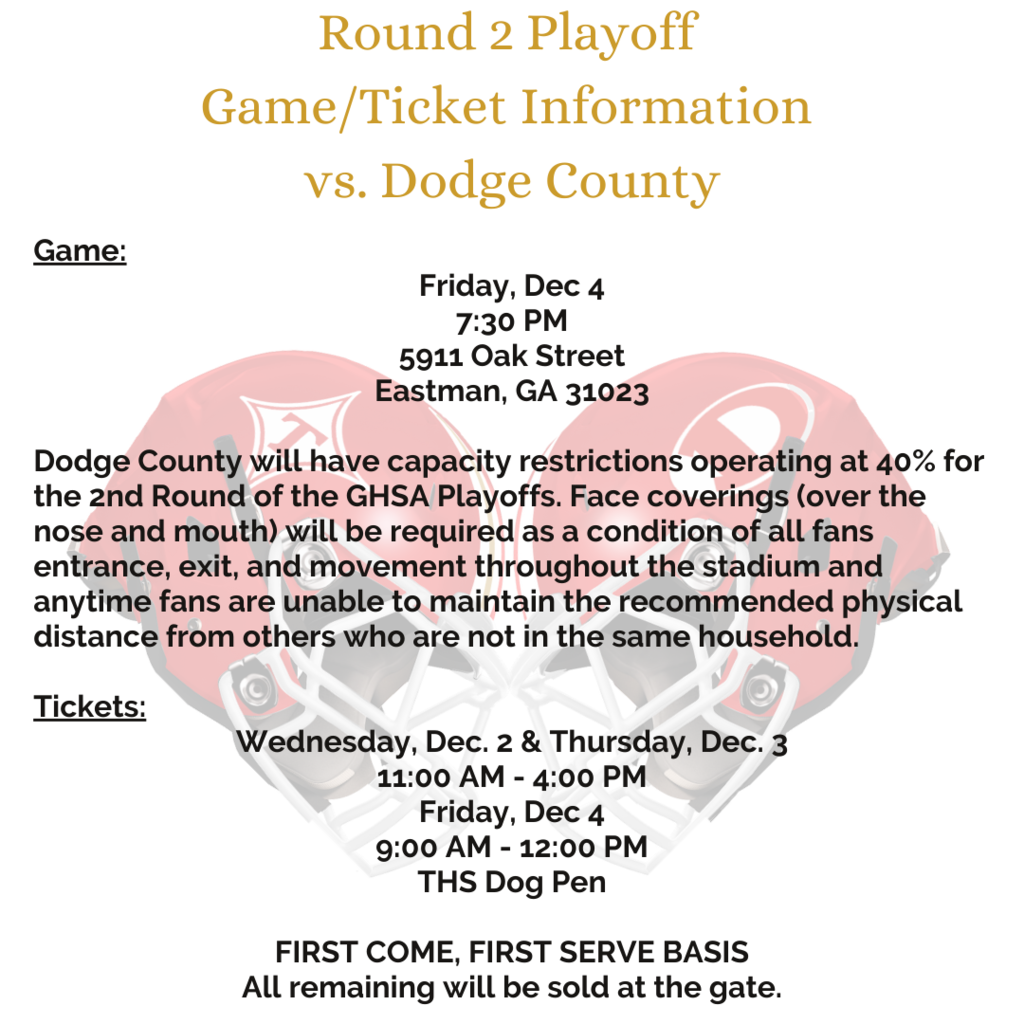 Dillon Brown was awarded the Rotary Club Technolgy Student of the Month for THS on November 19, 2020, at the Plaza luncheon. He was nominated by, Mrs. Kathryn Prothro, for the great work Dillon does in and outside the classroom in the Early Childhood Education field. Dillon has been in Early Childhood Education for 3 years and wants to pursue a degree that will allow him to continue working with young children in the future. Dillon has done amazing work volunteering at the Boys and Girls Club, is a mentor/tutor to Mrs. Prothro's 1st-grade son, is a varsity basketball player all while having good academic standing in all of his classes.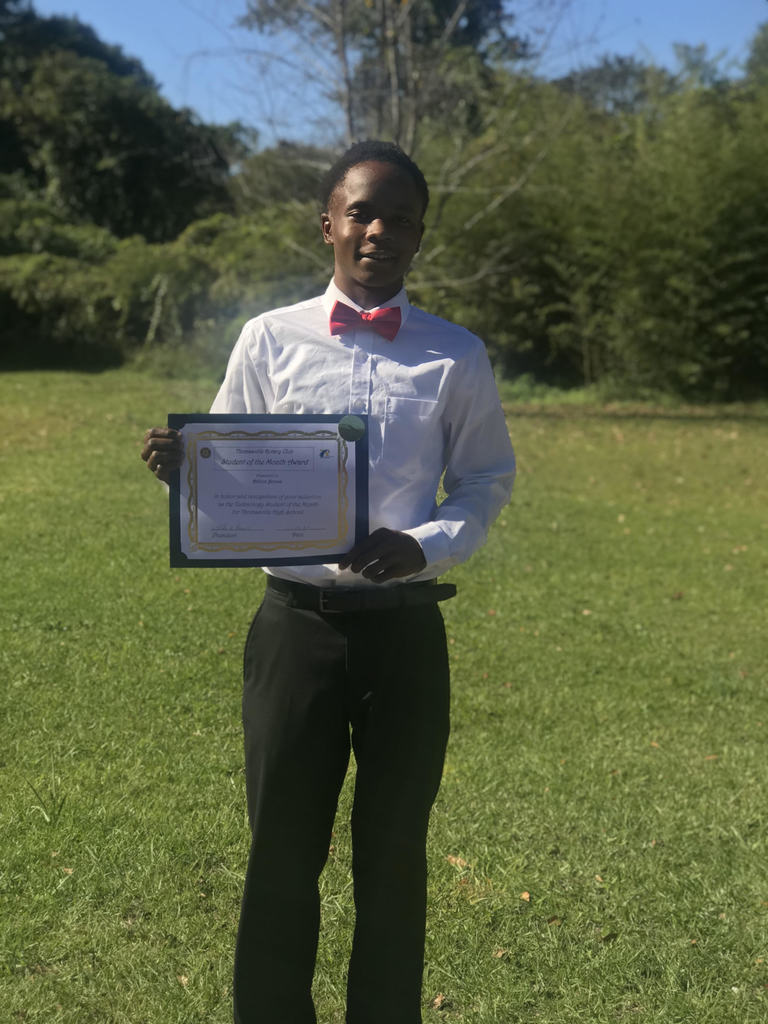 It may be Saturday, but Get Up Bulldog Nation...IT'S GAME DAY!! #besT #BulldogPride #WeAreThomasville #PlayoffsWeek1 ⏰Kickoff at 1:00 PM 📍Thomasville, GA 🏟The Vet 📻WPAX 1240 AM/103.7 FM 🖥NFHS Network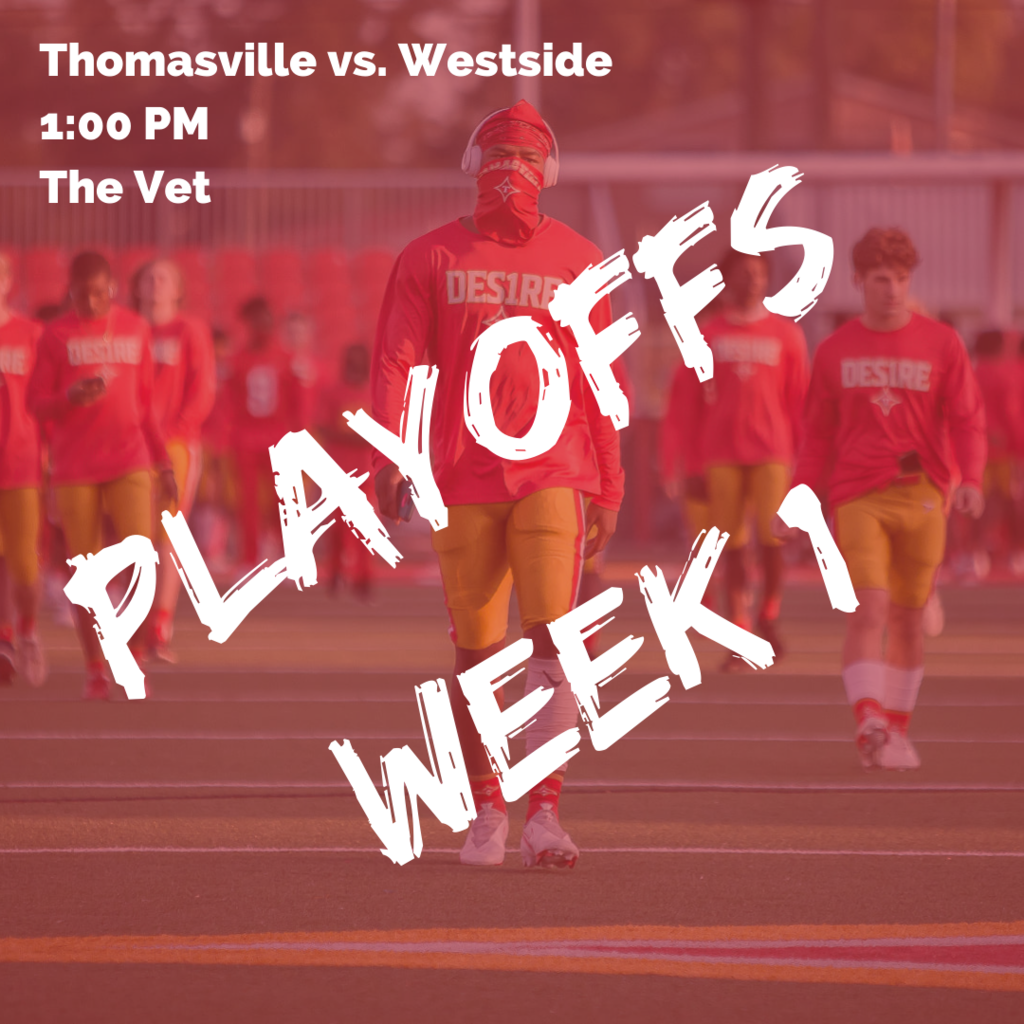 Bulldog Nation, the 1st Round Playoff Football Game vs Westside Augusta will now be played on SATURDAY at 1:00 PM! Tickets are currently on sale. Please remember The Vet will be operating at limited capacity. #best #BuldogPride #WeAreThomasville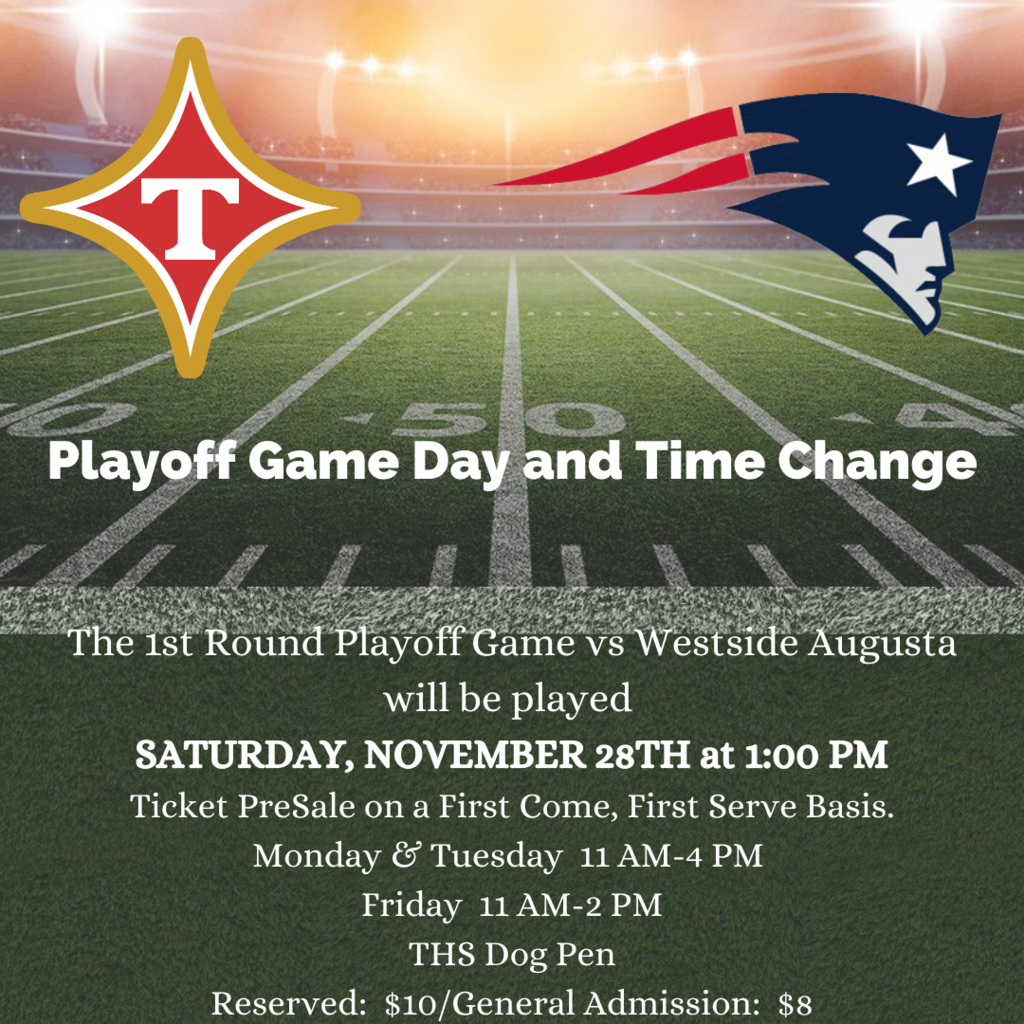 Thomasville High School Football playoff tickets will go on sale, on a FIRST COME, FIRST SERVE BASIS for their first-round playoff game against Westside Augusta beginning Monday, November 23rd and continuing on Tuesday, November 24th. Tickets will be on sale at the THS Dog Pen between 11:00 am and 4:00 pm each day. Reserved Tickets will cost $10.00 per ticket. The reserved ticket section will be located on the home side of Veterans Memorial Stadium. If an individual does not have a reserved ticket, they will not be allowed to sit on the home side. General Admission tickets will cost $8.00 per ticket. Fans who purchase general admission tickets will sit on the visitor side of Veterans Memorial Stadium. Please Note: All remaining tickets will be sold at the gate on a first-come, first-served basis. Veterans Memorial Stadium will operate at a reduced capacity for the first round of the GHSA Playoffs. Face coverings (over the nose and mouth) shall be required as a condition of all guest entrance, exit, and movement throughout the stadium and any time guests are unable to maintain the recommended physical distance from others who are not in the same household.

Tickets for Saturday's Home Basketball Game against Bainbridge will go on sale tomorrow, Friday, November 20 on a First Come, First Serve basis at the THS Dog Pen 11 AM-4 PM. General Admission: $8/Students: $5.