Students in Mr. Peterson and Mrs. McDonald's AP Environmental Science classes were able to make connections with what they learned in the classroom by witnessing first-hand how our community's wastewater gets treated. They also toured the Danimer Scientific (not pictured) facility in Bainbridge to learn about alternative sources for plastic products.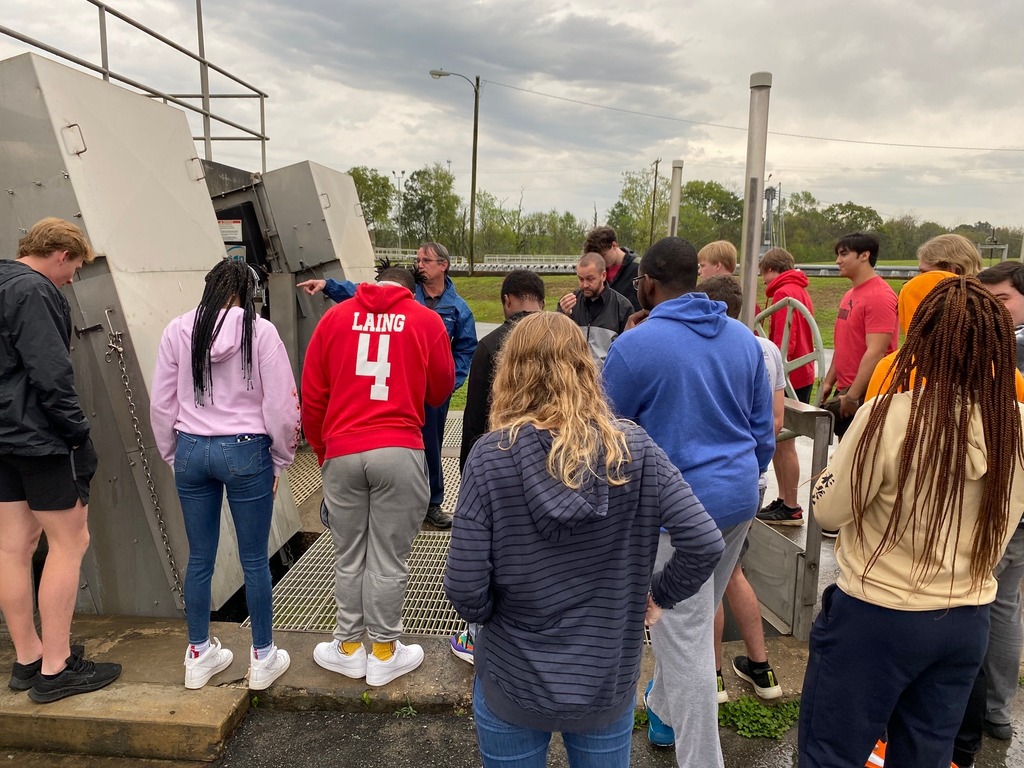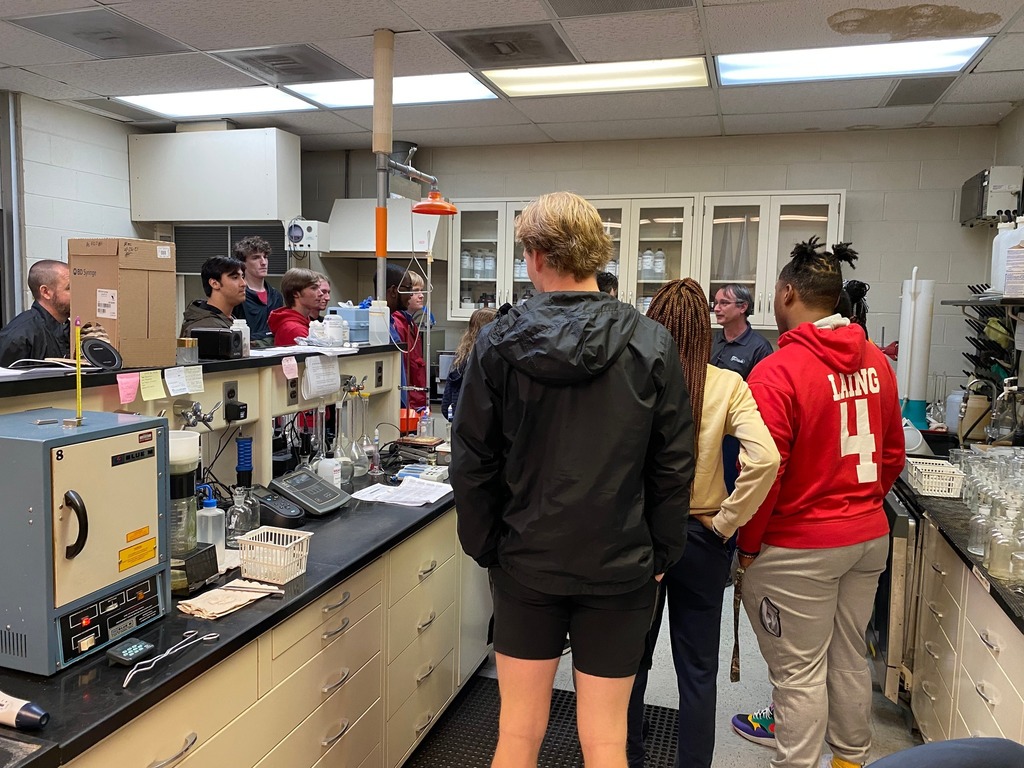 Please join us for our annual FFA Plant Sale April 11-April 15, 8:00 a.m. to 5:00 p.m., at the Diamond T Greenhouse!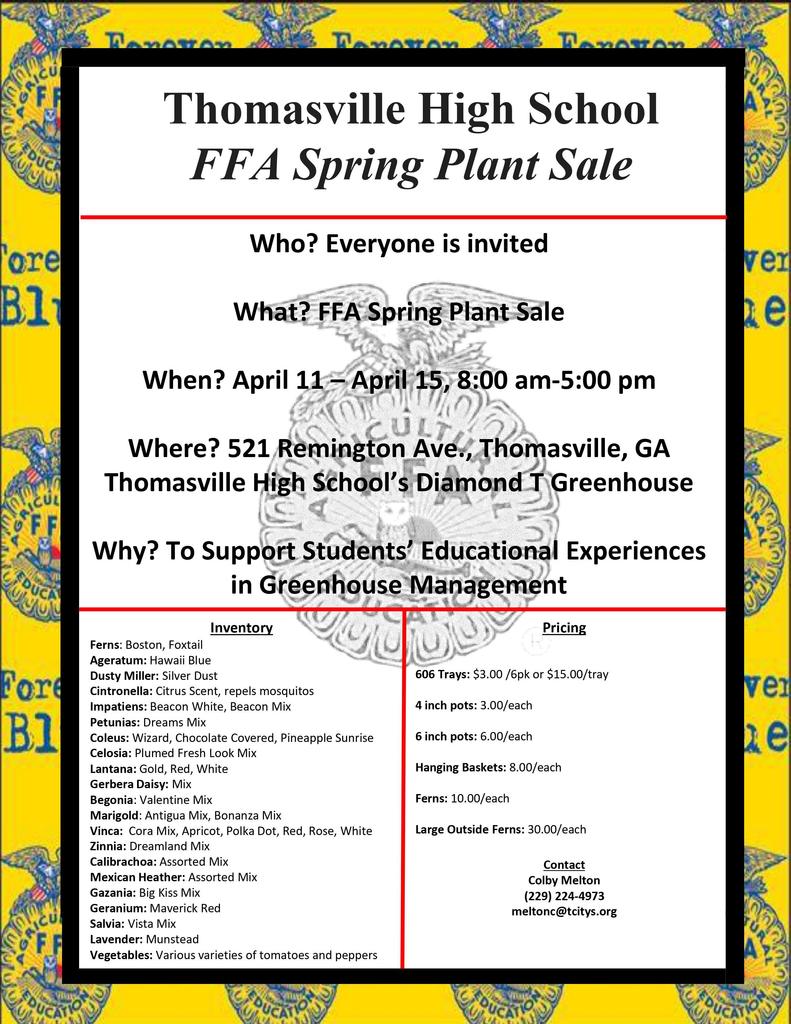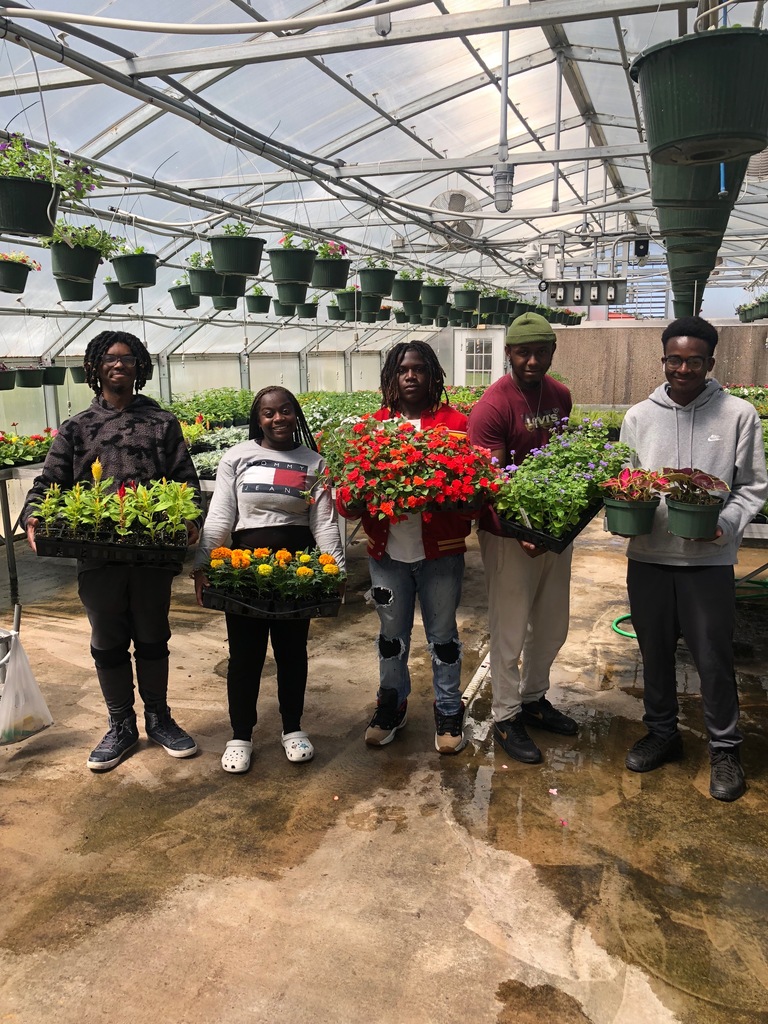 The Thomasville High School Swim team is holding a Swim Camp at the Butler Mason YMCA on Saturday, May 7th.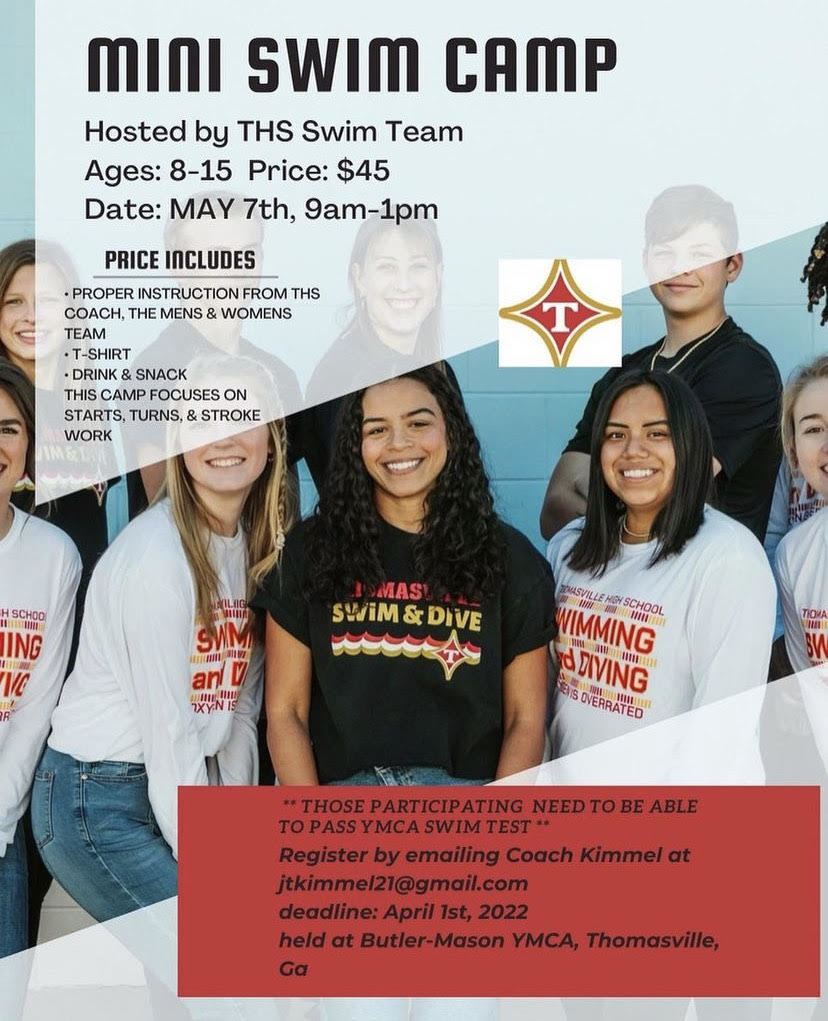 Driver's Ed is running at SRTC in Thomasville again in April. Class will be right after Spring Break - April 11, 12, 13, 14, and 18, 19, 20, 21, from 4:00 to 7:45pm each day. The 6 hours of driving instruction is scheduled individually with the instructor outside of those classroom hours. This Driver's Ed course meets the State of Georgia Joshua's Law requirement. There are scholarships with the State of Georgia to cover the $350 cost of the course. A student MUST apply by March 30. All March applicants receive their decision via email April 1, just in time for class April 11. Apply here -
https://www.gahighwaysafety.org/gdec-resources/
. Interested students please call Lacey Harrison with Southern Regional at 229-227-2579 to register!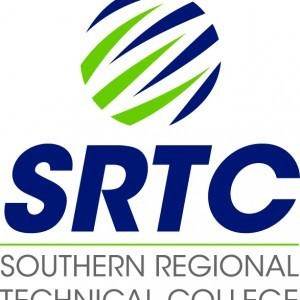 Congratulations to Coach Peterson, Coach Kimmel and the Thomasville High School Boys Soccer team for winning the Region 1-AA Championship last night! With the 8-1 victory over Fitzgerald, the Bulldogs captured the 20th Region Championship in the program's short history. Thomasville has now won 18 of the last 19 Region Championships in Boys Soccer. Way to go guys! -Jeremy Rayburn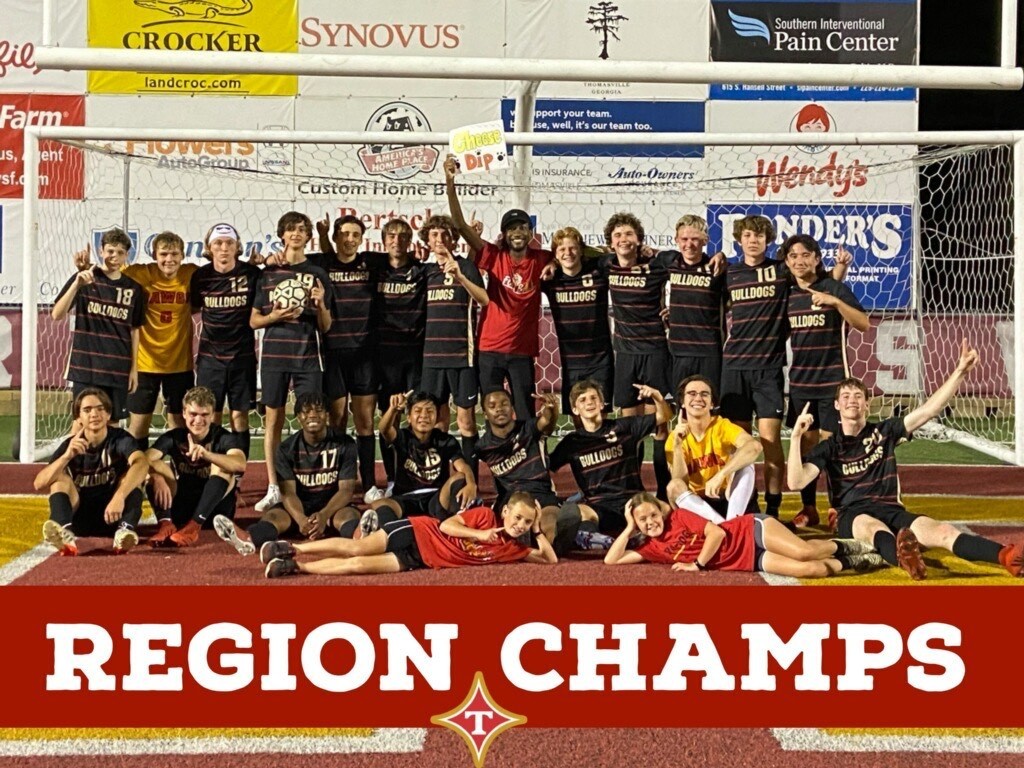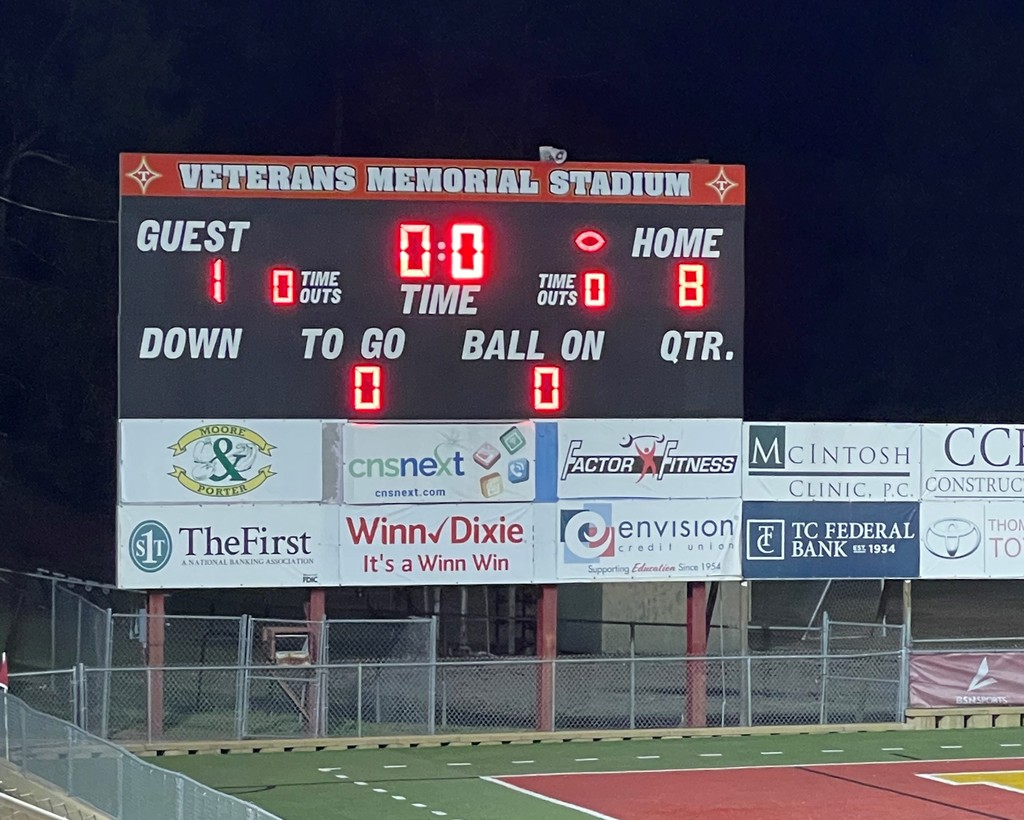 The Lil' Reds braved the storm Saturday morning to attend the Red Hots' mini-camp. Pre-K through 5th Graders learned kick routines, parade choreography and Stand Dances. Our Red Hots were great mentors and worked hard for the fundraiser. Thank you to all who participated!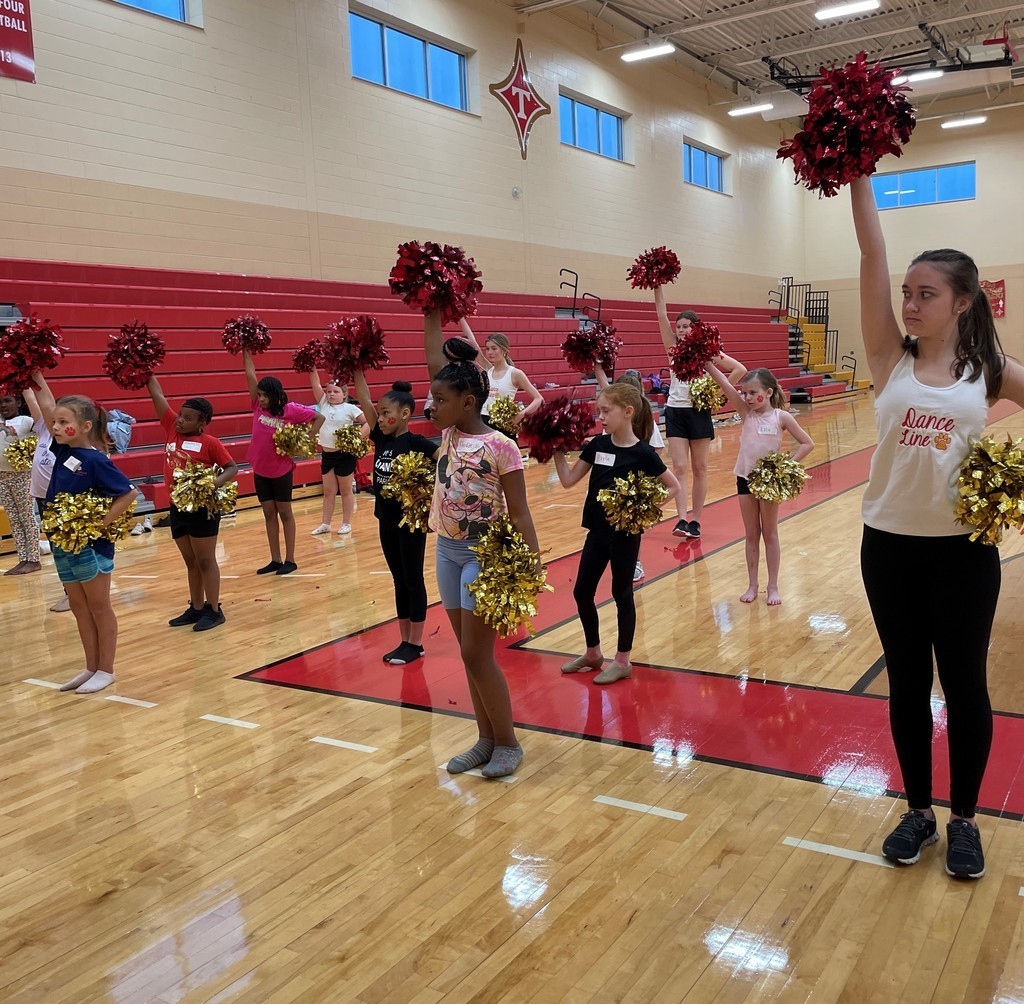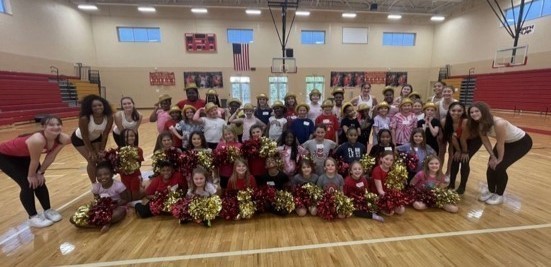 Please join us in congratulating some of our outstanding students for their accomplishments at the HOSA-Future Health Professionals' State Leadership Conference in Atlanta. Juniors Ella Williams, Carter Crocker and Tayler Bertschy placed third in Public Health and will compete at the International Leadership Conference in Nashville, Tennessee in June. Junior Zachary Meeks was elected to be Georgia HOSA's Region 4 Representative; he will be the "voice" for 23 SW Georgia counties. Way to go, HOSA Bulldogs! We're so proud of you all!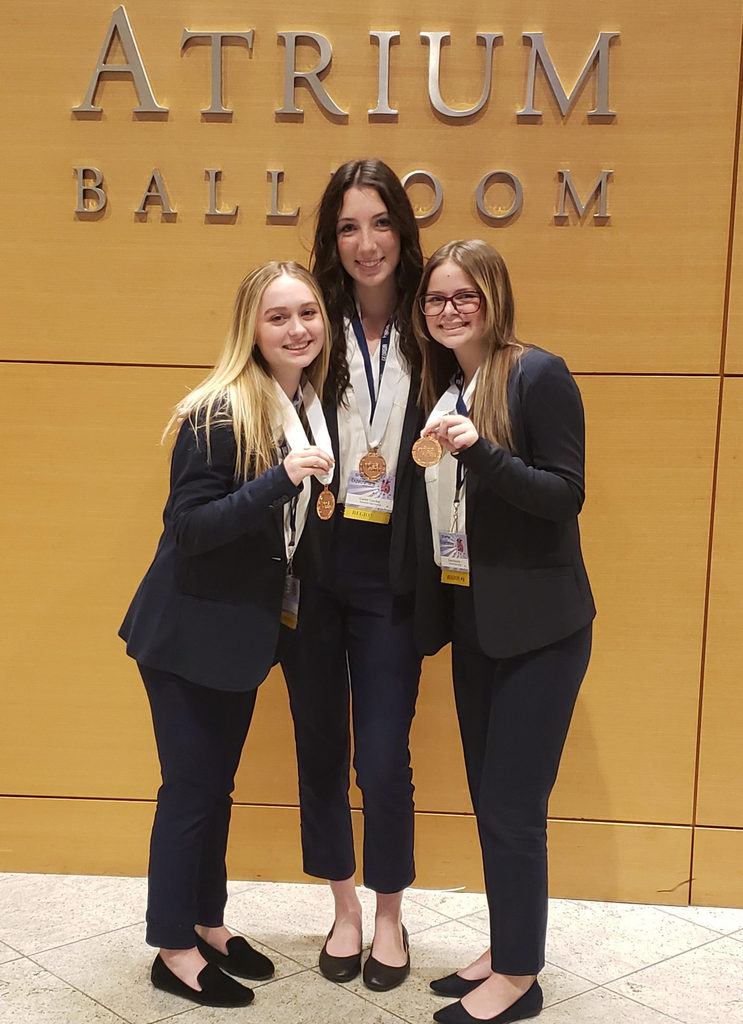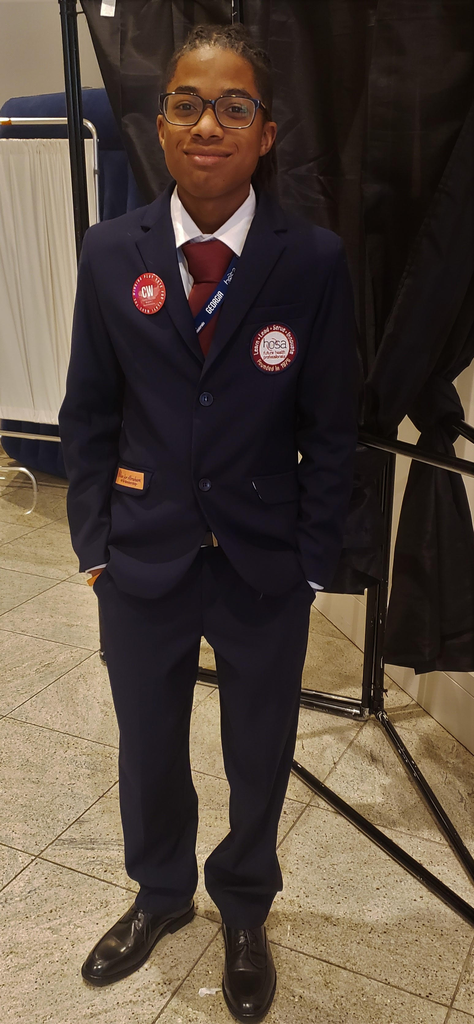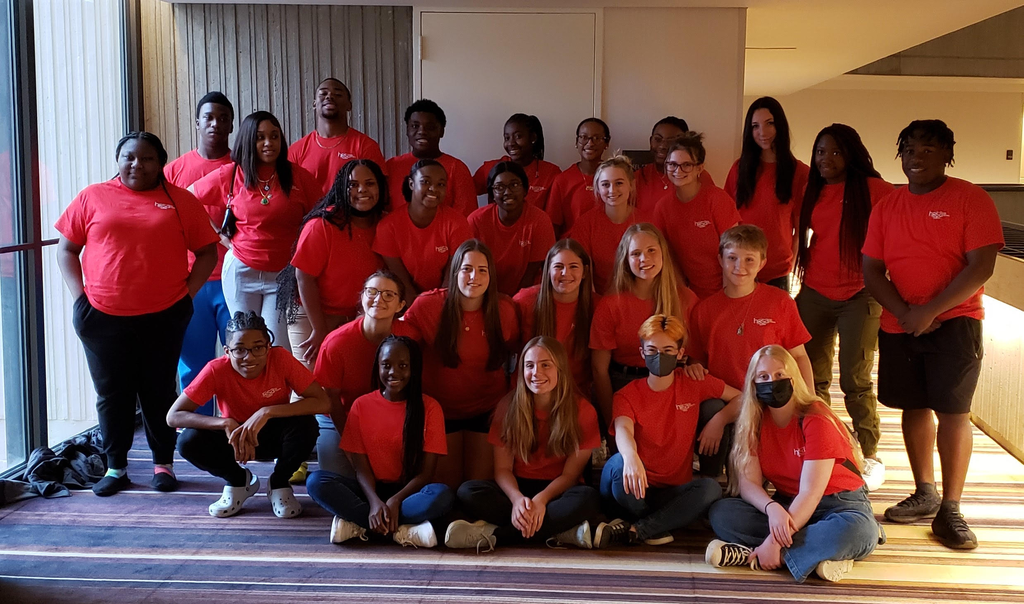 THS AFJROTC Color Guard had the wonderful experience of presenting our nation's colors at the Orlando Magic NBA basketball game this past Friday night! The cadets did an absolutely flawless job, and Thomasville should be extremely proud of how they represented our town!!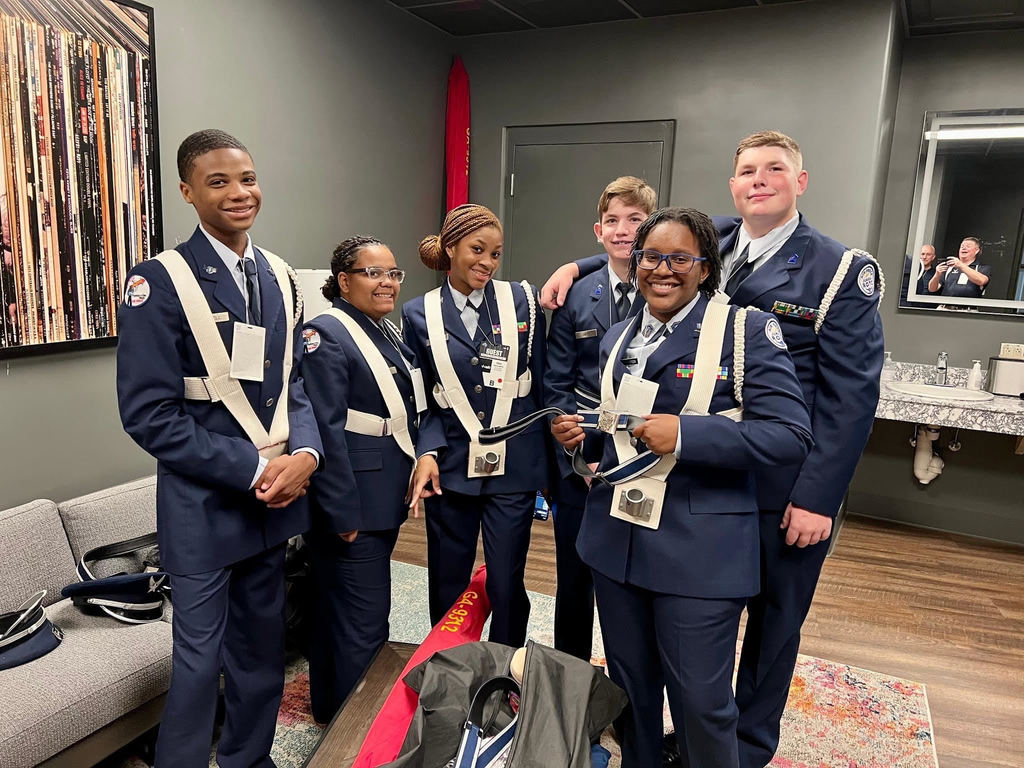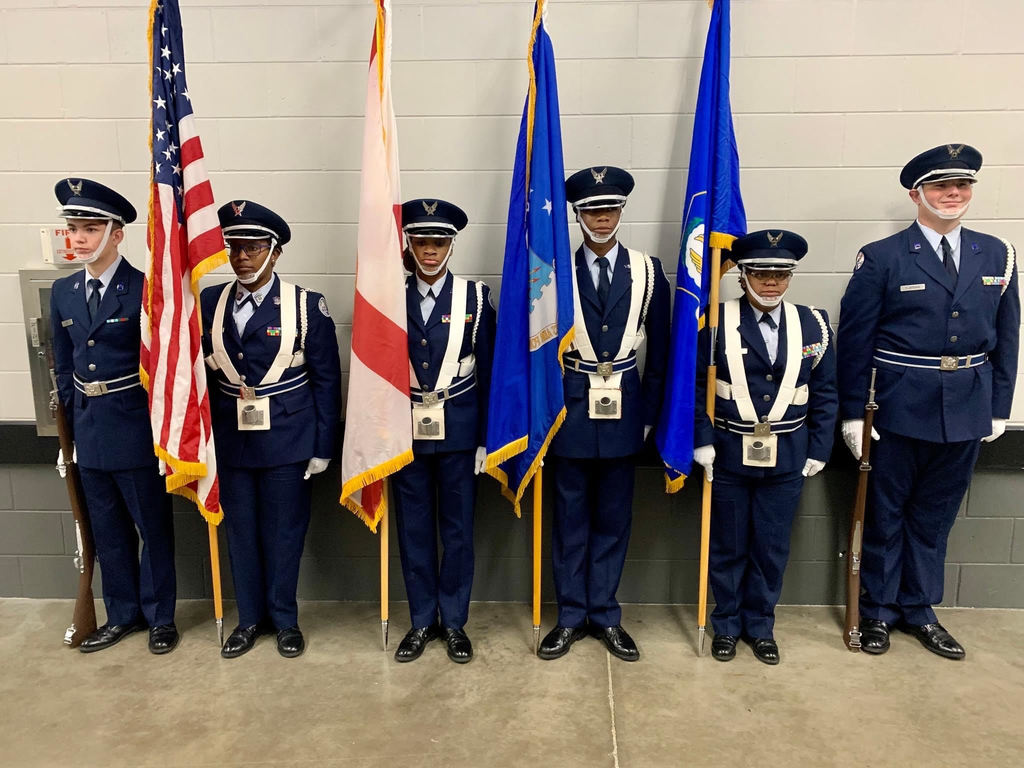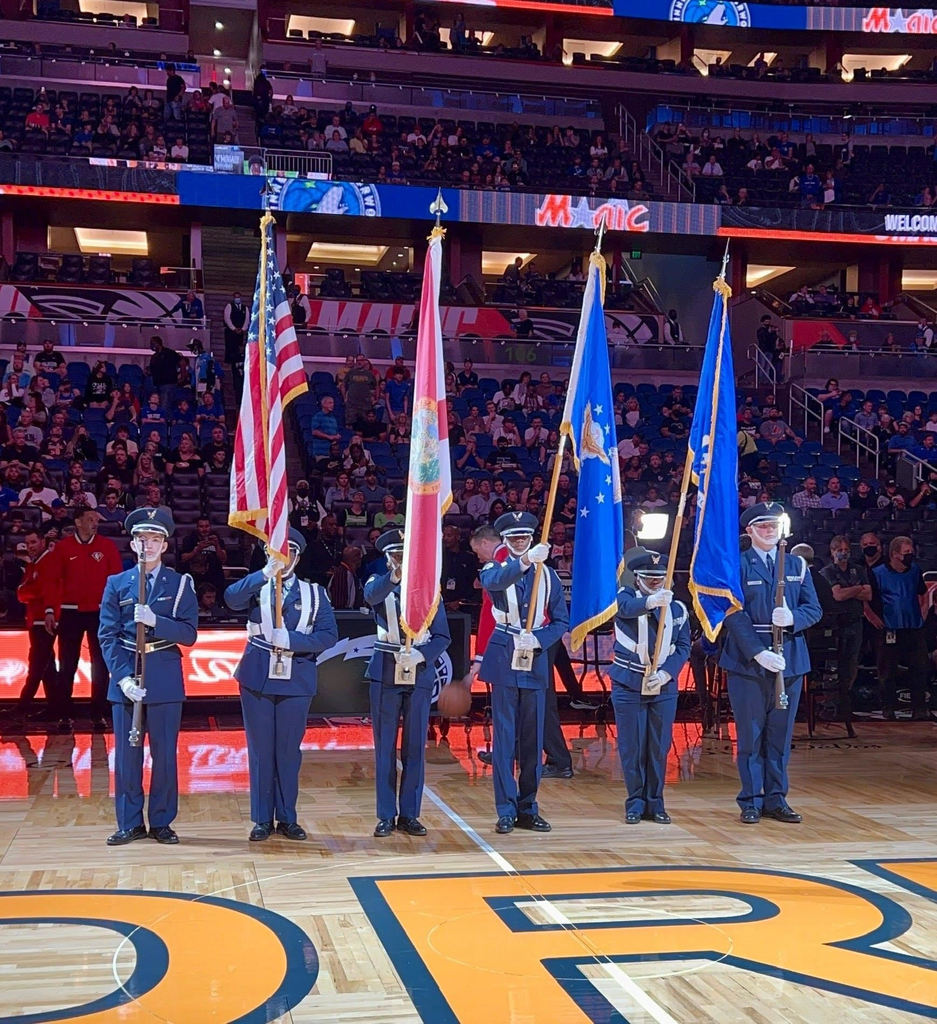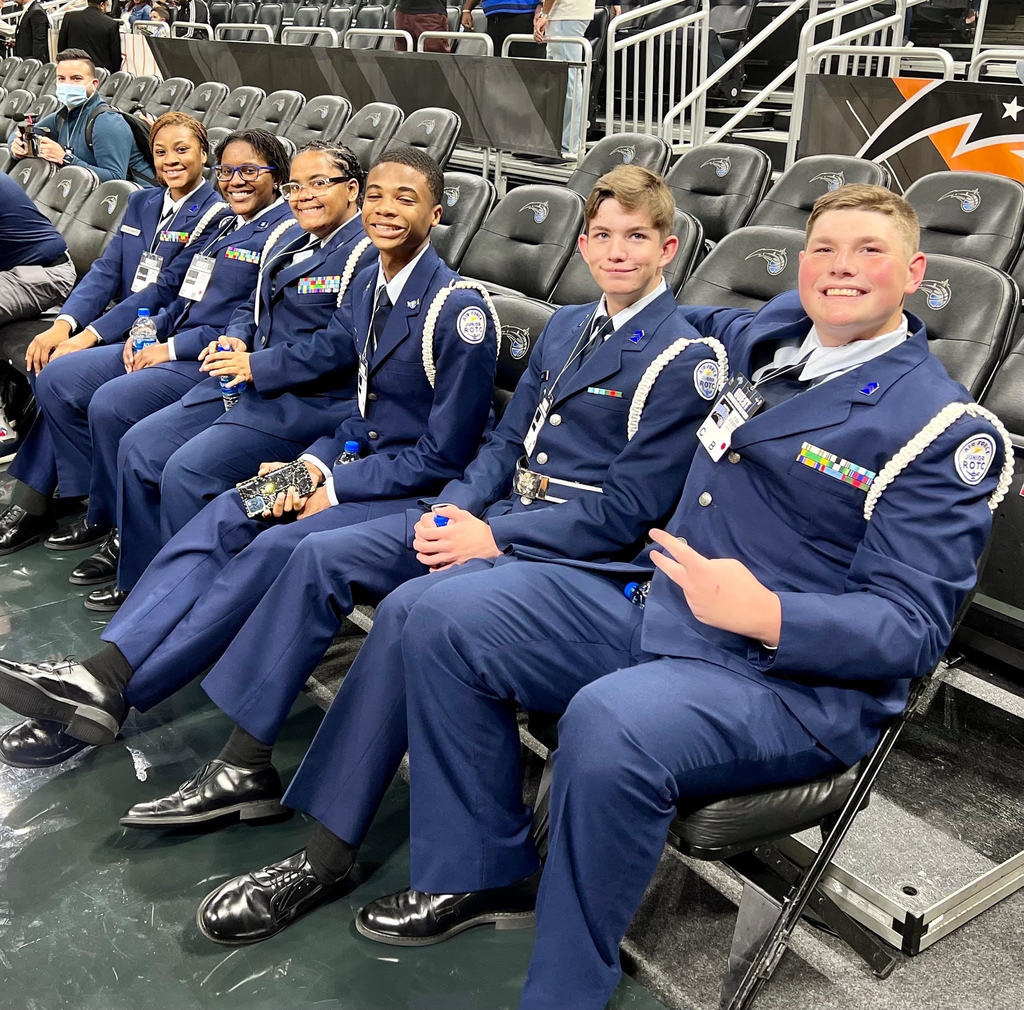 Parents our next Parent-Teacher Conferences will be March 22, 2022 starting at 3:30 PM. If you would like a conference, please email the teacher(s) you would like to visit with.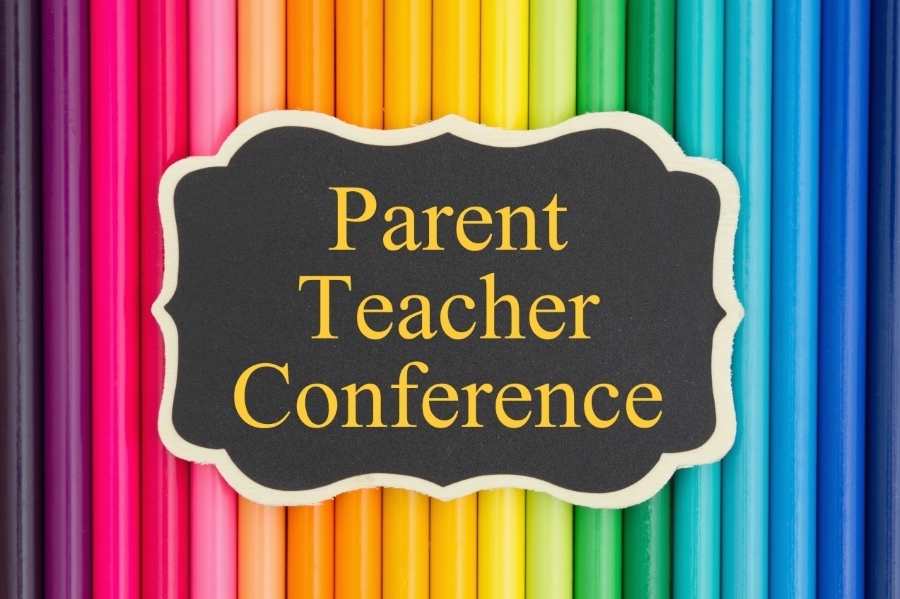 FBLA is selling raffle tickets for a fire pit. Our THS Iron Dogs made the fire pit, so it is quite heavy and very sturdy. It has over $200 worth of steel in it. Tickets are $5 and can be purchased from Mrs. Bennett at the SA or from the front office at THS.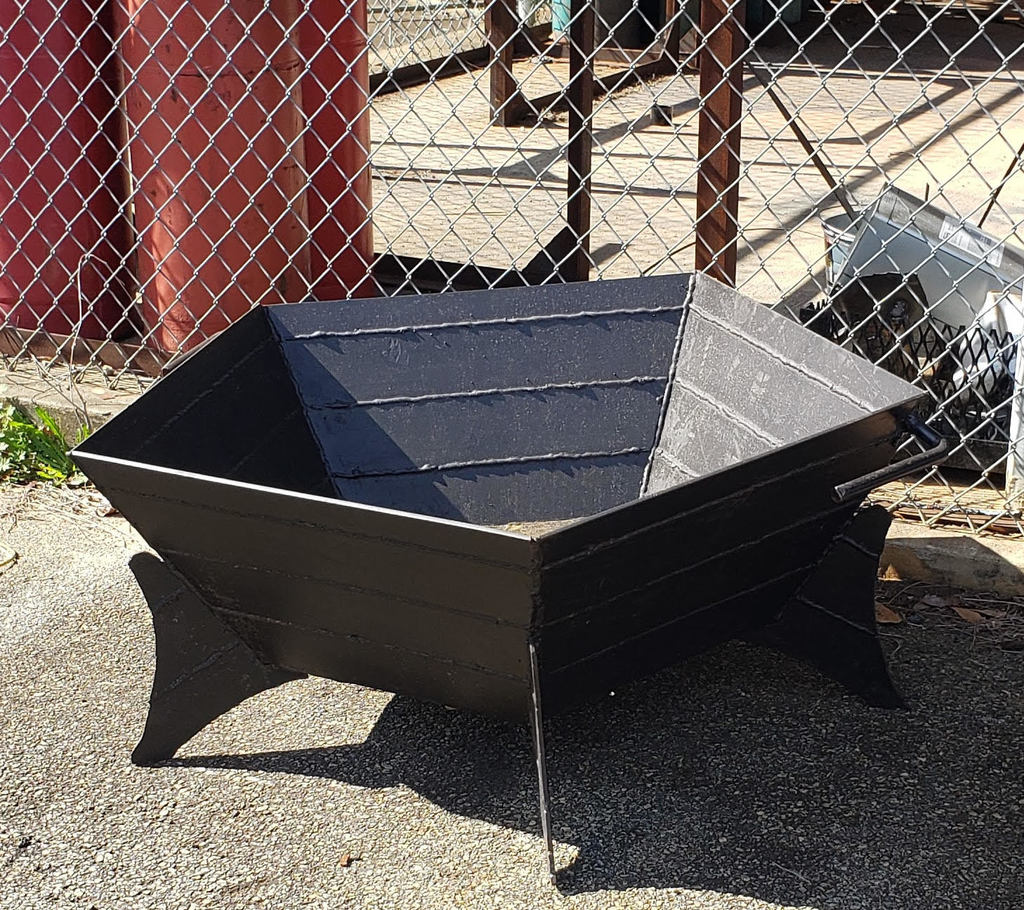 Carter Crocker, Taylor Bertschy and Ella Williams taught 1st graders at Harper Elementary that Good Oral Hygiene = Good Overall Health. The group is preparing for competition at the upcoming HOSA State Leadership conference in Atlanta.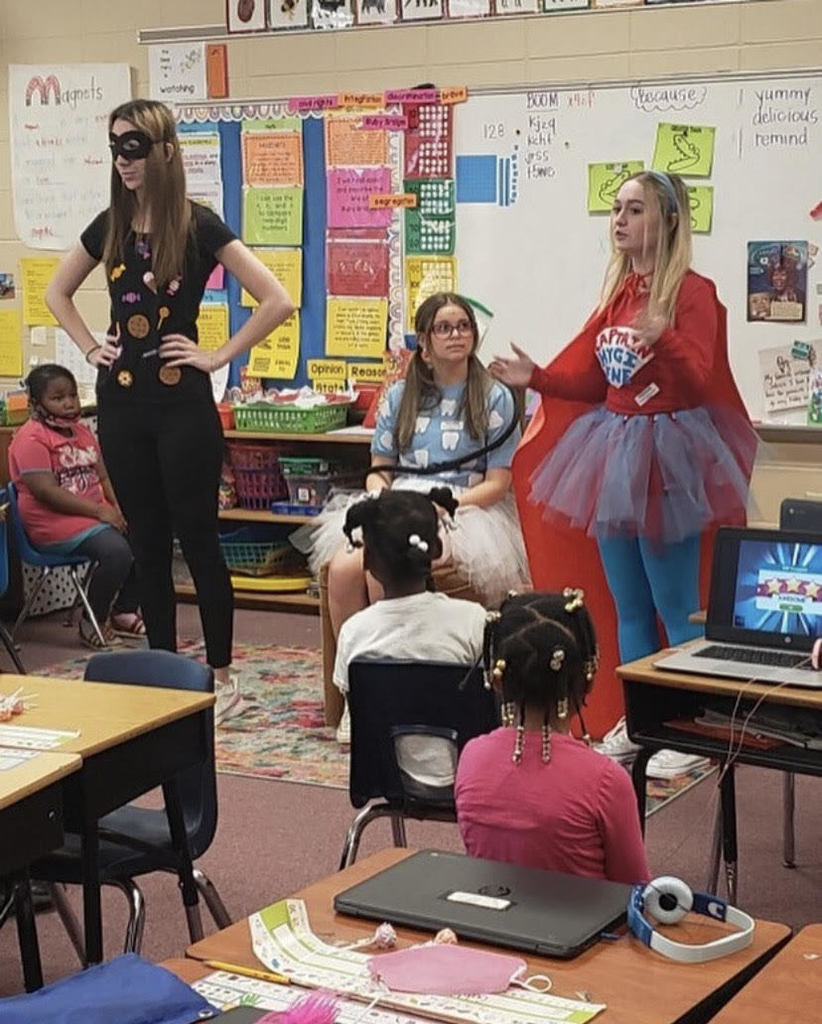 Our JROTC are visiting VSU and learning about their ROTC program.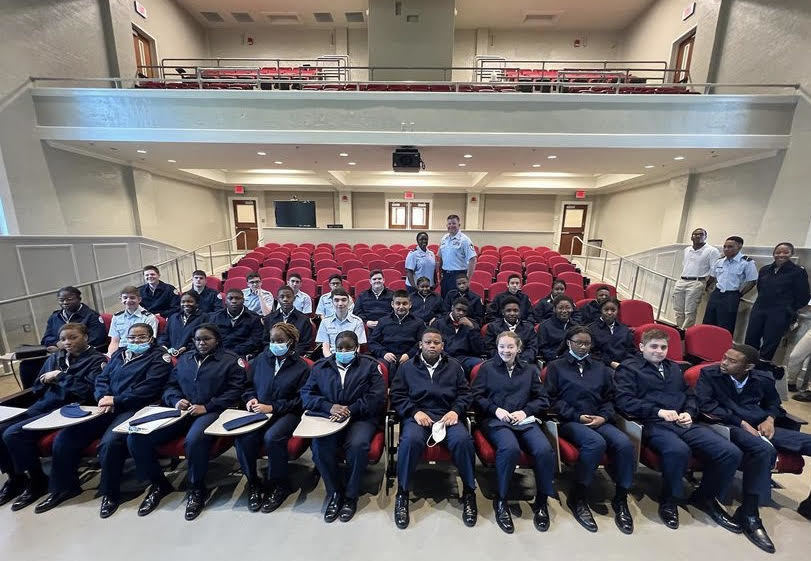 For the 4th straight year, the Thomasville High School Literary team, led by Mrs. Rebecca Nicolay and Mr. Hank Smith, captured the Region 1-AA Championship today!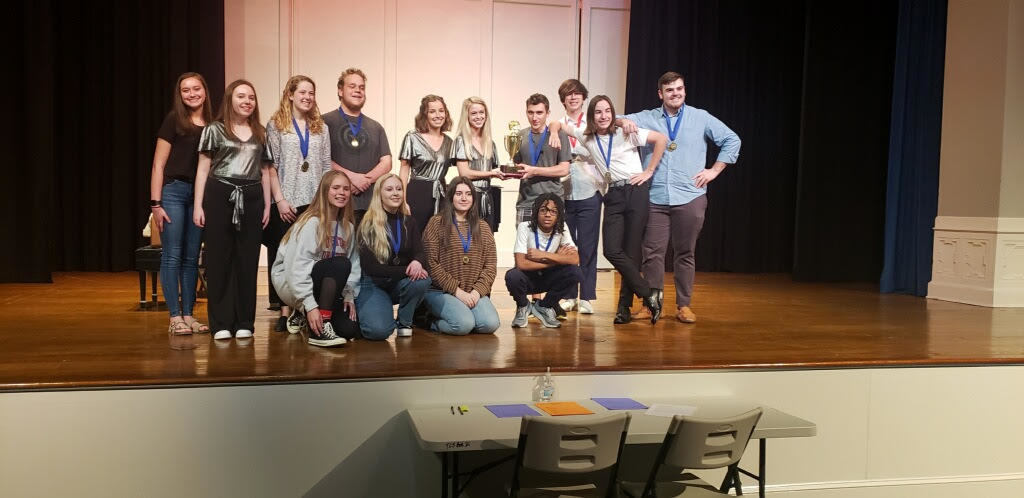 Healthcare Science students are having a virtual meeting with HOSA state officers about what to expect at the HOSA State Leadership Conference.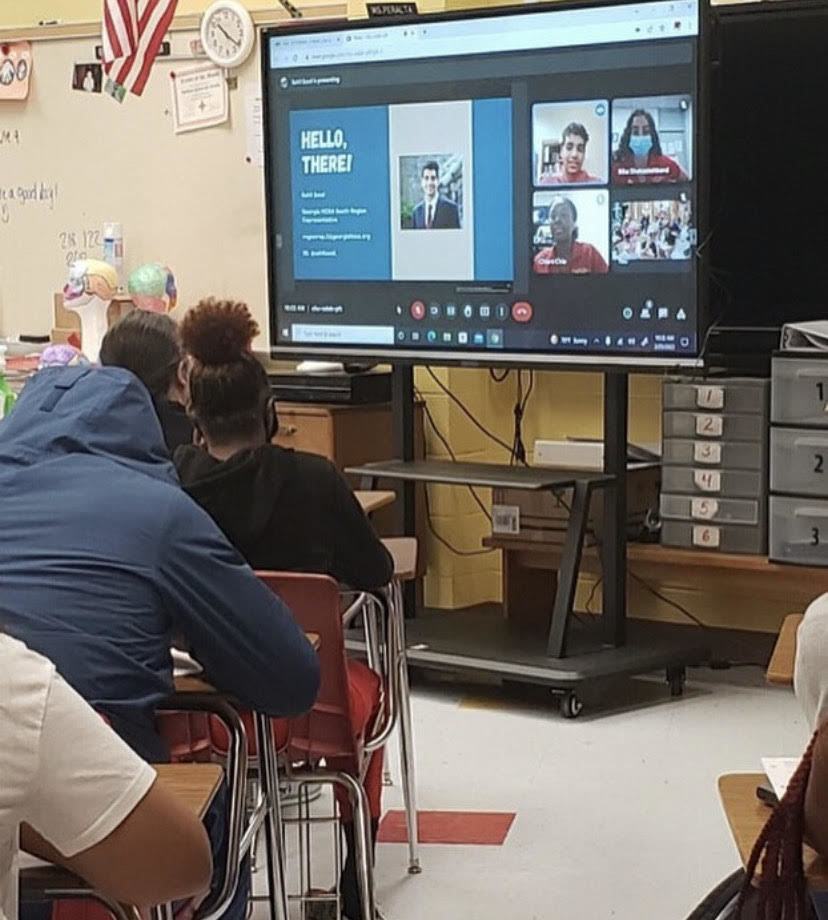 Students in Essentials of Healthcare are learning about the skeletal and nervous systems in the skull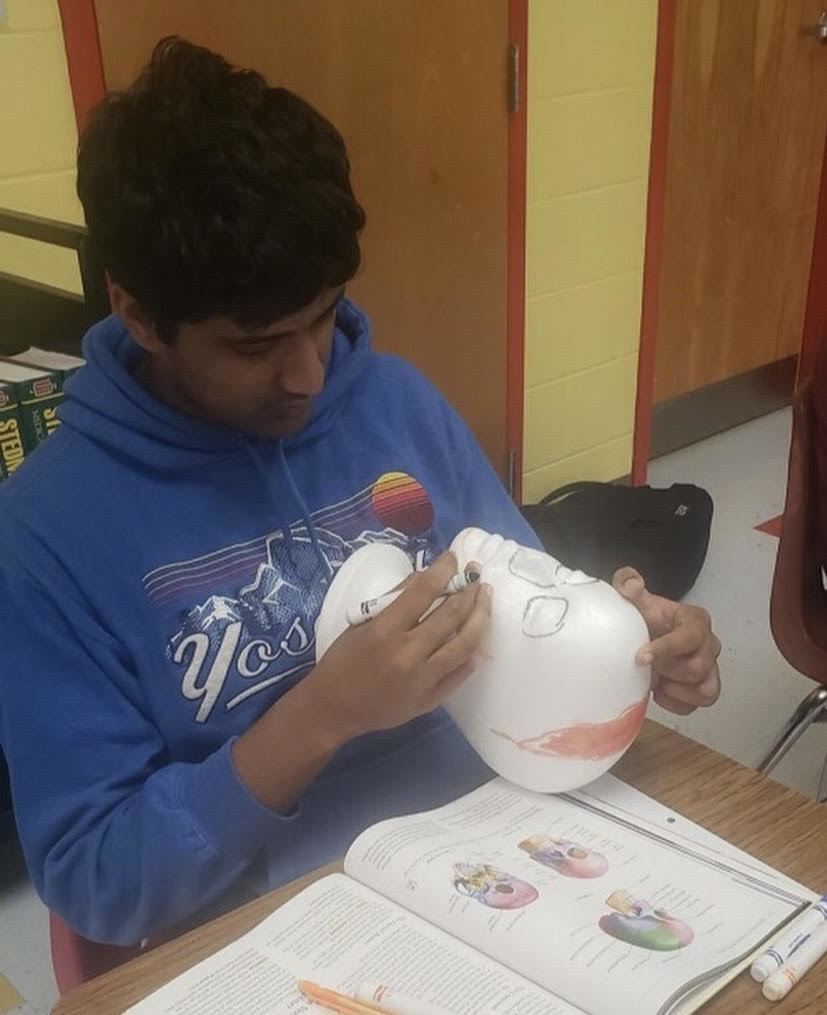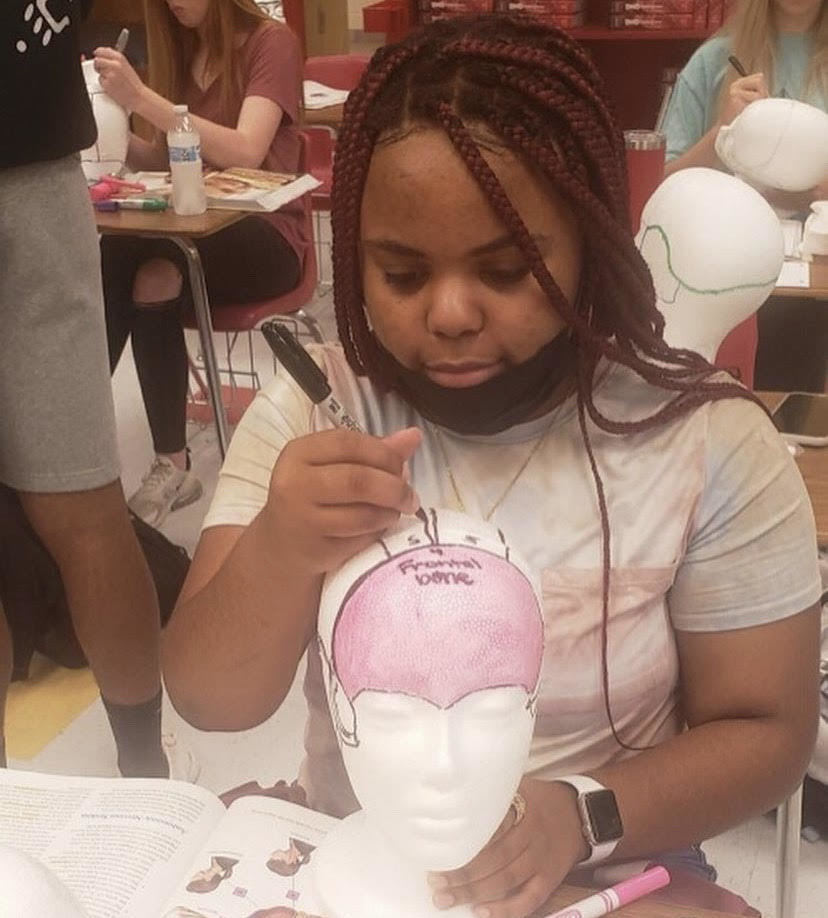 Entrepreneurship students help Scott Elementary School students prototype their inventions ideas!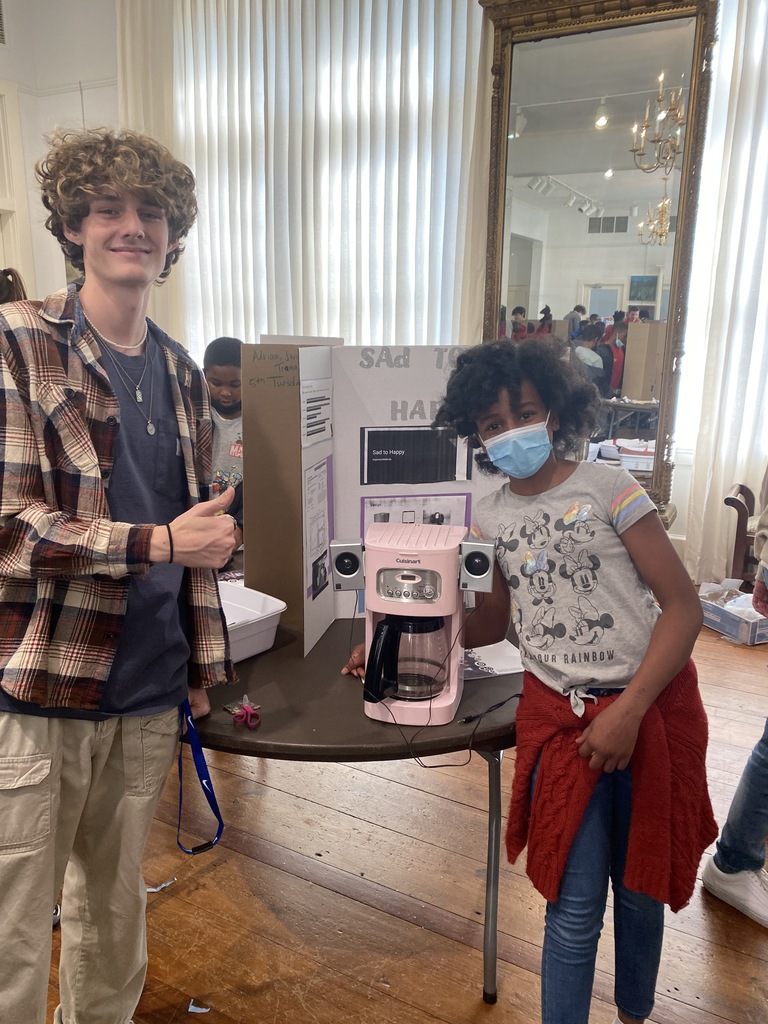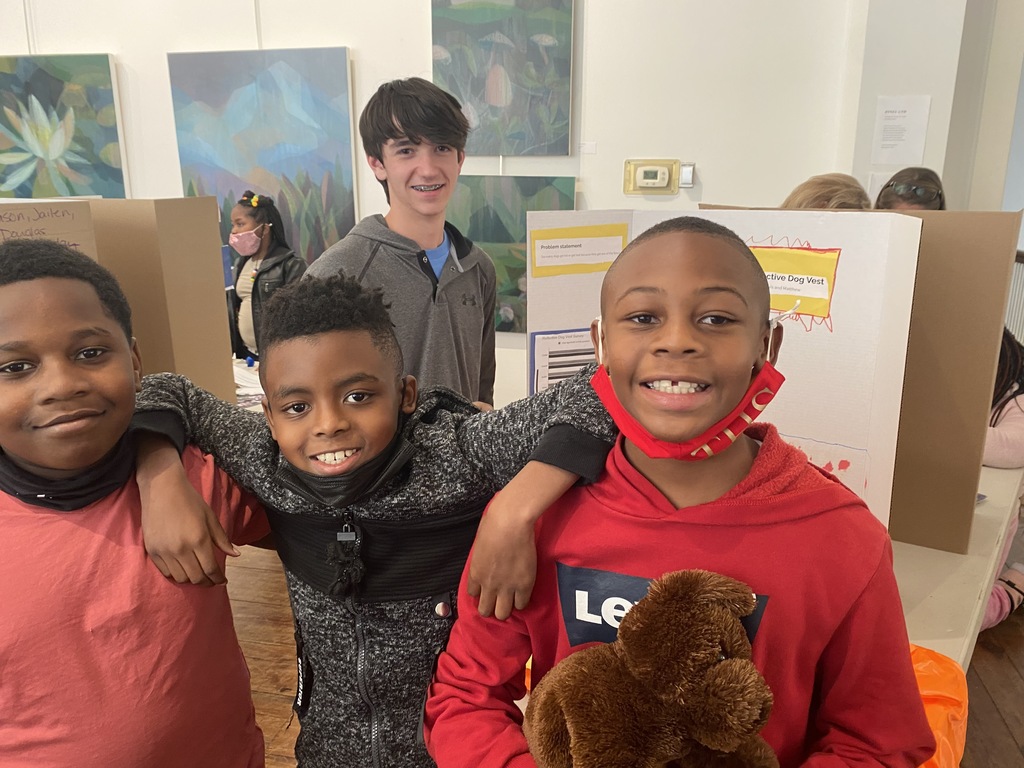 The Thomasville High School Bulldogs Boys Basketball team will take on the Model High School Blue Devils from Rome, GA, on Saturday night, February 26th at 6:00 PM. This game has been deemed a "Red Out", and we encourage all Bulldog fans to WEAR RED and BE LOUD! Once again, tickets may only be purchased through GoFan, and only GHSA passes will be accepted. Tickets are $7. A $1.35 service charge does apply and is not included in the $7 ticket price set by the GHSA. Fans may purchase the tickets through GoFan prior to entering the gym or by using a credit or debit card at the door with our GoFan Box Office. Let's turn the gym RED on Saturday night and cheer these boys on to victory! GoFan Link -
https://gofan.co/app/events/559962?schoolId=GA24306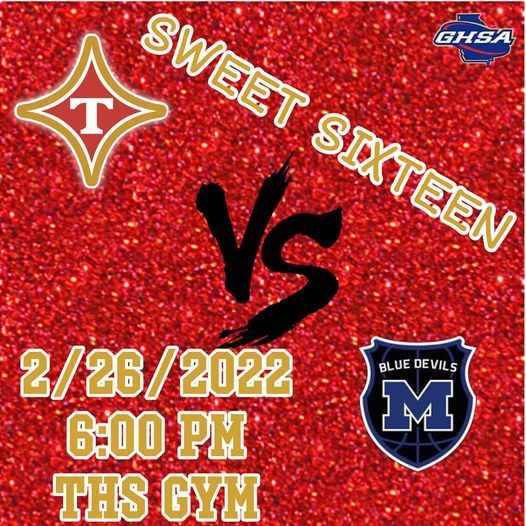 THS students visited the Jack Hadley Black History Museum today. This event was organized by our THS Math Department.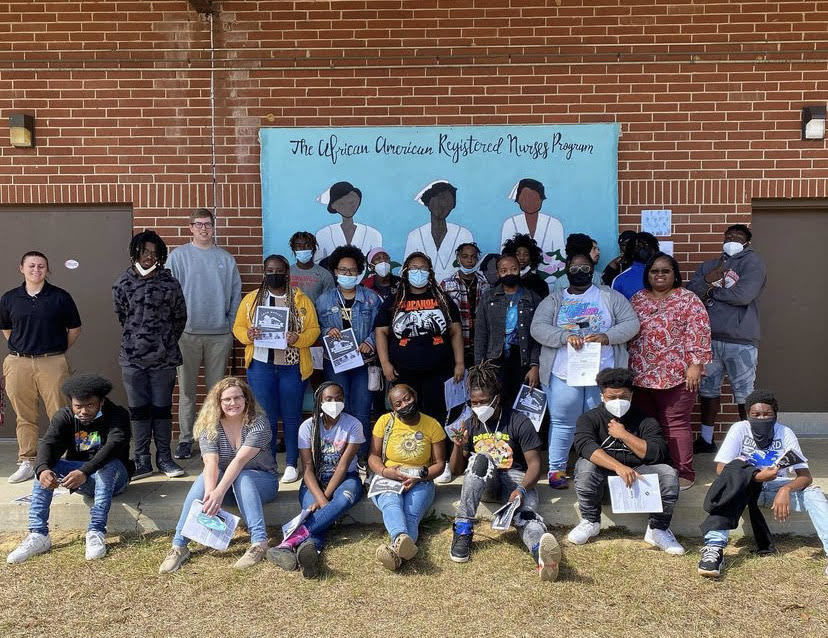 Per GHSA ALL tickets for the GHSA Basketball State Playoffs must be purchased using GoFan. We will have the ability to sell the tickets using your credit or debit card at the door through GoFan. Only GHSA passes will be accepted at the pass gate.
https://gofan.co/app/school/GA24306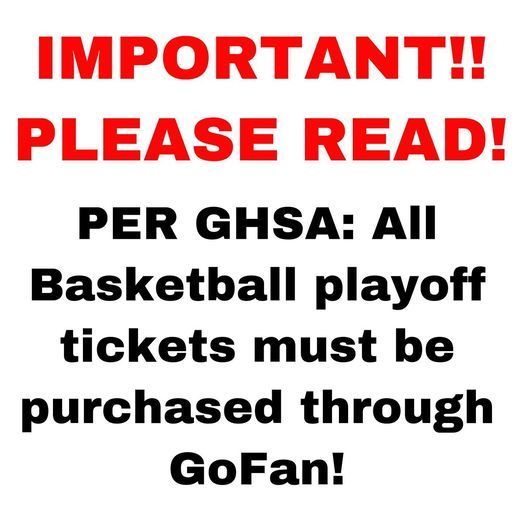 Students have been rehearsing in their sleep and are almost ready for the Spring Musical! You can be ready by ordering your tickets online at
https://sa.tcitys.org
.