Tickets for the September 10th football game against Bainbridge will go on sale through Ticket Spicket today. Tickets will be sold at THS on Thursday and Friday from 10 AM - 2 PM in the Dog Pen.
Presale tickets are $8, at the gate $10!
https://spicket.events/thomasville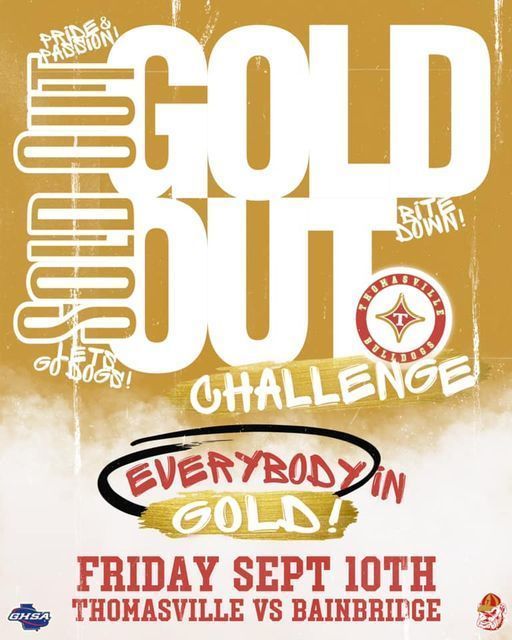 Attention Seniors, Jostens will be on campus today during lunch hours to take any announcement, class ring, and cap and gown orders. Please bring the $100 down payment and order form.
Attention Juniors, your class ring orders from last year will be delivered today during lunch. Any final payments may be made with credit or debit cards online or by calling their office. You may also pay with cash or money order during delivery day. No checks will be accepted.
Ms. Piazza will have English tutoring every Tuesday and Thursday after school in her class room, G5.