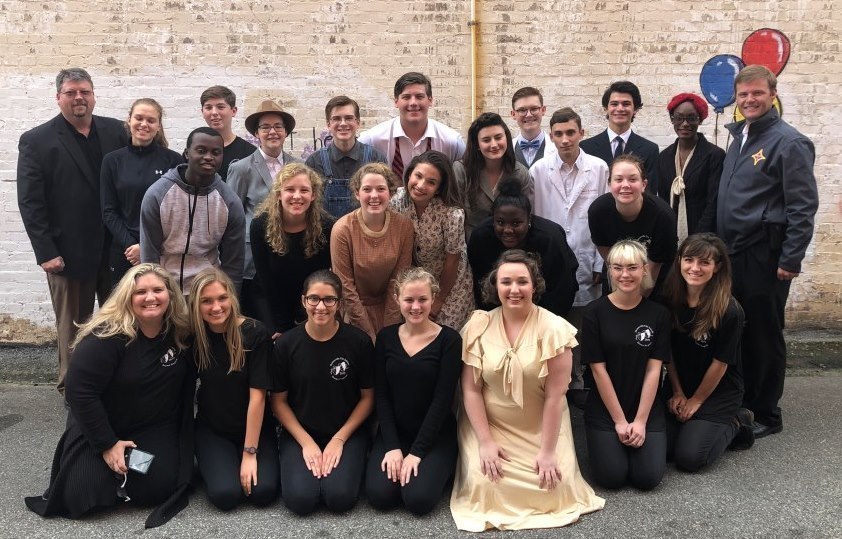 TCS Drama Program Wins Region 1-AA One Act Competition
Desiree Celaya
Friday, October 25, 2019
Administrators, cast, crew, and directors are all essential to the success of the One Act Play fine arts "team sport." Setting, performing, and clearing the stage must all occur within a 55 minute time limit. Pictured: TCSDP Director Casey Dyksterhouse, Kellie Brewer, Clara Clifton, Rosalie Millere, Julianna Watson, Iris Allgrove, Assistant Director Brantley Ivey, Samuel Watts, Carson Cochran, Ellie Griffin, Sydney Deutsch, Zykeria Jones, Evan Lovvorn, THS Principal Dr. Shannon Norfleet, Caroline Hiers, Gus Dunn, Caroline Bass, Reid Harbin, Jax Hodge, Emily Sumner, Braxton Sizemore, Cole Ridenour, Spear Celaya, Amber Booker, and THS Assistant Principal & Athletic Director Chris Merritt.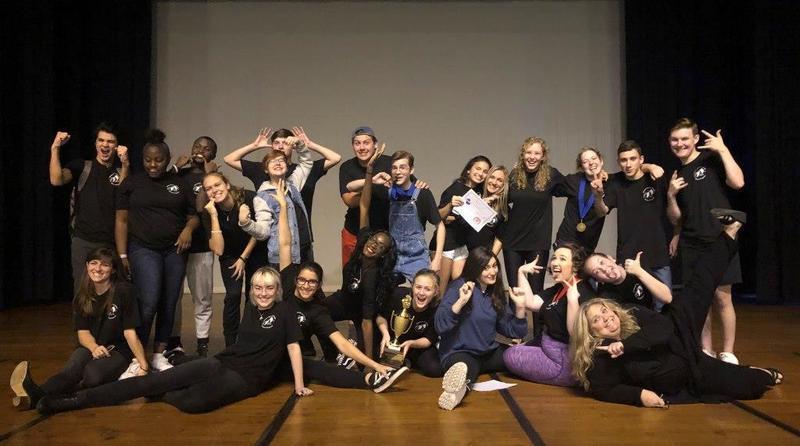 Thomasville City Schools Drama Program is heading to the GHSA State One Act Play meet on November 9 in Thomaston, GA after winning 1st place and five individual acting awards for their performance of "These Shining Lives" at the Region 1-AA One Act competition in Fitzgerald, GA on October 24, 2019. A community performance is set for Tuesday, November 5 at 7:00 p.m. in the MacIntyre Auditorium. Suggested donation of $5.00 per person will be collected at the door to help defray the costs of traveling to state competition.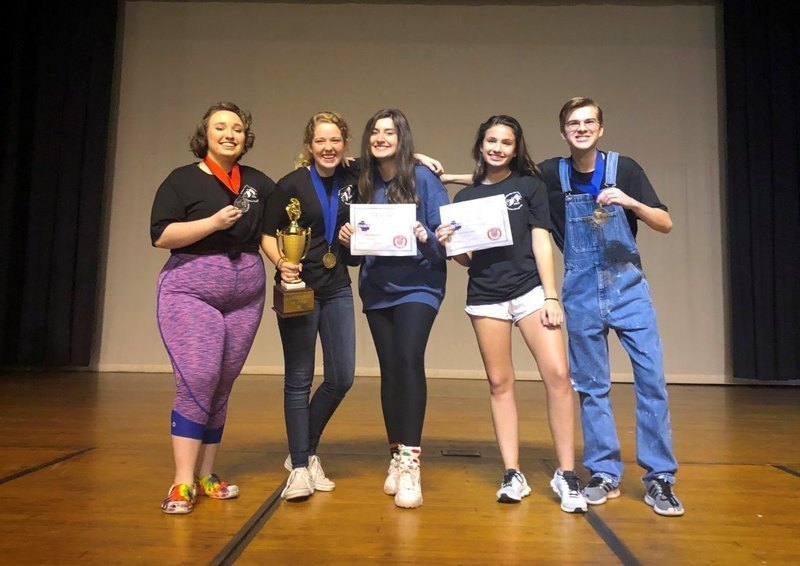 Acting awards were presented to the following: Best Supporting Actress Julianna Watson, Best Actress Ellie Griffin, All-Start Cast Emily Sumner & Sydney Deutsch, and Best Actor Reid Harbin.